Your day will be off to an amazing start when you begin it with this Super Antioxidant Shake from The Ultimate Vegan Breakfast Book by Nadine Horn and Jörg Mayer!

Breakfast Food
I have a menu board in my dining room with a quote from Parks and Recreation's Ron Swanson on it. It says, "There has never been a sadness that can't be cured by breakfast food," and I agree. Breakfast is my favorite meal of the day, and I could eat breakfast food for lunch and dinner, too!
I've found that a lot of people have difficulties figuring out what to make for breakfast after they've gone vegan. On the Standard American Diet, breakfast tends to revolve around eggs, bacon, sausage, and cheese. What do you do once you remove those foods from your diet? Fortunately, The Ultimate Vegan Breakfast Book by Nadine Horn and Jörg Mayer is here to help!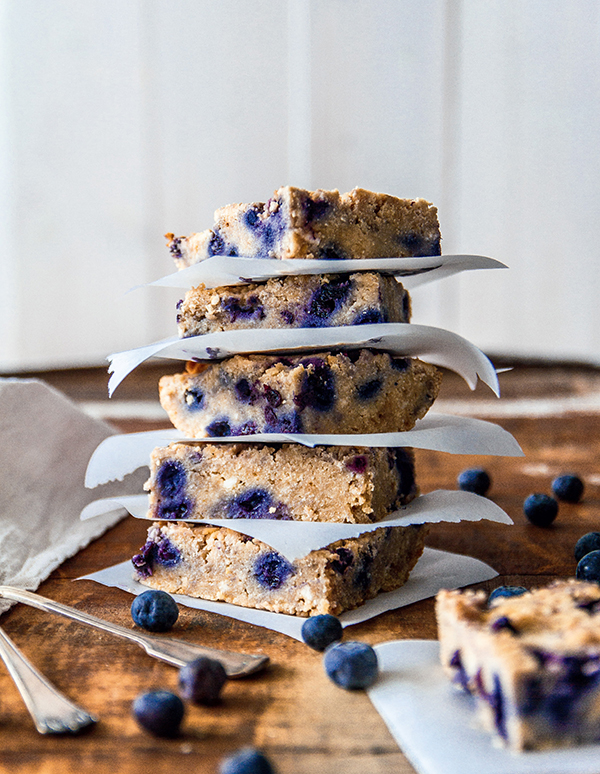 I loveThe Ultimate Vegan Breakfast Book! It's chock-full of recipes for breakfast, brunch, and breakfast for dinner. In it, you'll find quick and easy breakfast dishes as well as meals that might take a little longer and are perfect for lunch. There are smoothies, porridges, breakfast sweets, teas and coffees, and even homemade milks. It's a breakfast lover's dream!
Nadine Horn and Jörg Mayer start the book with some early morning inspiration, because for most people, a smooth morning routine is the key to a good day. They also talk about some of the key ingredients in their breakfast recipes, such as nuts, berries, seeds, and grains.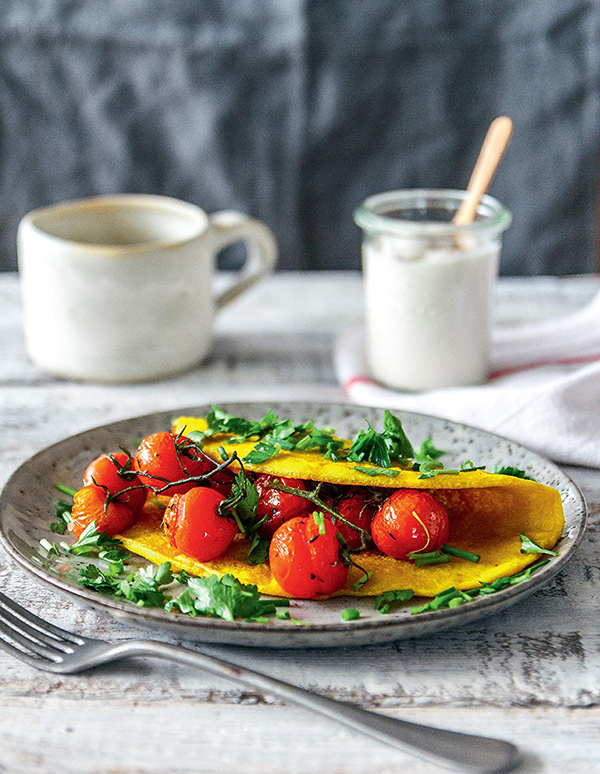 Coffee or Tea?
Jörg is a coffee lover, so he's included information on how to brew the perfect cup of joe. He discusses preparation methods, what to buy, and where to buy it from. Like me, Nadine likes to start her day with a cup of tea, so she shares tips on making a good cuppa. She explains the different types of teas, their origins, and how to brew them.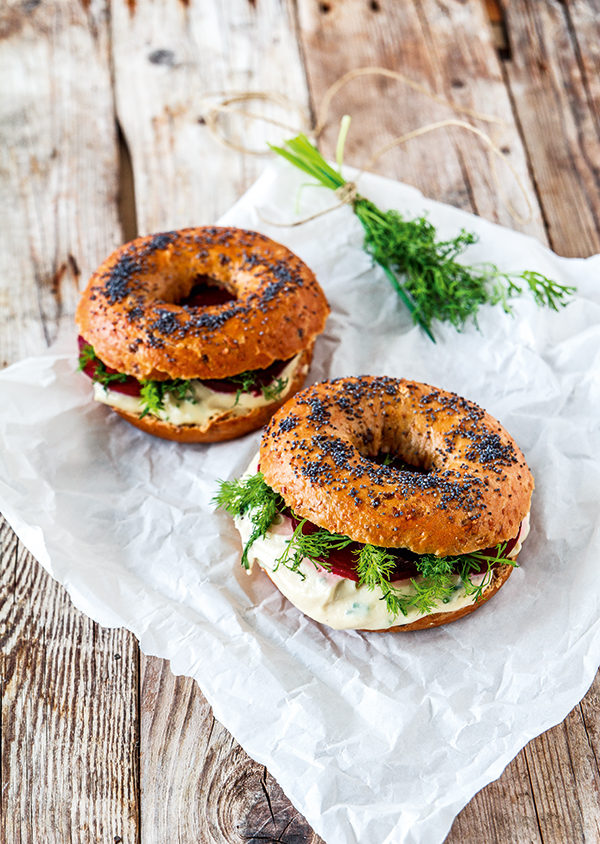 The Recipes
Whether you only have a few minutes in the morning or you have enough time for leisurely meal, you'll find the perfect recipe to start your day in The Ultimate Vegan Breakfast Book. There are make ahead meals, like Coconut Chia Pudding and "Nana Nice Cream, as well as brunch feasts, such as a Breakfast Frittata and Mini Breakfast Quiches.
If you like to start your day with sweet treats, you'll find recipes for muffins, donuts, and blondies. If you're a savory person, like me, you'll enjoy the Tofu Omelet or Breakfast Burger. There are also recipes for DIY pantry staples, such as Pesto Bread, Breakfast "Meats", and nut-based milks.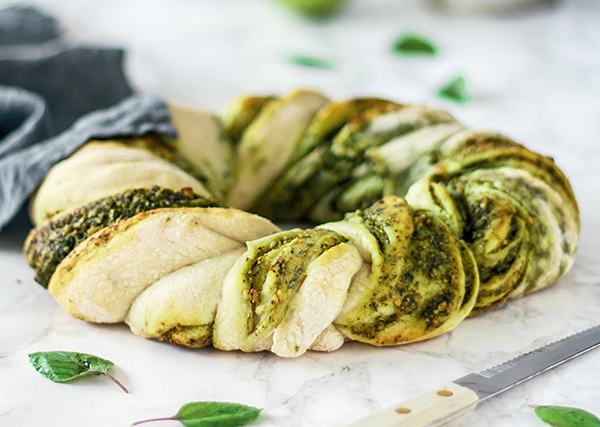 The Chapters in The Ultimate Vegan Breakfast Book include:
Smoothies, Juices & Co.
Breakast on the Go
One-Bowl Wonders
Hot Off the Stove
The Sweeter Side of Mornings
Weekend Brunch
Coffee, Tea & Co
Pantry
If, like Leslie Knope, you often wonder why anyone would ever eat anything other than breakfast food, The Ultimate Vegan Breakfast Book is the book for you!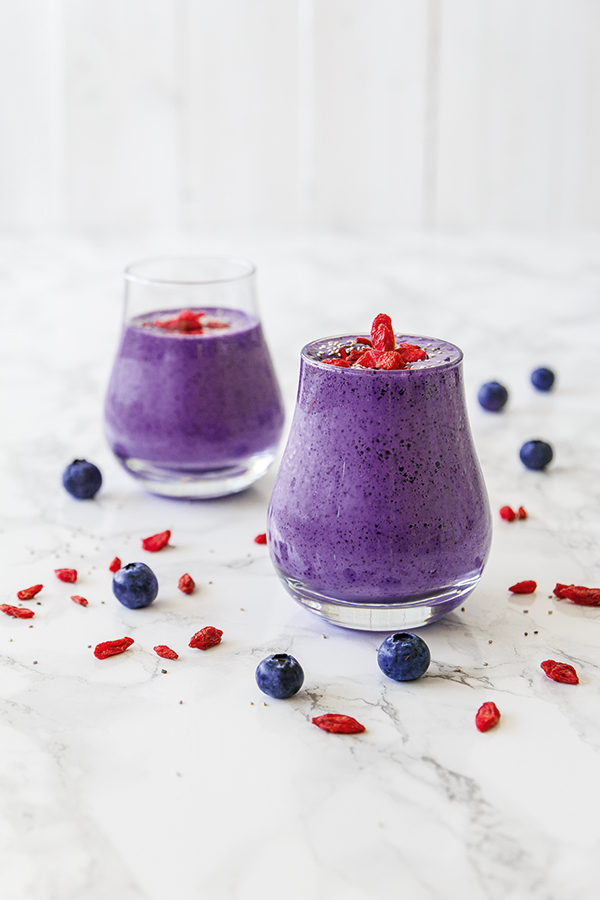 Super Antioxidant Shake
Recipe Type
:
Smoothie, Breakfast
Author:
The antioxidant chemical compounds called anthocyanins that give blueberries their dark blue color also help your body relieve stress, and neutralize free radicals.
Ingredients
1/2 cup (70 g) fresh or frozen blueberries
2 cups (500 ml) almond milk
21/2 tablespoons ground flaxseed
11/2 tablespoons maple syrup
2 tablespoons goji berries
2 tablespoons chia seeds
Instructions
Place the blueberries, almond milk, flaxseed, and maple syrup in a food processor or high-speed blender and process until smooth.
Divide between two glasses and top with the goji berries and chia seeds. Place in the fridge for 5 minutes for the chia to swell before serving
Notes
Recipe from[i] [url href="https://amzn.to/2D03gXl" target="_blank" rel="nofollow"]The Ultimate Vegan Breakfast Book: 80 Mouthwatering Plant-Based Recipes You'll Want to Wake Up For[/url][/i] © Nadine Horn and Jörg Mayer, 2016. Reprinted by permission of the publisher, The Experiment. Available wherever books are sold. experimentpublishing.com