Winter Lentil and Pomegranate Salad from What the Health by Kip Andersen and Keegan Kuhn with Eunice Wong is a perfect side dish or light meal for winter weather. It's a terrific companion to Christmas dinner.
What the Health
There's a scene in the documentaryWhat the Health that has stuck with me in the year or so since I watched it. Filmmaker Kip Anderson is interviewing Dr. Robert Ratner, the chief scientific and medical office of American Dietetic Association about the rise in diabetes in the U.S. Dr. Ratner explains that diet and exercise are to blame. But when Kip asks which diet in particular causes it, Dr. Ratner doesn't have an answer. When Kip asks about studies that show a plant-based diet can both prevent and reverse diet, Dr. Ratner gets defensive and—for lack of a better word—freaks out. He ends the interview on the spot.
The encounter with Dr. Ratner isn't the only strange behavior Kip Anderson and his film partner Keegan Kuhn encounter while working on What the Health. But fortunately, they do meet plenty of doctors who are willing to discuss the health benefits of a plant-based diet.
What the Health, the Book
Their new book, which is aptly titled What the Health, is a companion piece to the film. It chronicles their exploration of our broken about our industrial food, medical, and pharmaceutical systems. It also delves into the benefits of a whole-foods, plant-based diet, as well.
I have many books that cover the health benefits of a whole-foods, plant-based diet. What makes this one different is that it's chock-full of knowledge from multiple sources. Kip and Keegan interviewed lots of experts, include Dr. Michael Greger, Dr. Joel Kahn, Dr. Michael Klapper, Dr. Milton Mills, and many, many others.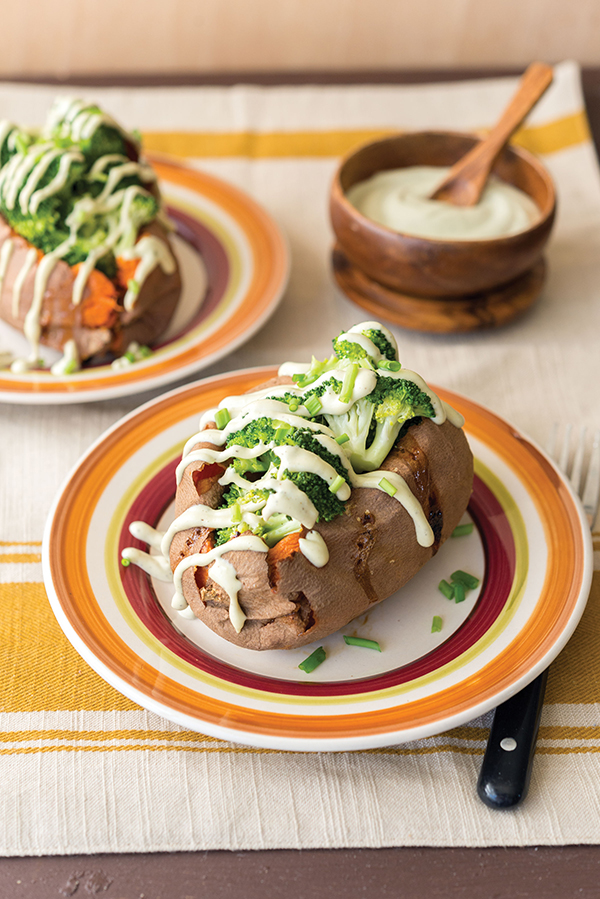 In What the Health, the health issues that arise from eating meat, eggs, and dairy products are discussed, and their rolls in the development of diseases such as diabetes and cancer are explained. The roll genetics plays in disease is explored, dietary myths are busted, and a few secrets are spilled.
Recipes
Because this book, or perhaps the film, might inspire you to go vegan, 50 plant-based recipes are included to help start your journey. These are simple dishes to help with your transition, and they include breakfast, lunch, dinner, dessert, and drinks. Nothing is too "weird" or foreign, as they're all healthy vegan versions of old favorites. You'll find recipes for such delicious dishes as Creamy Mac, Burrito Bowls, Stuffed Bell Peppers, and Mom's Ultimate Vegan Chili.
If you've resolved to adopt a plant-based diet or eat healthier in 2019, What the Health is the book for you!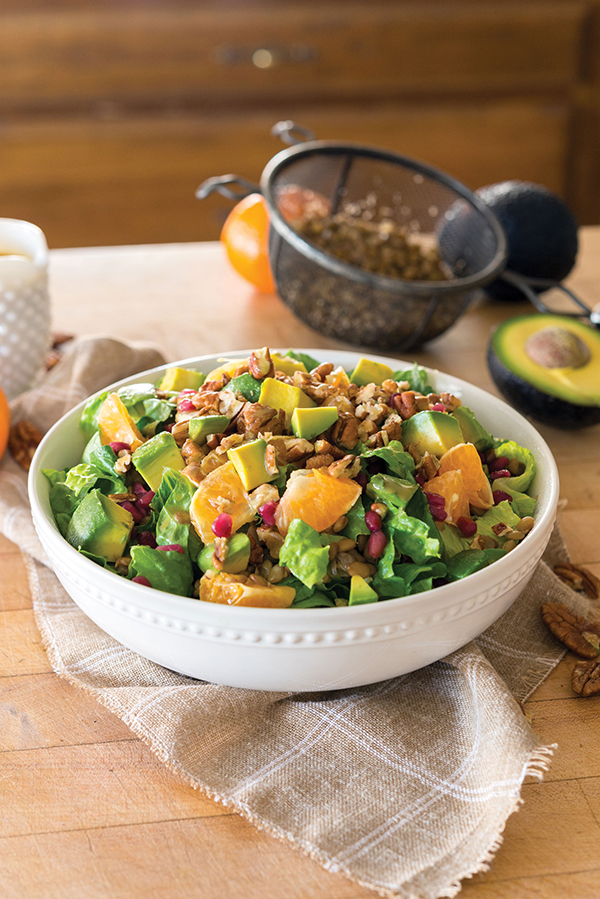 Winter Lentil and Pomegranate Salad
Author:
Kip Andersen and Keegan Kuhn with Eunice Wong
Ingredients
8 cups chopped romaine lettuce
6 to 8 tangerines, peeled and chopped
2 small avocados, peeled, pitted, and chopped
1 cup pomegranate arils (see Tip)
1½ to 2 cups cooked lentils or one 16-oz can cannellini beans, drained and rinsed
½ cup chopped pecans
Tangy Mustard Dressing
½ cup cashews
½ cup water
1 tsp apple cider vinegar
2 tsp spicy brown mustard
⅛ tsp salt
⅛ tsp pepper
Instructions
For the Tangy Mustard Dressing
Combine all the ingredients in a high-speed blender until the desired consistency is reached. You may need to add more water to thin it to your preference.
For the Salad
In a large bowl, combine the lettuce, tangerines, avocados, pomegranate arils, lentils, and pecans. Drizzle with the dressing to taste.
Serve, and enjoy!
Tip: You can sometimes find pomegranate arils and cooked lentils in the refrigerated produce section of your grocery store. Trader Joe's in particular often carries both.
Notes
Trom
What the Health
by Kip Andersen and Keegan Kuhn with Eunice Wong (BenBella Books, 2018)