These Amazing Lentil Energy Balls from The High Protein Vegan Cookbook by Ginny Kay McMeans are sweet rather than savory, and they're the perfect afternoon snack!
Where do you get your protein?
If you've been vegan for longer than ten seconds, you've encountered the pesky protein question. For some reason, most of us grow up thinking that protein only comes from meat. Of course, that couldn't be further from the truth, as protein can be found in great abundance in the beans, grains, and yes, vegetables.
The High Protein Vegan Cookbook
In her new book The High Protein Vegan Cookbook, Ginny Kay McMeans not only explains a where vegans get their protein, she also explains how to build muscle, how to lose weight, and what the best foods to eat to achieve a strong, healthy body. Ginny dispels protein myths, and clarifies how much of it we actually need – which isn't as much as most people think!  She gives the lowdown on tofu, tempeh, and seitan, too. She's also included a handy chart with common foods and how much protein a serving size contains.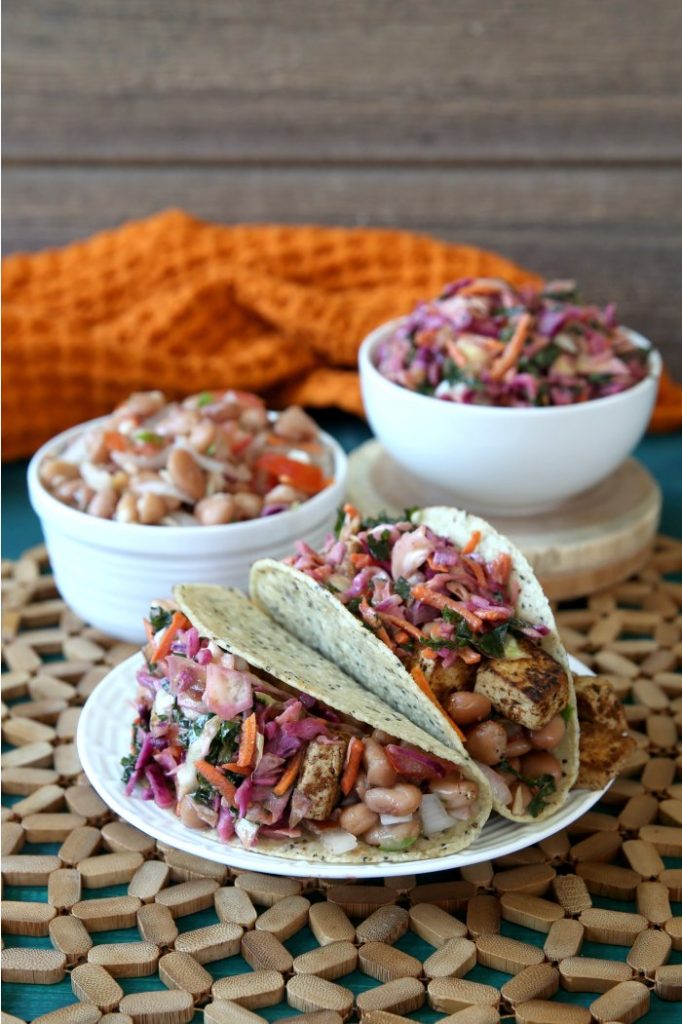 And of course, there are recipes. The High Protein Vegan Cookbook contains 125 mouthwatering recipes for high-protein meals. These dishes will take you from breakfast all the way through to dinner, with snacks, appetizers, salads, soups, and sandwiches included. You'll find such scrumptious recipes as Black Bean Tempeh Nachos with Cashew Cheese, Southwest Scramble Breakfast Burrito, Portobello Mushroom Gyro, and Slow Cooker Seitan Bourguignon. These recipes are all made with whole-food ingredients that can easily be found in just about any grocery store. There isn't a speck of protein powder in sight!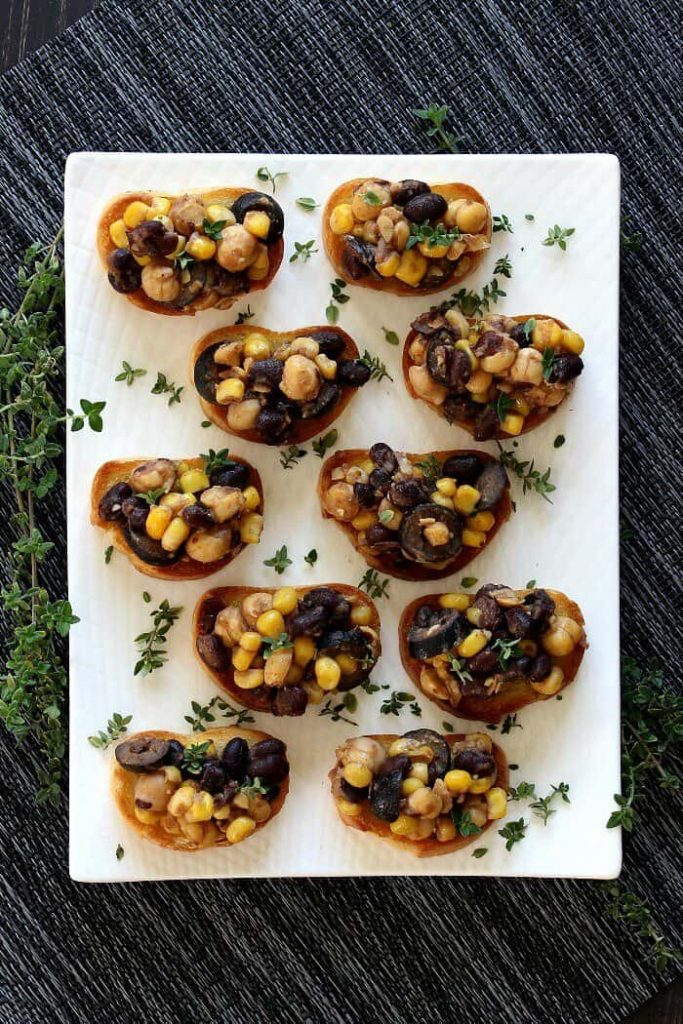 Ginny has also included a chapter dedicated to making seitan, and it's much easier to do than you might think. In no time at all, you'll be cooking up Slow Cooker Maple Breakfast links, Steamed Seitan Smoky Nuggets, and Pressure Cooker Thai Nuggets.
Chapters in The High Protein Vegan Cookbook include:
Power-Up Appetizers
Breakfast Power
Lunch Bowls, Chilies, and Sandwiches
Portable Snacks
Protein-Packed Dinners
Let's Make Seitan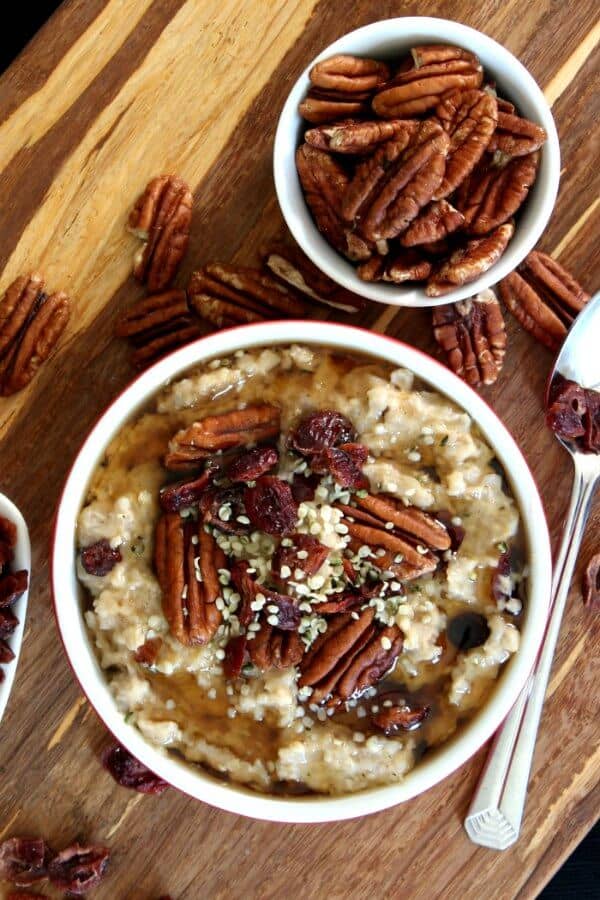 Whether you're a new vegan and want to make sure you're getting enough nutrients in your diet or you're a seasoned vegan looking for some new recipes to add to your collection, The High Protein Vegan Cookbook is for you!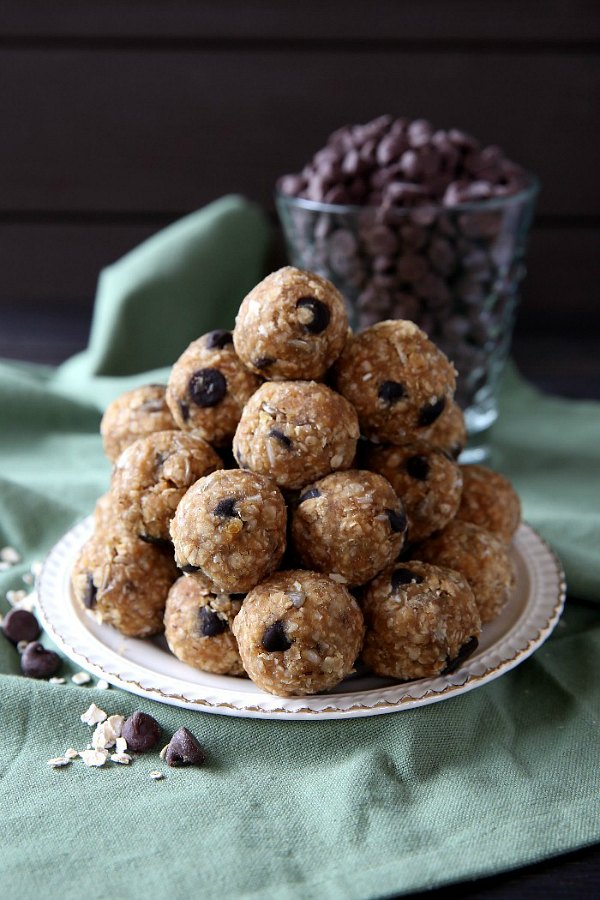 Amazing Lentil Energy Balls
Author:
What?! Lentil balls as a sweet protein snack, you say? Yes, it's possible. They're sweetened just right—try them once and you'll be craving them forever. No kidding!
Ingredients
½ cup lentils
½ cup dairy-free chocolate chips
2 cups quick-cooking oats
¼ cup sunflower seed kernels
¼ cup raw shelled hempseed
¼ cup unsweeted shredded coconut
½ cup almond butter
½ cup maple syrup
Instructions
Rinse and drain the lentils. Place 1 cup water and
the lentils in a medium-large saucepan. Bring to
a boil over high heat. When the water comes to a
boil, turn down to medium high and cook for 20
to 25 minutes or until the lentils are tender. All the
water should be absorbed. Set aside to cool.
Add the chocolate chips, oats, sunflower seeds,
hempseed, and coconut in a large bowl. Mix in
the cooled lentils. Add almond butter and maple
syrup. Mix well. Form into thirty-six balls and
place in a glass container with a lid.
Refrigerate for about 30 minutes. Store in the
refrigerator for up to 5 days or freeze for up to
months.
Notes
Recipe from [i][url href="https://amzn.to/2MgCHj8″ target="_blank" rel="nofollow"]The High Protein Vegan Cookbook[/url][/i] by Ginny Kay McMeans. Reprinted with permission.
Other recipes from The High Protein Vegan Cookbook include: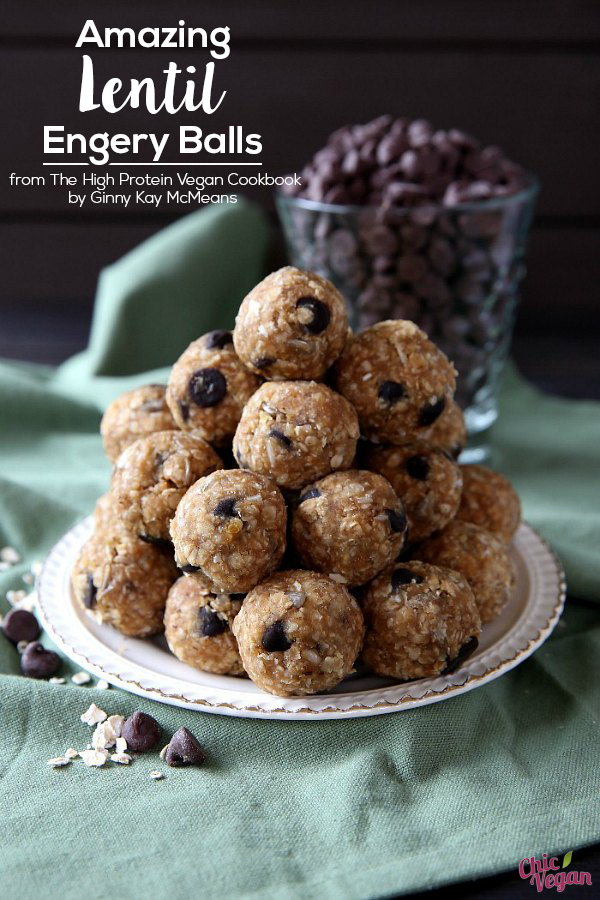 Review reprinted from Dianne's Vegan Kitchen with permission.