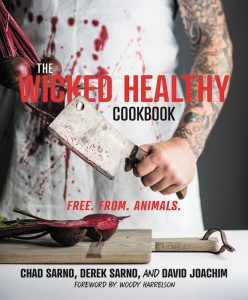 Meaty vegan King Satay with Spicy Peanut-Ginger Sauce from The Wicked Healthy Cookbook is a win-win for meat eaters and plant eaters.
Rouxbe Plant-Based Pro
I taught myself to cook out of necessity when I went vegetarian in the early 90s, because my mom's idea of vegetarian food was a bag of frozen cubed carrots, corn, and peas that had been heated in the microwave. I bought a couple of cookbooks, subscribed to Vegetarian Times, and hit the kitchen. Over the years, I've taken a few cooking classes here and there, but it wasn't until a couple of years that I formally trained as a plant-based chef in the Rouxbe Plant-Based Professional Course, which was developed by Chad Sarno. I learned tons in the class, and I developed a lot of confidence in the kitchen.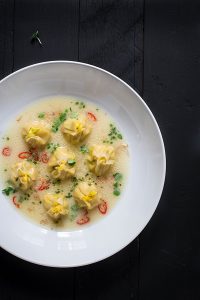 The Wicked Healthy Cookbook
If you don't have time to take the Rouxbe course, you can learn to cook with Chad, his brother Derek, and David Joachim with their new book The Wicked Healthy Cookbook.
The Wicked Healthy Cookbookcrushes any stereotypes that vegan food is bland or tastes like dirt, and it elevates to the level of gourmet cuisine. This book will teach you how to cook healthy food that's full of flavor and will have even hard-core omnivores coming back for seconds.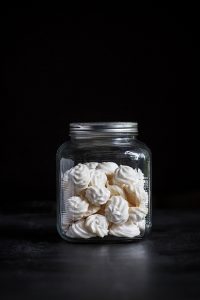 The recipes in The Wicked Healthy Cookbookvary from easy-to-make dishes like this Broccoli with Fermented Black Bean Sauce to more elaborate fare, such as Banana Blossom with Coconut and Chile or Niçoise Salad with Plant-Based Eggs and Olive Dirt. If you're new to vegan cooking, don't worry about anything being too difficult to make, because Chad and Derek are good teachers, and they include easy-to-follow instructions.
The book is packed with tips for cooking Wicked Healthy meals, and it includes lots of information for new chefs, including what type of equipment to have on hand as well as lists of ingredients to stock your kitchen with. Seasoned vegans will love the new, innovative recipes.
With this book, you'll learn how to make your own pizza dough and your own tortillas. You'll also get to experiment with ingredients that may be new to you, such as banana blossoms and lobster mushrooms. You'll also learn how to create party-friendly spreads, such as a mac & cheese bar, a loaded baked potato bar, and a taco bar.
Chapters in The Wicked Healthy Cookbook include:
Time to Get Wicked Healthy
What to Keep on Hand
The Conscious Cook's Mind-Set
Healthy Food Doesn't Have to Taste Like Shit
First Bites
Handhelds
Bowls
Straight-Up Vegetables
Comfort Food
Nature's Candy
Wicked Healthy Juices and Cocktails
Sauces and Basics
The Wicked Healthy Cookbook is a must-have for your cookbook collection!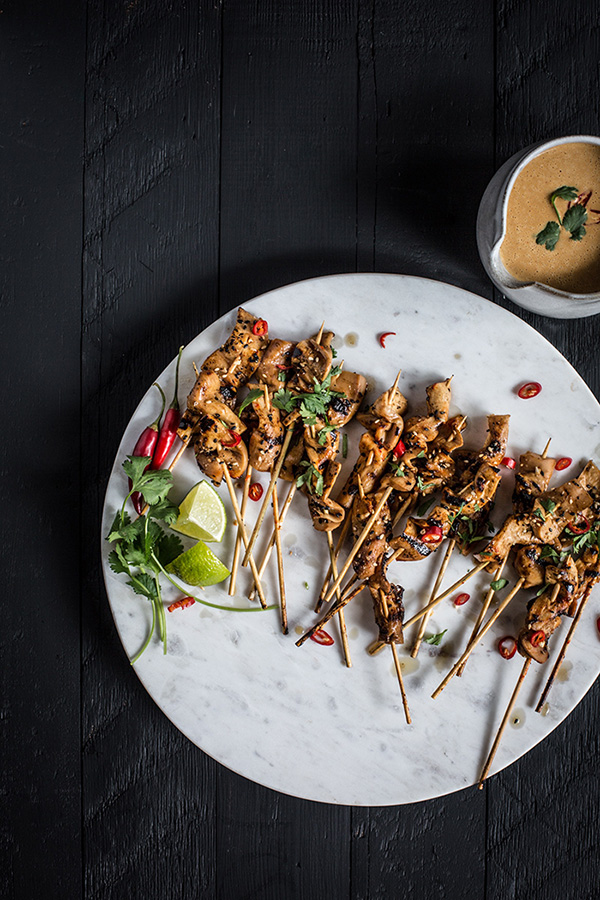 King Satay with Spicy Peanut-Ginger Sauce
Meaty king oyster mushrooms make this dish a win-win for meat eaters and plant eaters. The mushrooms have long, thick stems that you slice into thick strips, skewer, then roast to make satay. Yes! A creamy, gingery peanut sauce brings it all together.
Author:
Chad Sarno, Derek Sarno, and David Joachim
Yield:
Serves 4 As A Starter Course, Or 8 As A Pickup Appetizer
Ingredients
Mushrooms
1 pound king oyster mushrooms
5 tablespoons vegetable oil
¼ cup water
¼ cup low-sodium tamari or soy sauce
1 tablespoon agave syrup
1 tablespoon sriracha or chile paste
1 teaspoon hot chile oil
Spicy Peanut-Ginger Sauce
1 cup smooth peanut butter
⅓ cup low-sodium tamari or soy sauce
⅓ cup fresh lime juice
1 tablespoon grated fresh ginger
2 cloves garlic, minced or pressed
¼ teaspoon smoked paprika
1 Thai chile, chopped; or ½ teaspoon red pepper flakes
½ to 1 cup water
Instructions
For The Mushrooms: Slice off the mushroom caps and save for another use (see Pro Tip). Trim the bases so the stems are clean. (In the next steps, you'll be pressing the mushroom stems to make them thinner, flatter, and more pliable for skewering.)
Heat a large heavy pan (such as cast iron) over medium-high heat. When it's hot, swirl 3 tablespoons of the oil in the pan to coat the bottom, then add the mushrooms. After a minute or so, use a second heavy pan or a couple of foil-wrapped bricks to weight down and press/sear the mushrooms. Cook for 2 minutes, then pour the water around the mushrooms. (The steam will help soften the mushrooms and flatten the round shape into a squarer shape, which is easier to skewer.) Continue pressing for 2 to 3 minutes, then flip the mushrooms over. When the 'shrooms are tender and pliable, 2 to 3 minutes longer, remove them to a work surface. Let cool for 15 minutes or so.
Meanwhile, mix together the remaining 2 tablespoons oil and the tamari, agave, sriracha, and hot chile oil to make your marinade.
When the mushrooms are cool, slice them lengthwise into strips about ¼ inch thick. Arrange the strips in a single layer on a baking sheet and brush them all over with the marinade, using it all. Let marinate at room temperature for at least 1 hour. Or, if you have time, cover and marinate in the refrigerator for up to 2 days. The longer you marinate, the more flavor you'll get.
Soak a handful of wooden skewers in water to cover for 30 minutes. When ready to cook, preheat the oven to 350ºF. Thread each strip of mushroom on a skewer, making as many ribbon folds as possible without breaking the mushroom. Place the skewers on a baking sheet and bake in the hot oven until lightly browned, 20 to 30 minutes.
For The Sauce: Combine all the ingredients in a blender and buzz it all up until smooth. For a thicker sauce, use less water; use more to make it thinner.
Drizzle a little sauce over the skewers before serving with the remainder on the side for dipping.
Options
Switch it up and use almond butter or cashew butter in the sauce instead of peanut butter.
Garnish with fresh cilantro, chopped chiles, and lemon or lime wedges for squeezing.
Notes
Pro Tip
Use the leftover mushroom caps to make mushroom stock or just sauté them, toss with tamari, and add to your favorite noodle bowl.
Excerpted from the book
THE WICKED HEALTHY COOKBOOK
by Chad Sarno, Derek Sarno, and David Joachim. Copyright © 2018 by Chad Sarno and Derek Sarno. Reprinted with permission of Grand Central Life & Style. All rights reserved.
Photos by Eva Kosmas Flores.
Book review reprinted with permission from Dianne's Vegan Kitchen