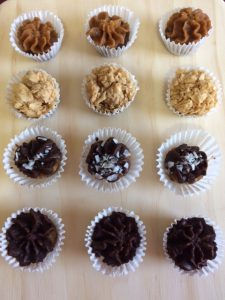 I have a fun little product to tell you all about today! I've recently discovered the most delightfully tasty little treat! Bliss Bites!™ Bliss Bites are mini-cupcake sized artisan treats that are delicious AND nutritious and come in six flavors;  Caramel Pecan Turtle, German Chocolate Haystack, Dark Chocolate Coconut, Orange Lavendar, Mint Chocolate & Peanut Butter Cup!
Bliss Bites!™ are vegan, raw, organic, gluten free, but not free of flavor or any of the good stuff. They are packed with healthy fats and superfood ingredients like cacao, coconut oil, goji berries and hemp hearts.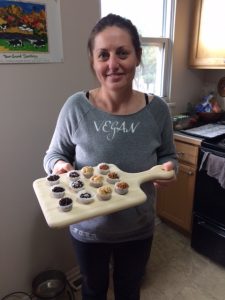 Bliss Bites!™ were created after the Trulee™ founder, Sherry Lee White, overcame her debilitating auto-immune disease through clean eating and positive lifestyle changes. In order to improve her health she changed her diet and discovered just how fun and tasty eating health can be!! By pairing the nutritional power of superfoods with pure, simple and flavorful ingredients, she created Bliss Bites!™
Eating superfoods like goji berries, coconut oil, cacao and hemp hearts can provide an abundance of benefits including; anti-aging, anti-inflammatory and antioxidant properties, they support the cardiovascular, neurologic and immune system, they regulate hormones, helps balance blood sugar, increase brainpower, and reduce threat of heart disease and stroke.  And these are just some of the many benefits! As Sherry, the founder of Trulee™ discovered when she incorporated more of these more whole, nutrient dense foods into her diet and started eating a less processed, Standard American Diet, her body responded in a positive way and started to heal itself. I've seen this happen to so many people too, their bodies recover from multiple conditions and feel great after eating whole foods that not just healthy, they're delicious too! So eat superfood powerhouses in any form that you can as often as you can. Bliss Bites are a great way to do that.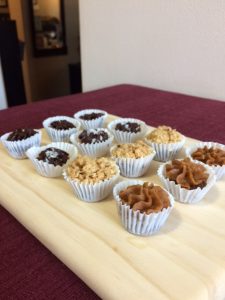 Bliss Bites!™ really do taste quite blissful and you can really tell that lots of love and thought goes into preparing each tasty little bite. My favorite was the Mint Chocolate but my friend Goldberry enjoyed the Peanut Butter Cup the most. They were all quite delicious and each had their own unique flavor and nutrition profile.
Bliss Bites!™ are made in Texas but can be shipped any where in the US and come with this super cool little cooler! If you are in Texas you can also find them at HEB, Central Market, and Market Street.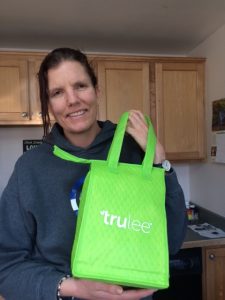 A very special thanks to Bliss Bites for letting us try these delicious little treats! They are the perfect snack and would be excellent to give as a gift for your loved ones or a gift to yourself!!
And the great folks at Bliss Bites are giving us 10% off all purchases, just use the code heal10 at checkout.
You can find all their great products and order from their website: https://www.truleeco.com/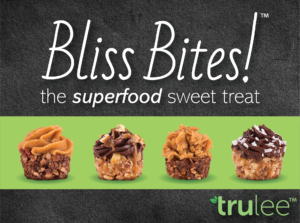 SaveSaveSaveSaveSaveSave
SaveSave
SaveSave