Truffles and mousse and pie, oh my! These homemade dairy-free chocolate treats will make your vegan Valentine swoon on the 14th!
Rich, decadent, and lusciously delicious, Valentine's Day just isn't Valentine's Day without chocolate. Sure, vegan chocolate is pretty easy to find, but homemade treats are so much more meaningful. We've put together a list of some of our favorite chocolate treats that are sure you make your Valentine's Day extra special.
10 Homemade Chocolate Treats for your Vegan Valentine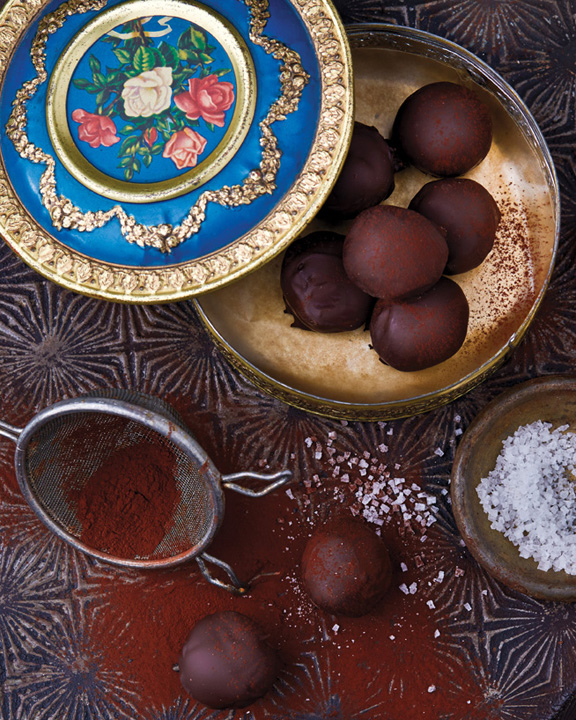 Spicy Ginger Truffles
These truffles from Vegan Chocolate by Fran Costigan are perfect for sharing when you want to spice things up with a certain someone.
Photo by Kate Lewis.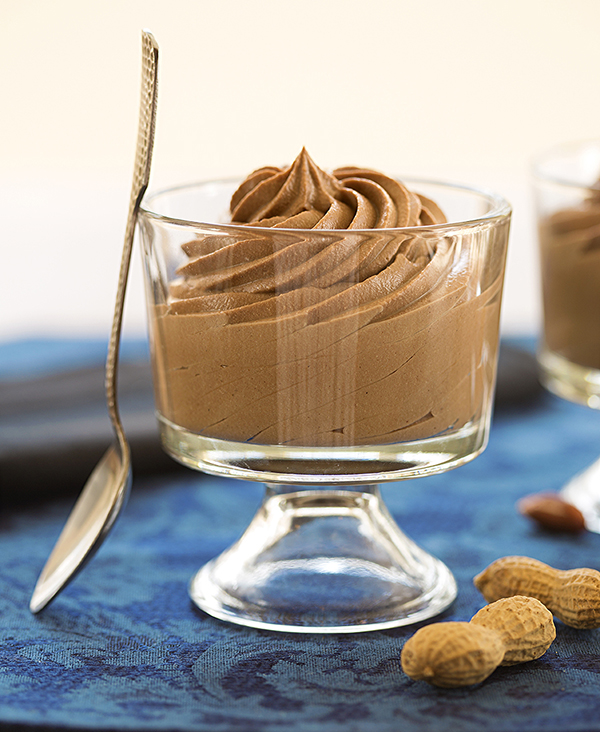 Vegan Peanut Butter Chocolate Mousse
This super creamy and delightful Peanut Butter Chocolate Mousse from Laura Theodore's Vegan-Ease will please the chocolate and peanut butter fans at your table.
Photo by Hannah Kaminsky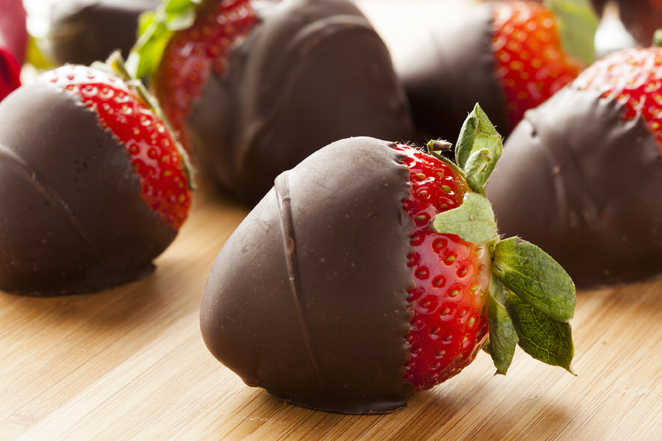 Mexican Hot Chocolate-Covered Strawberries
The combination of sweet strawberries, creamy chocolate, and a tiny kick of cayenne creates the ultimate trifecta of deliciousness in this recipe from From The Lusty Vegan 2014 by Ayinde Howell and Zoe Eisenberg.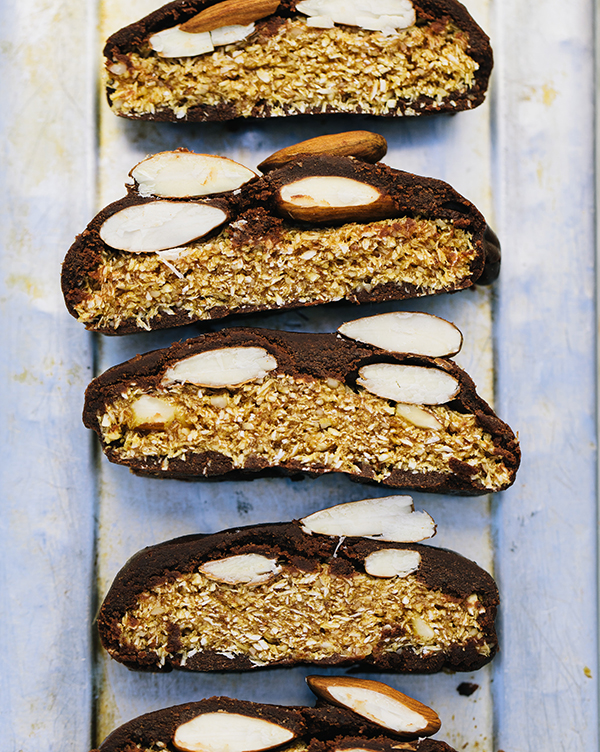 Almond Joy Bars
Chocolate and coconut are an irresistible pairing in these treats from Chocolate Every Day by Bennett Coffey & Kyleen Keenan.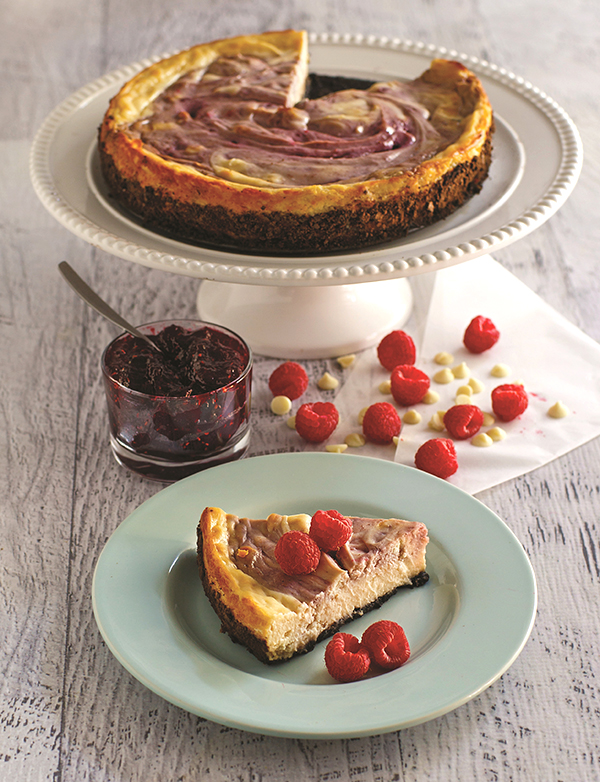 White Chocolate Raspberry Cheesecake
Your palate will feel like it's taken a trip to paradise after you bite into this awesome creation from Vegan Junk Food by Lane Gold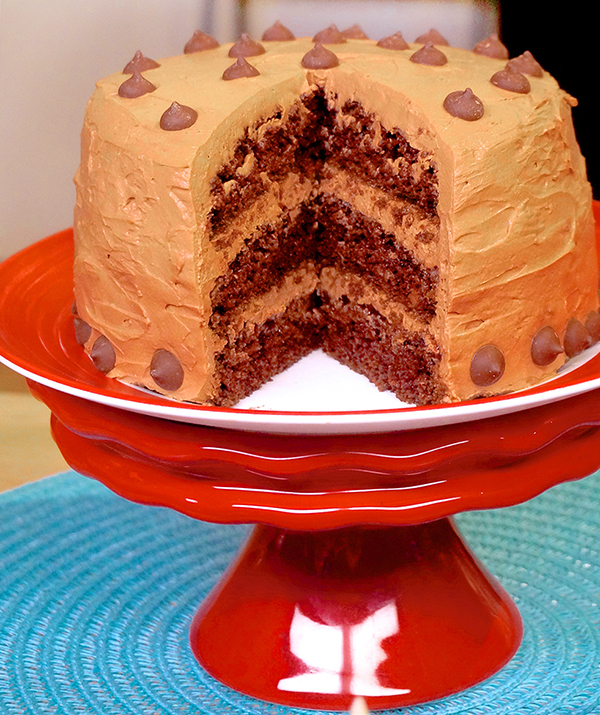 Divine Chocolate Mousse Cake
This delectable little vegan Divine Chocolate Mousse Cake from Jazzy Vegetarian's Deliciously Vegan by Laura Theodore is so delicious, you will have folks asking for more, more, more!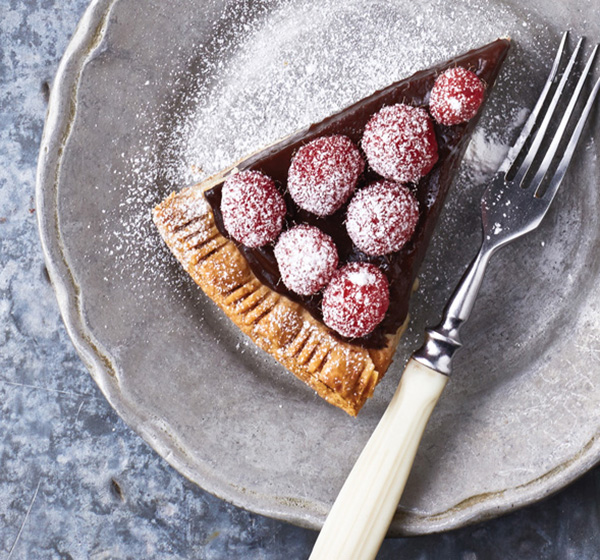 Raspberry Chocolate Silk Tart
Raspberries and dark chocolate look beautiful together and taste even better in this vegan Raspberry Chocolate Silk Tart from Vegan Chocolate by Fran Costigan.
Photo by Kate Lewis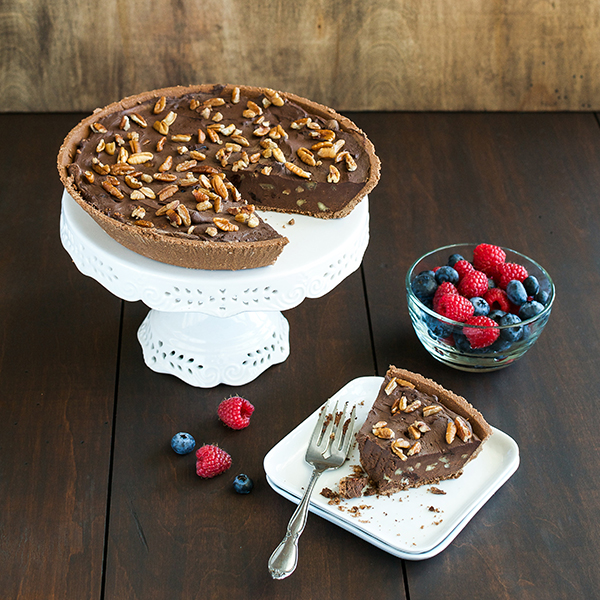 Easy As Chocolate Pie
This decadent vegan chocolate pie from Cook the Pantry by Robin Robertson assembles in minutes. After some time in the fridge, it's ready to serve. What can be easier than that?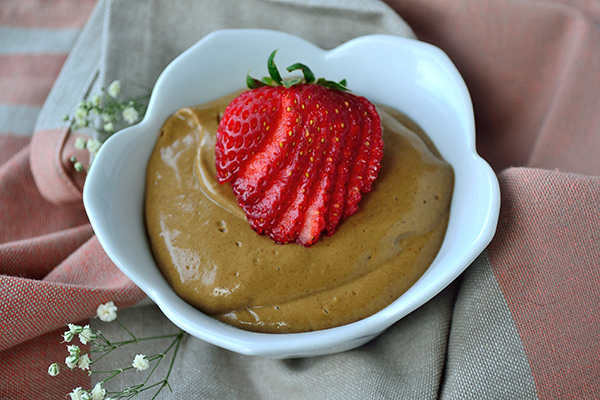 Avocado Chocolate Pudding & Dip
Not only can you eat this avocado chocolate pudding as is, but you can use it as a delicious dip for all the fruit about to pop up at the farmer's market.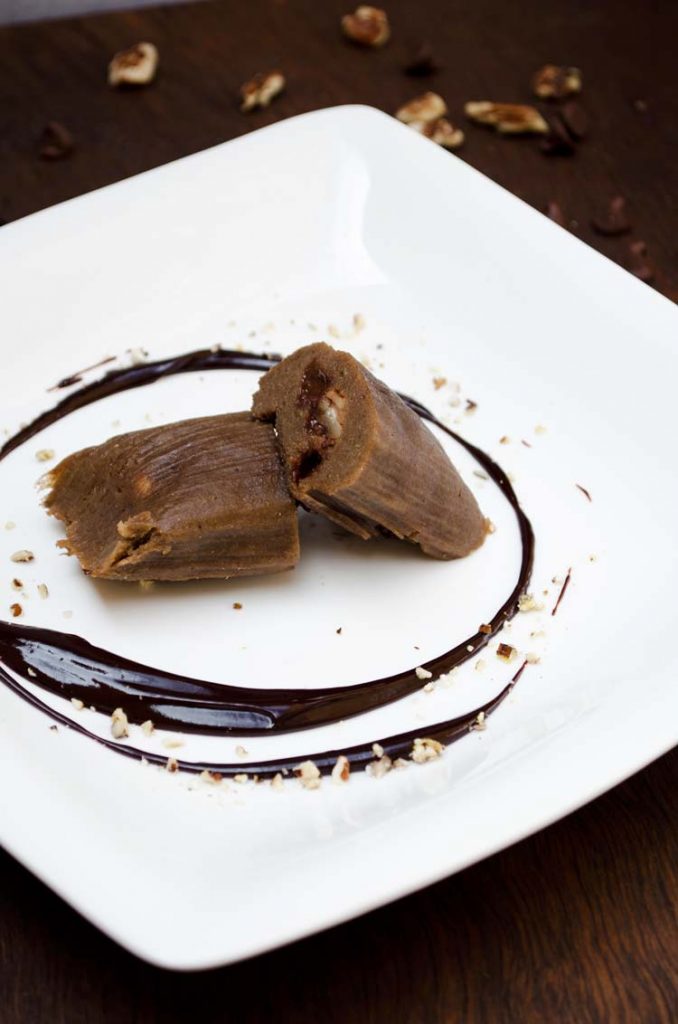 Vegan Chocolate Tamales
As these from Vegan Tamales Unwrapped by Dora Stone tamales steam, the chocolate chips inside them melt. When you take your first bite, you will be met with velvety, warm chocolate.