This decadent vegan chocolate pie assembles in minutes. After some time in the fridge, it's ready to serve. What can be easier than that?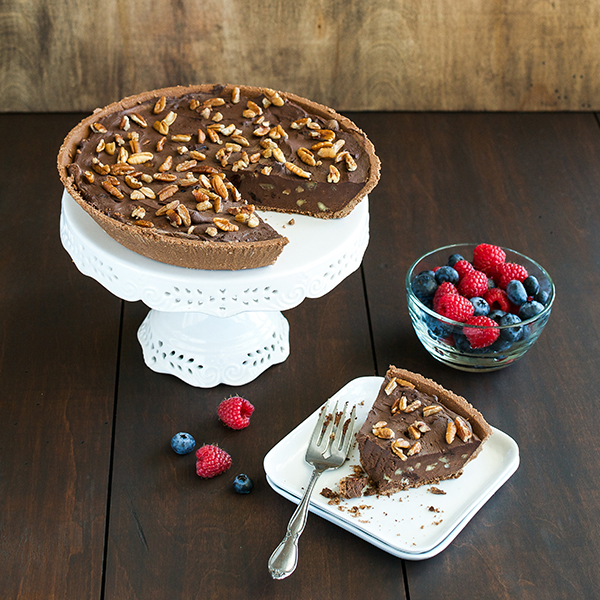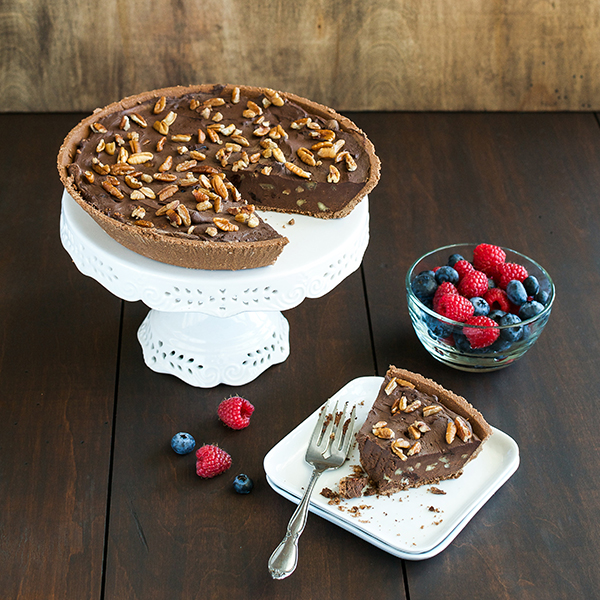 Easy As Chocolate Pie
Author:
Ingredients
12 ounces vegan semisweet chocolate chips
1/4 cup almond milk or other nondairy milk
1 tablespoon coconut oil
1/2 cup chopped nuts (optional)
1/2 cup sweetened dried cranberries, cherries, or blueberries (optional)
1 vegan chocolate cookie crust (Keebler's brand is vegan-friendly)
Chocolate curls or chopped nuts, for garnish
Instructions
In a saucepan, combine the chocolate chips, almond milk, and coconut oil over medium heat. Cook, stirring until the chocolate and coconut oil are melted. Stir in the nuts and dried fruit, if using, until well combined.
Transfer the chocolate mixture to the crust and spread evenly. Refrigerate for at least 3 hours to firm up before serving. Garnish the top with chocolate curls.
Notes
Recipe from [i][url href="http://amzn.to/2jMdQnq" target="_blank" rel="nofollow"]Cook the Pantry[/url][/i] © 2015 by Robin Robertson. Photo by Annie Oliverio. Used by permission Vegan Heritage Press LLC.