Larb salad is given a healthy vegan make-over in this super easy recipe from Plant-Based on a Budget by Toni Okamoto. Larb salad is a Thai dish traditionally made with meat. This hearty meatless version is made with tofu and it comes together in just a few minutes!
Plant-Based on a Budget
One of the complaints about veganism that I hear occasionally is that it's too expensive. It's actually pretty cheap to eat this way, and Toni Okamoto is here to set the record straight with her new cookbook Plant-Based on a Budget.
Since it's all about saving money, Plant-Based on a Budgetbegins with budgeting tips. And because we're all busy time saving are also included. Toni also shares cooking basics for those who may be new to vegan cooking, along with a list of pantry staples. You'll find a sample meal plan for one, as well.
Easy Recipes
The recipes in Plant-Based on a Budgetare all easily accessible. Nothing is weird or strange, so newbies won't have any problem recognizing these dishes. Classic dishes include Overnight Oats, Four-Bean Chili, and Stuffed Bell Peppers. They're all easy to make using inexpensive ingredients that are available in just about any grocery store, and of course, they're economical, too!
Here, you'll find delicious recipes to take you from breakfast all the way through dessert, with salads, snacks, and dinner dishes in between. Who can resist such dishes as Lentil Tacos, Peanut Butter Ramen Stir-Fry, or Four-Ingredient Chocolate Pie? Toni also shares DIY pantry basics such as vegetable broth, tempeh bacon, and cashew cream.
Chapters in Plant-Based on a Budget include:
How to Be Plant-Based on a Budget
Breakfast
Salads
Snacks
One-Pot Meals
Supper Staples
Desserts
Back to Basics
Sample Meal Plan for One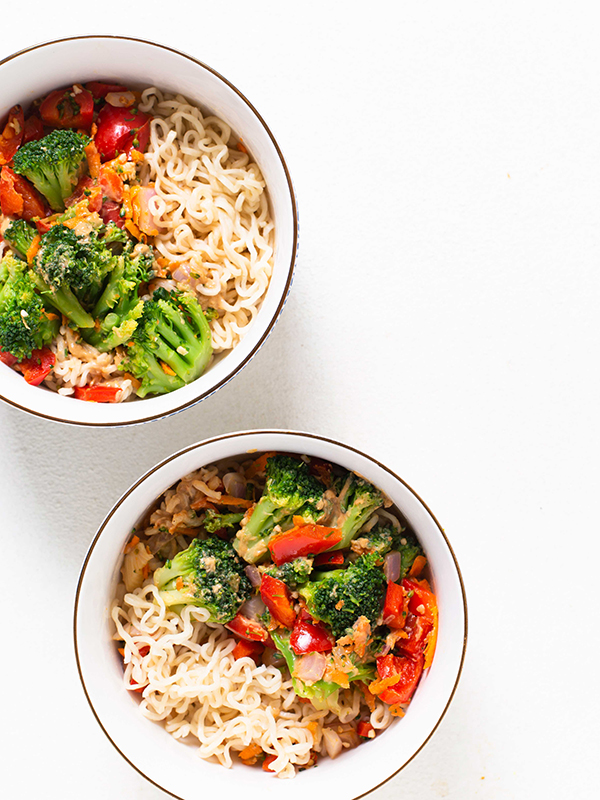 Plant-Based on a Budgetis the perfect book for students, new vegans, and those who want to eat healthy while saving money.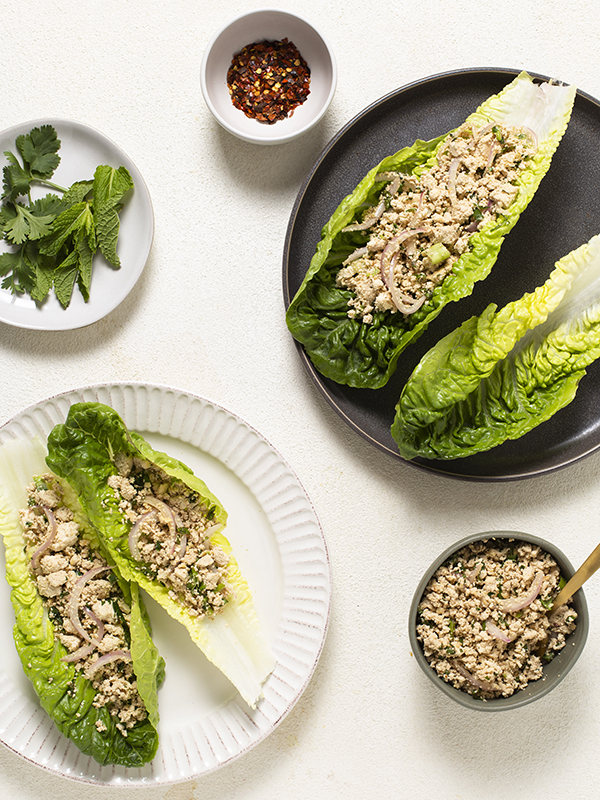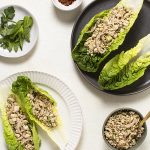 Larb Salad
I grew up with many Hmong friends, who introduced me to the traditional version of this dish. I've since given it a healthy, plant-based makeover, and my version is crammed with flavor.
Ingredients
1

teaspoon

canola or vegetable oil

1

14-ounce

block extra firm tofu

pressed and crumbled

3

tablespoons

lime juice

about 1½ limes, divided

2½

tablespoons

minced cilantro

2

tablespoons

soy sauce

1

green onion

sliced

½

tablespoon

minced jalapeño

¼

cup

thinly sliced red

white, or yellow onion

2

tablespoons

minced mint

8

iceberg or romaine lettuce leaves
Instructions
Heat the oil in a saucepan over medium heat. Add the tofu and 1 tablespoon of the lime juice, and sauté for 4 to 5 minutes or until the tofu is light brown.

Place the tofu in a medium bowl and combine with the remaining 2 tablespoons lime juice, cilantro, soy sauce, green onion, jalapeño, onion, and mint. Mix well.

Serve in the lettuce leaves.