It's cold out there! We're smack in the middle of winter here in the U.S., and we're facing freezing cold temperatures. One of the best ways to stay warm and beat the winter blues is with a pipping hot bowl of soup! We've put together a list of some of our favorite vegan soup recipes to help make it through this chilling season.
10 Vegan Soup Recipes to Get You Through Winter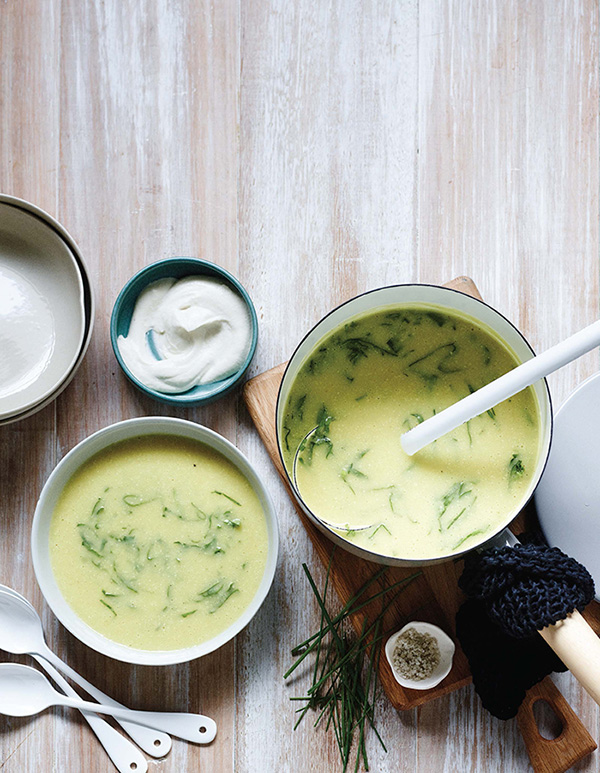 Punched Up Potato Leek Soup from The Perfect Blend by Tess Masters – Roasted garlic and a touch of curry pull the classic potato-and-leek combo up to a new level.
Photo by Anson Smart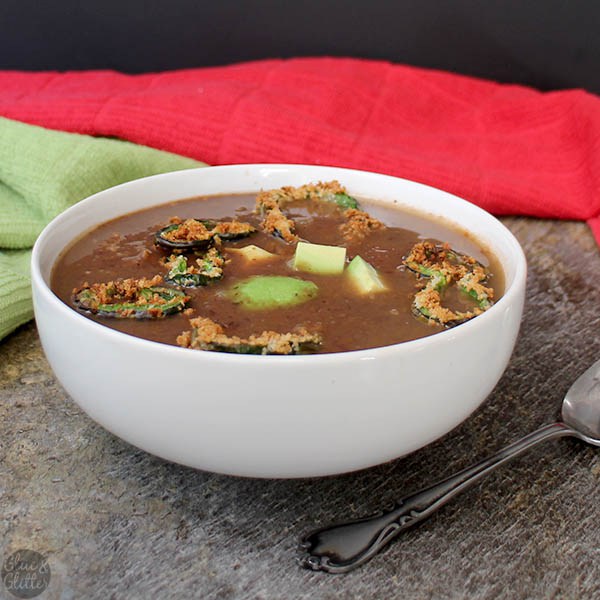 Tomato Black Bean Soup from Vegan Mexico by Jason Wyrick – This soup, named after the Tarascos people of Michoacán, is a soulful blend of black beans, onions, garlic, tomatoes, and chiles.
Photo by Becky Striepe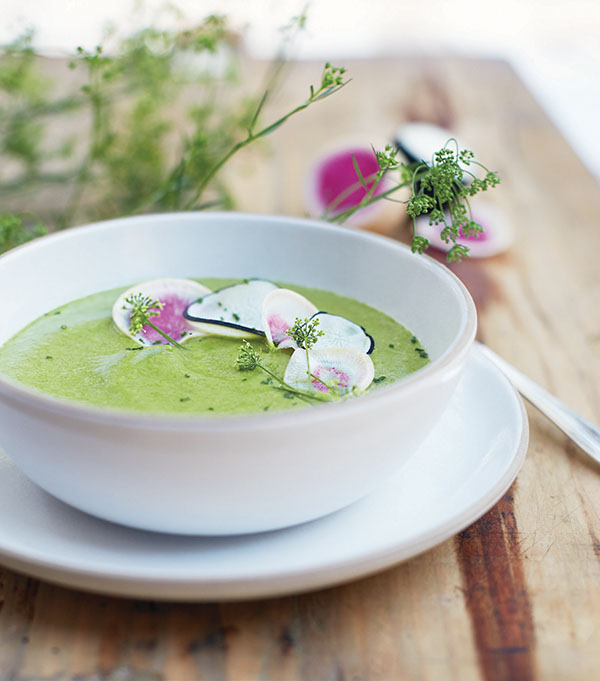 Many Greens Soup from Superfood Soups by Julie Morris – Too cold to have a salad? Here's your answer in a cup of cozy soup.
Photo by Oliver Barth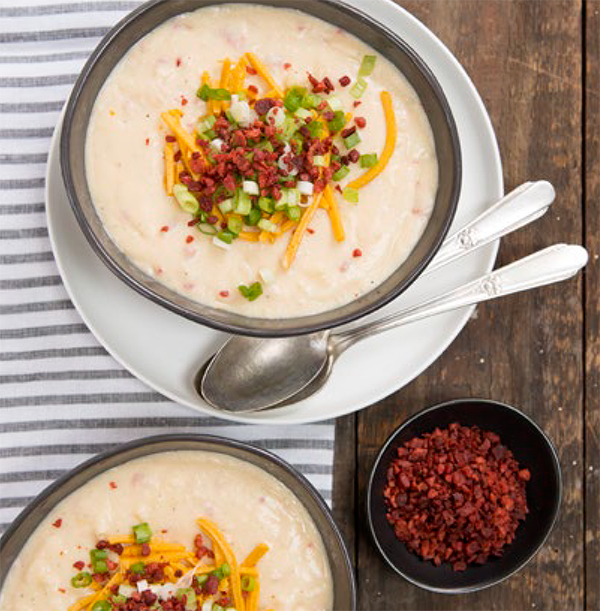 Loaded Potato Soup from The Book of Veganish by Kathy Freston – This soup is a total sneak. It has a really satisfying taste like baked potatoes, but even when loaded with indulgent toppings (if you so choose), it's still low in fat; and be­cause it's vegan, it has no cholesterol.
Recipe by Robin Robertson, photo by Nicole Axworthy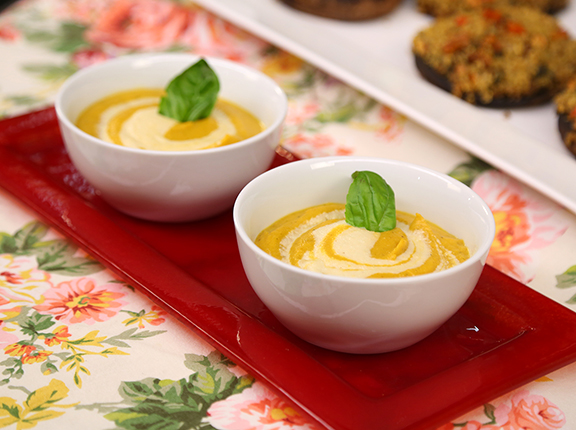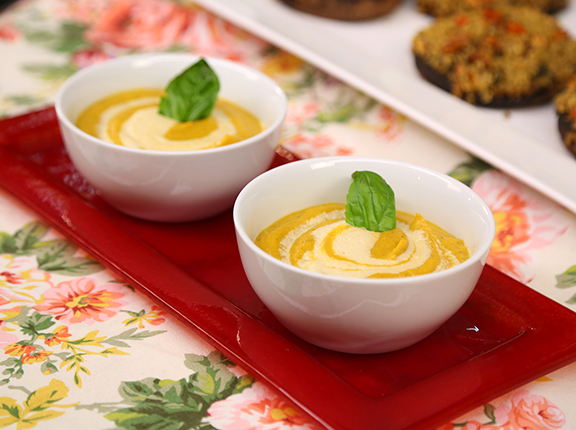 Butternut Squash Soup with Quick Cashew "Cream" from Laura Theodore's Vegan-Ease – This simple-to-prepare potage is rich in taste and creamy in texture, without the use of dairy.
Photo by David Kaplan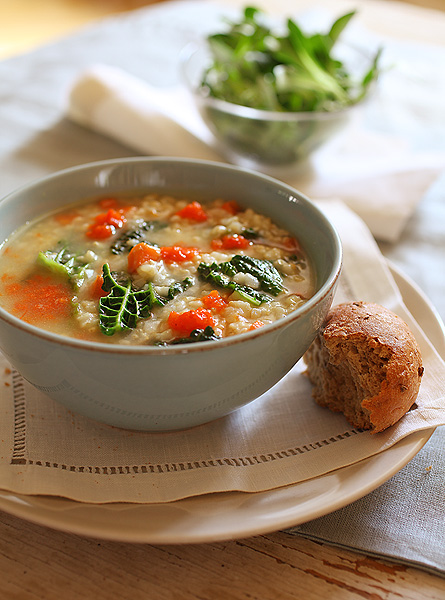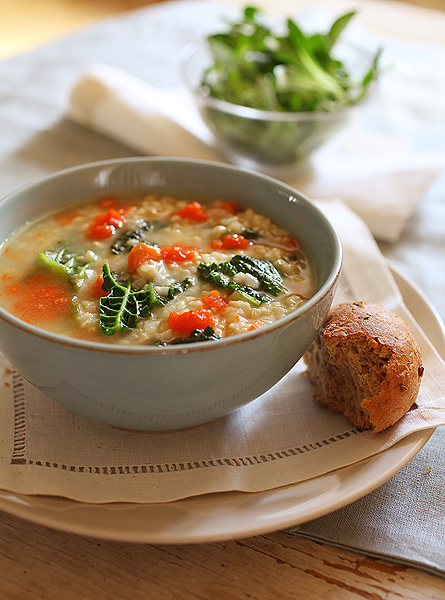 Tuscan Kale Soup from Christina Pirello's Wellness 1000 – Silky, white, and smooth—this creamy soup is rich with oil and garlic and laced through with energizing leafy green vegetables to create beautiful skin.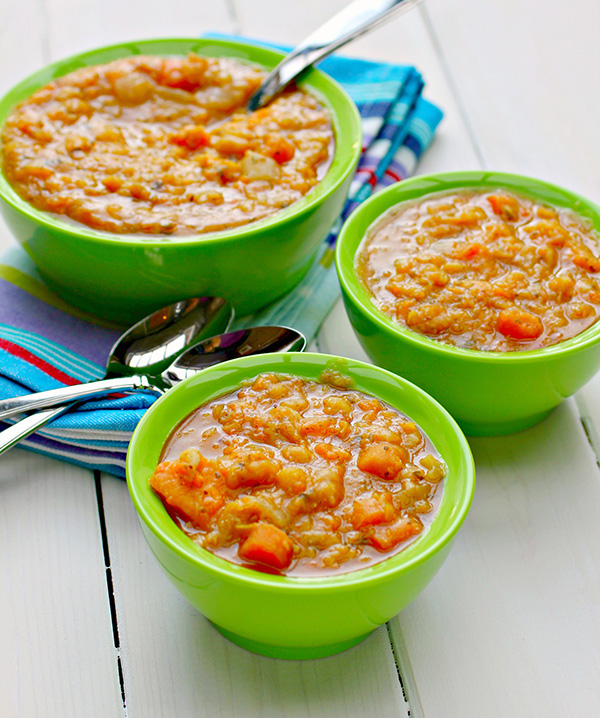 Chef AJ's Sweet Potato and Yellow Split Pea Soup
Photo by Wendy Solganik of Healthy Girls Kitchen.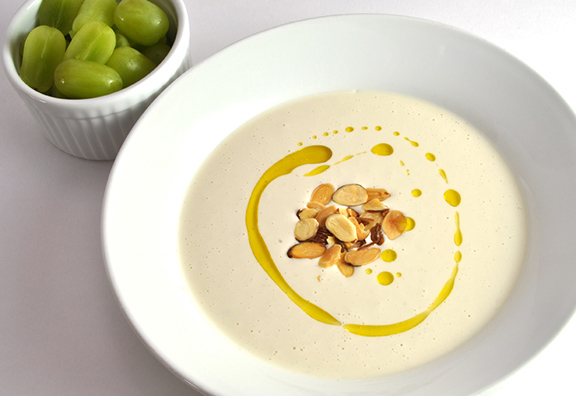 Chilled Almond Soup with Garlic from The Almond Milk Cookbook by Alan Roettinger – Almost everyone is familiar with traditional red gazpacho, but this cold, tomato-free version, known as ajo blanco, was its precursor.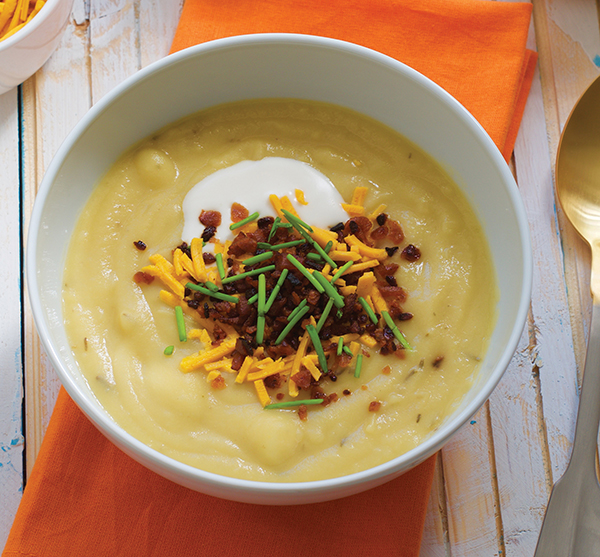 Loaded Baked Potato Soup with Vegan Bacon from Baconish by Leinana Two Moons – This potato soup is hearty, comforting, super easy to make, and loaded with all your favorite potato bar fixings.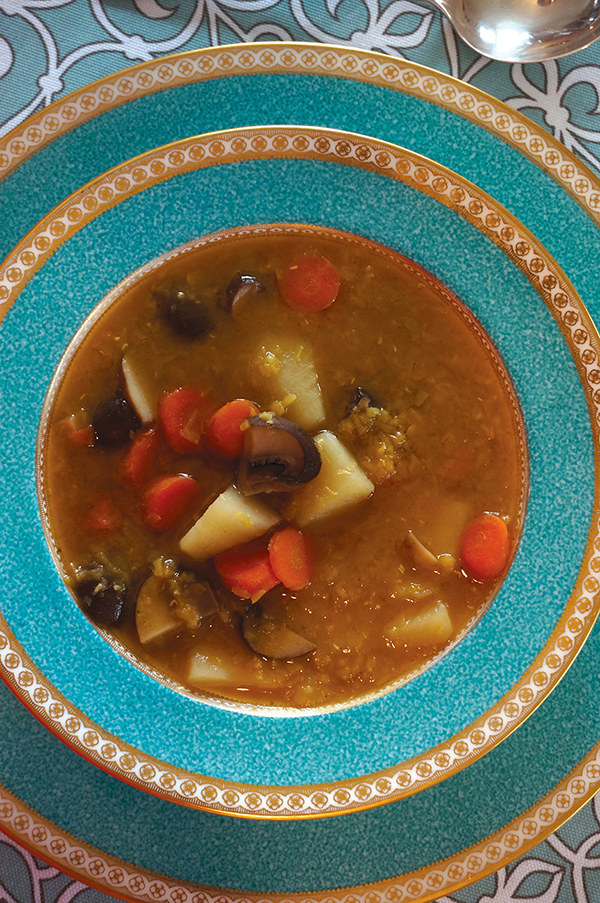 Quick Red Lentil Curry Soup from Laura Theodore's Vegan-Ease –Needing only fifteen minutes to prep, with only seven ingredients to assemble, this Quick Red Lentil Curry Soup is an excellent candidate for a nutritious lunch or informal supper.
What are some of you favorite soups?