The October Vegan Cuts Vegan Beauty Box is chock-full of cruelty-free skin care products that will give you that autumn glow, including Naobay Origin Recovery Mask, Peony eyeshadow, Botanical People Radiance Mist, Cosmedica Skincare Brightening Eye Treatment, Vya Naturals Vitamin C Face Wash, and Frownies Under Eye Gels.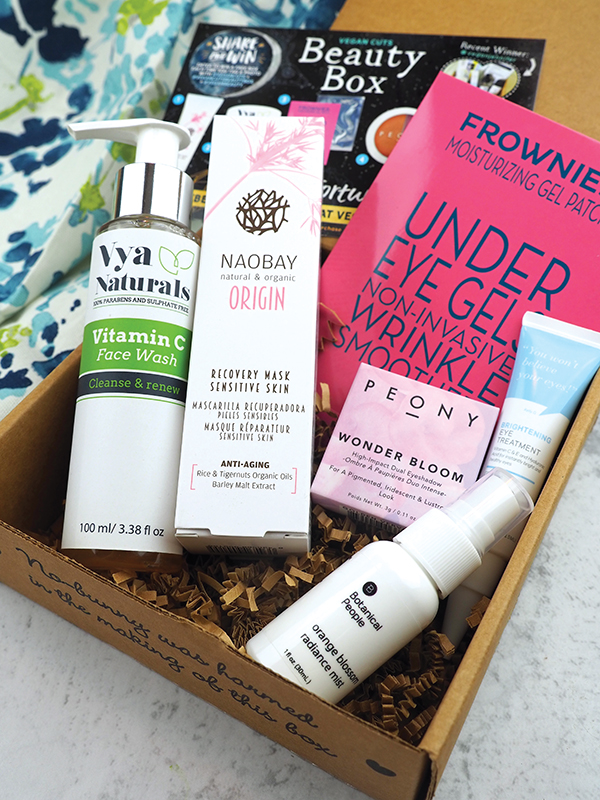 By now, I'm sure you know about the Vegan Cuts Beauty Box, but if you're unfamiliar with it, let me introduce you. The Beauty Box is a subscription service that delivers a box of cruelty-free skin care and beauty products to your door once a month.
The Vegan Cuts Vegan Beauty Boxis the perfect way to trynew skin care products and cosmetics without having to shell out a ton of cash. Each box contains 4 to 7 samples and/or full-sized products. The majority of the products in month's box were full-sized, which makes it an amazing bargain!
With a face mask, under eye gels, eye cream, and more the October Vegan Cuts Beauty Box was full of products that will help you pamper and protect your skin in the cool autumn weather.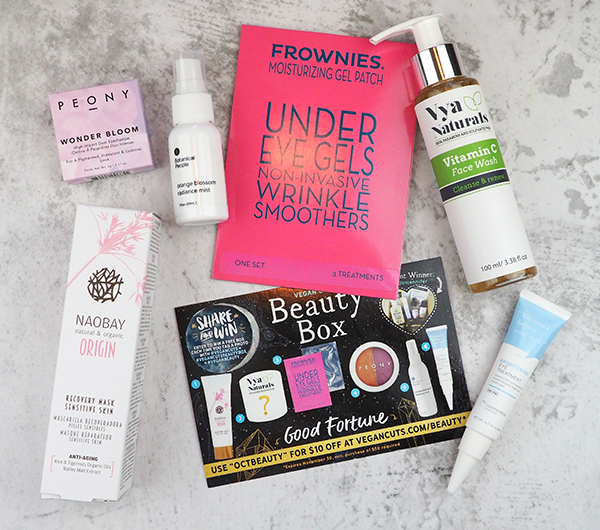 The October Vegan Cuts Vegan Beauty Box contained: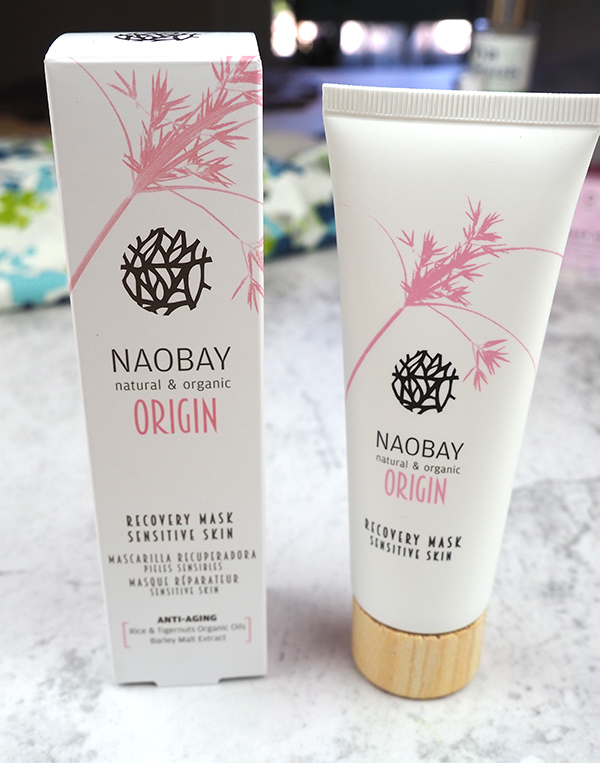 Naobay Origin Recovery Mask– $29 value
I really love face masks, and I really appreciate it when they come premixed. (I have a few powdered masks that require mixing with water, and I always make a mess in my bathroom sink with them.) I also appreciate that this mask is for sensitive skin, because my skin is super sensitive. It's formulated with antioxidant-rich organic rice oil, tigernut oil, barley malt extract, chamomile extract, and other natural ingredients to moisturize and nourish. The temperatures have dipped into the forties at night here, and my face is already starting to feel a little dry. After using this mask, it felt softer and more supple.
Botanical People Radiance Mist– $6 value
This spray is made with a blend of citrus and botanicals, and it's loaded with antioxidants. It brightens dull skin, controls oil, softens, and can give the face a healthy glow. It can be used after washing or throughout the day to give the skin a little moisture boost. It has a fresh, floral fragrance, which is always nice the colder autumn months when there isn't much blooming.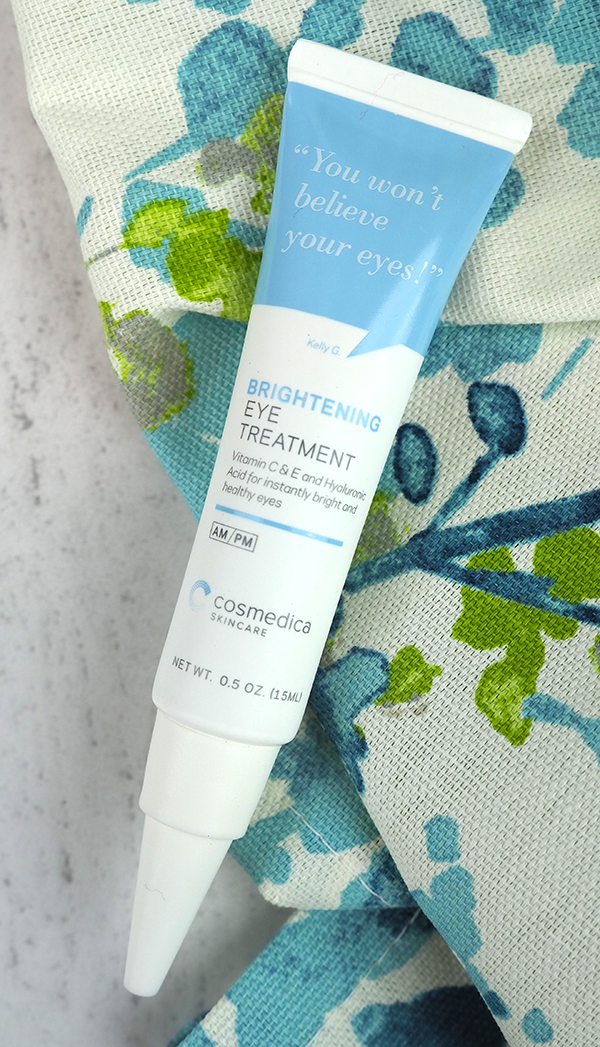 Cosmedica Skincare Brightening Eye Treatment– $12 value
While I love eye creams, I can sometimes be reluctant to try new ones, as some can cause painful pimples in the delicate areas under my eyes. Fortunately, this gel works well for sensitive skin, and it hasn't caused any breakouts. It's formulated with hyaluronic acid, vitamin C and grapeseed oil, which are known to help restore elasticity and even-out skin tone and texture. Just a little dab under each eye will help diminish the appearance of fine lines and wrinkles. It can also brighten the skin and reduce dark circles.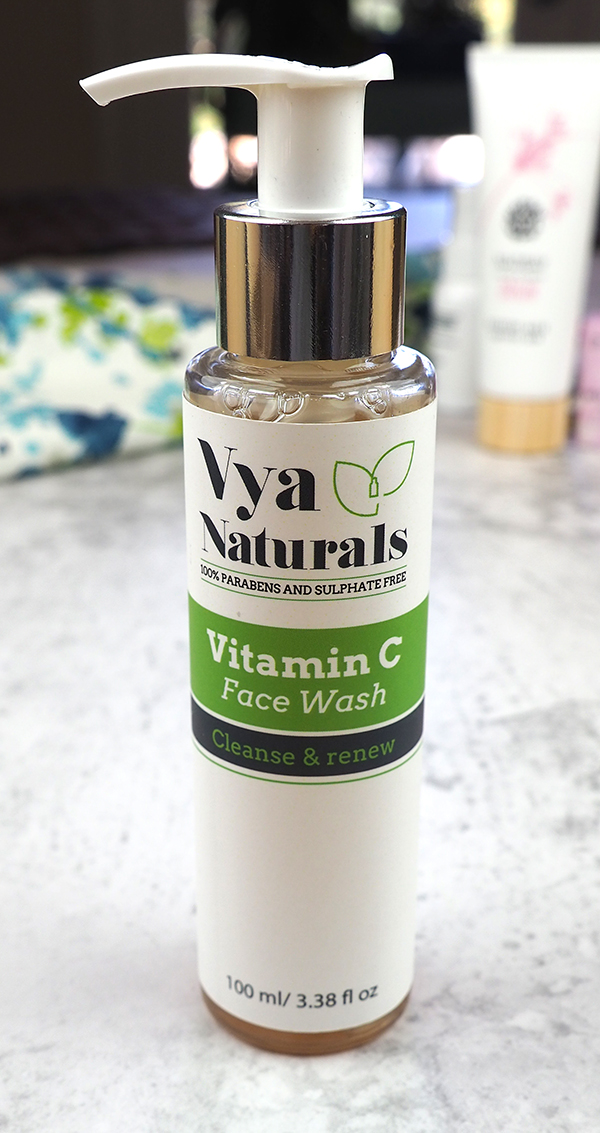 Vya Naturals Vitamin C Face Wash– $16 value
I think the curators of the beauty box must be psychic, because when my box arrived, I was almost out of cleanser and was about to buy more. This citrusy facial wash is loaded with antioxidants and vitamin C, and it's formulated to brighten, restore, and rejuvenate the skin while cleansing. It's made for all skin types and can prevent lines and wrinkles and other signs of aging. My skin has felt squeaky clean after using it.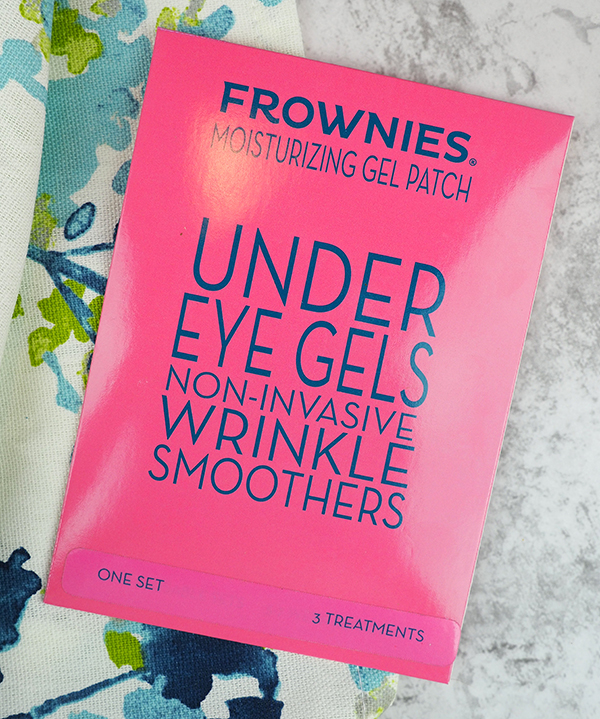 Frownies Under Eye Gels– $6 value
I've been wanting to try under eye gels for a few months now, so I was super excited to find these in this month's box. This little package only contains two gels, but they can be used multiple times. Just pop them back in the packaging to keep them moist until the next use. Once they dry out, they can be rehydrated with Frownies Rose Water Hydrator. To use them, carefully remove them from the tray, place them under your eyes, and lie back and relax! I have allergies, which can make my eyes red and puffy, and these gels helped to reduce the symptoms in just about 20 minutes. There's something about an eye treatment that feels luxurious and spa-like, too!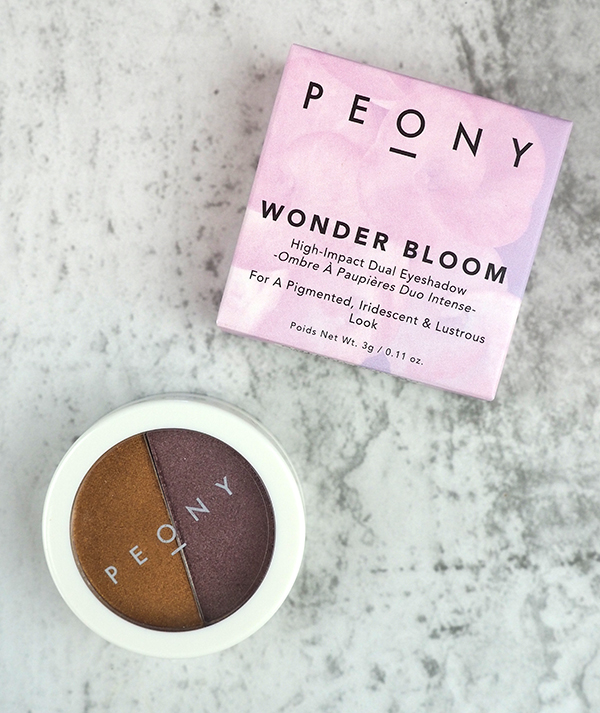 Peony Wonder Bloom Dual Eyeshadow– $15 value
I'm always happy to find eyeshadow in my beauty box, especially when it contains two colors in one. I received "golden vervain," which includes shimmery gold and plum powders. They're creamy, not chalky, so they glide on easily and blend effortlessly. After many hours of wear, they don't crease as easily as other shadows. They can be applied wet or dry, although I've only tried them dry. Because of their shimmery, intense colors, they're perfect for holiday parties
A Vegan Cuts Vegan Beauty Box subscription is the perfect holiday gift for the chic vegan in your life. Subscriptions are available for 3 months, 6 months, or a full year.