Never fear, vegans. Puerto Vallarta is ready to welcome you with open arms. And with tacos, smoothies, wraps, salads and enormous vegan buffets. On my recent south of the border getaway, I had to prioritize, because there were too many good places to visit them all.
Top Veg Restaurants
Planeta Vegetariano has been serving up veg food in Puerto Vallarta since 1995. This cheerful, yellow-walled place offers buffet breakfast, lunch and dinner, with a changing menu daily. Dinner features at least 15 different salads, most of them vegan. The hot bar offers refried beans, brown and white rice daily, with a couple of changing entrees. I visited twice. One night I had Mexican soy strips and fried chick pea fritters. Another, an unusually sweet, yam-tasting lasagna. Expect bossa nova music and funny murals. If you're dining on your own, you probably won't be the only one, so it's a comfortable place to go solo.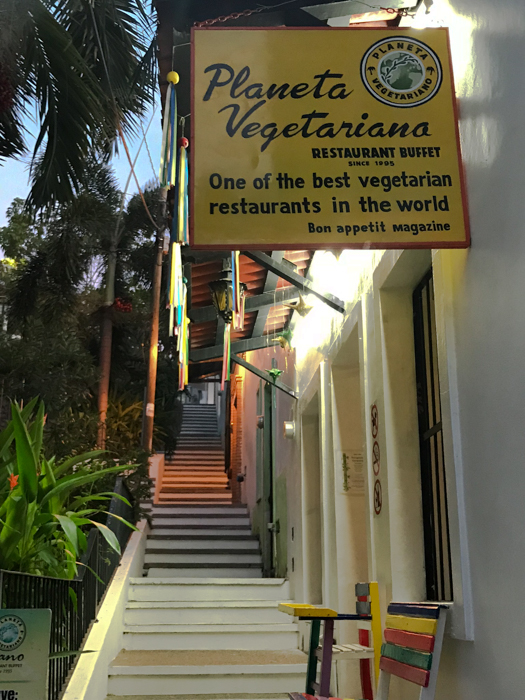 Restaurant Vegetariano Mary is another buffet restaurant. It's a little farther from the main tourist zone, but still walkable. I made it in 15 minutes from my downtown hotel, Google maps guiding me on an easy walk. Like Planet Vegetariano, its menu also changes daily. I was there for vegan carnitas day. A few outdoor tables give you a chance to watch the street.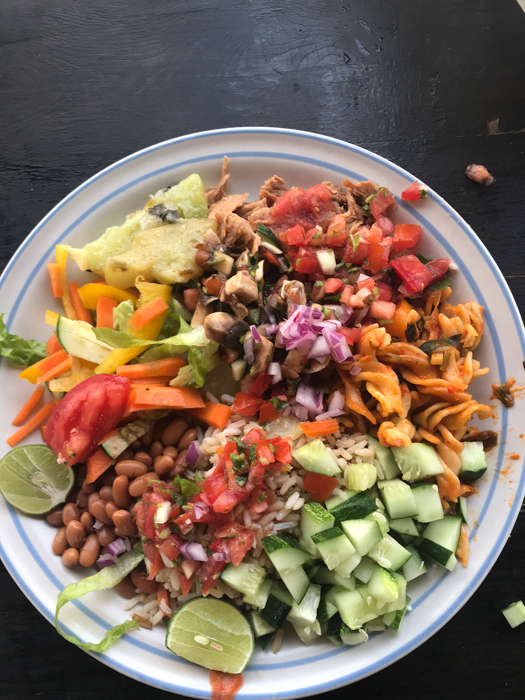 I'd made myself a little itinerary so I could visit as many veg restaurants as possible in my quick trip, but failed to take into consideration pesky details like opening hours. So I was disappointed when I arrived at Veggie Table on a Monday night at seven, only to realize they close at six. Fortunately, my Canadian vegetarian contact David Malicki, who is wintering in Puerto Vallarta, filled me in. "You really missed out," he told me in an email. "Veggie Table is a veritable veggie treat." Owner Sandra Tiznado, Dave reported, was "a psychologist teaching parenting skills for years, and then a co-worker kept telling her how great her homemade lunches looked, and encouraged her to start a biz. Eventually, she did." Her menu is a la carte and features two kinds of veggie burgers – beet or grain – and tacos, salads, burritos and rice bowls.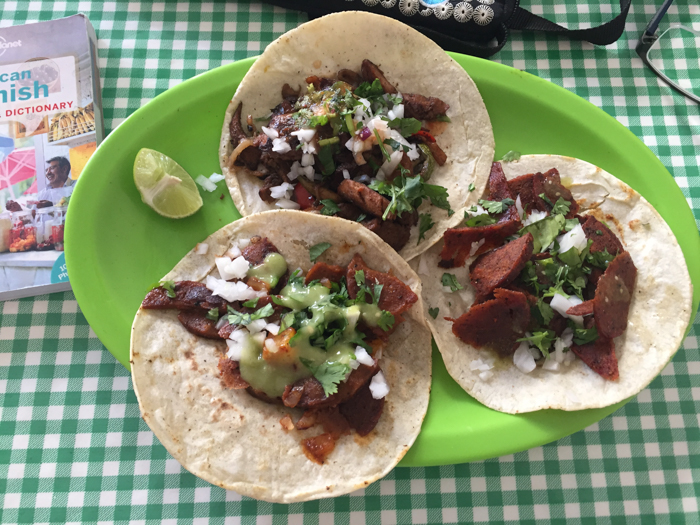 Puerto Vallarta even has an all-veg Italian place, Veggitalia, also vetted by intrepid vegetarian correspondent David Malicki. Unlike some of PV's veg restaurants, this one serves wine.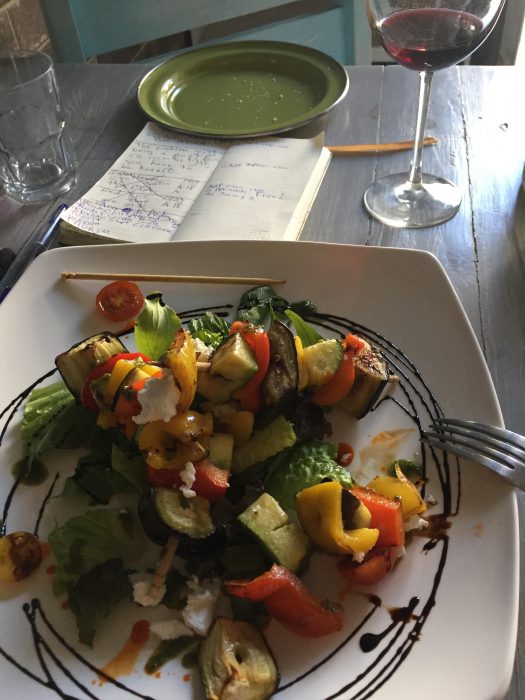 I got a fresh juice at Salud Superfoods, which makes all kinds of smoothies and more than 20 vegan or vegetarian wrap, sandwich, bowl and salad options. I didn't make it to the 100 % Natural Restaurant, located across from the Sheraton Convention Center, but hear it also has many veg choices.
Recommended Resort for Vegetarians and Vegans
I stayed downtown at an adorable and fairly inexpensive boutique hotel called Hotel Catedral. But many people visit Puerto Vallarta for the all-inclusive resorts. So I took a research trip to the upscale Casa Velas. It's a 15-minute Uber ride from downtown on a good day, but more like 30 if you hit snarly traffic.
Casa Velas is the smallest of the Velas resort family.  With only 80 rooms and an adults-only policy, this place was whisper-quiet after my time spent downtown.  It sits in the middle of a golf course, but guests can take a three-minute shuttle to the resort's private beach club.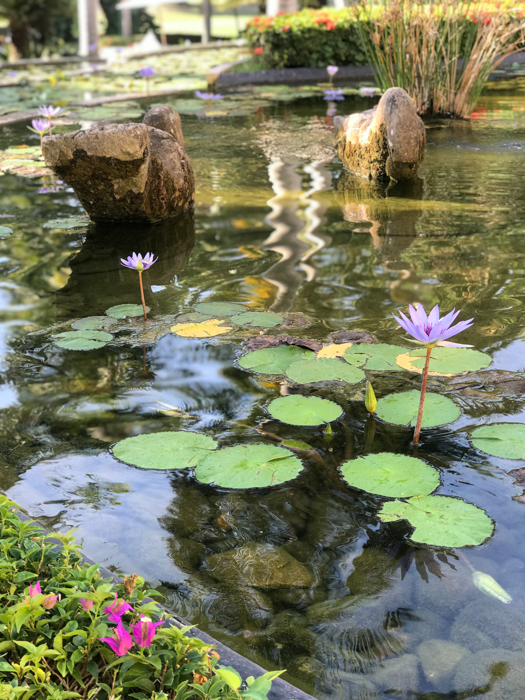 I'd requested a tour of Casa Velas because a vegan friend recently visited a Velas resort and raved about the separate veg menu. The Casa Velas has a three-page veg menu with vegan dishes clearly marked. For example, you can get blackened grains of corn with poblano pepper strips and zucchini, or green pozole with vegetables. Sales executive Iveth Heredia, who was showing me around the resort, assured me that Chef Alejandro makes guests anything they want. Pancho the peacock cruised the outer seating area, scrounging dropped granola and potato chunks. For top-notch living, rent a wellness suite. Amenties include a private plunge pool, private massage table and your favorite scent diffused throughout the suite.
If You Go
Even in the high season of winter, I found good package deals through Alaska Airlines. At press time, round trip air plus three nights in a three-star downtown hotel was about $500 per person. A package with air and three nights at an upscale, all-inclusive resort like Casa Velas costs around $1250 per person. In the meantime, search our site for some delicious Mexican recipes.
SaveSave
SaveSave