I have a super fun, delightful new product to tell you about!! Jackfruit made by a wonderful company –The Jackfruit Company!
What is Jackfruit you may ask? This delicious fruit is a staple crop cultivated for years in South and Southeast Asia and can get as large as 80 pounds! It lends a "meaty" texture, is rich in fiber and a healthy alternative to meat and can be made into a variety of delicious dishes! You can learn more about this fun fruit here: https://en.wikipedia.org/wiki/Jackfruit
Why jackfruit? Jackfruit is a miracle crop. A single tree yields two to three tons of nutritious fruit each year, with minimal or zero maintenance. Jackfruit is extremely underutilized in proportion to its global potential, for lack of connection between growers and the international marketplace. The jackfruit also provides a potential solution to countries facing problems with food security.
The Jackfruit Company's founder and CEO Annie Ryu visited India for the first time in 2011 and immediately saw an opportunity. After seeing how much jackfruit was going to waste in the country, she wanted to find a solution to convert this lost resource into income and opportunity for farming families — all while creating a delicious, healthy meat-alternative food product. With that, The Jackfruit Company was born!
And The Jackfruit Company makes all these delicious products with this fruit:
BBQ Jackfruit
Sesame Ginger Jackfruit
Tex-Mex Jackfruit
Curry Jackfruit
And Coming Soon!
Burgers
Meatballs
Nuggets- Tenders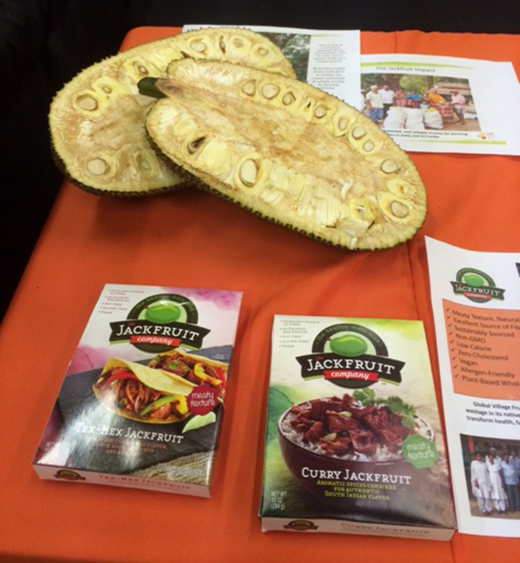 A jackfruit looks like this! And just of few of the beautiful dishes you make using it are below.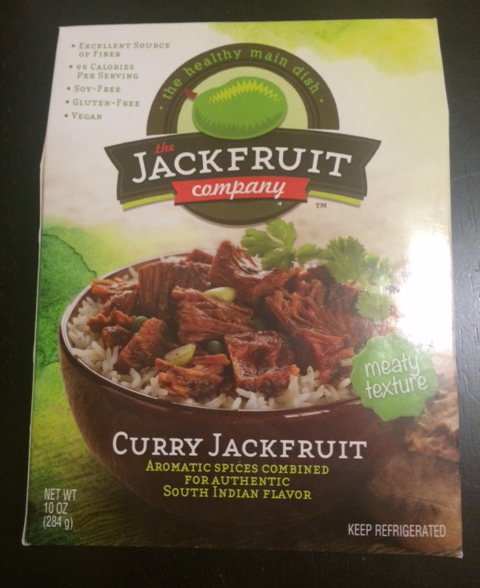 Curry Flavor!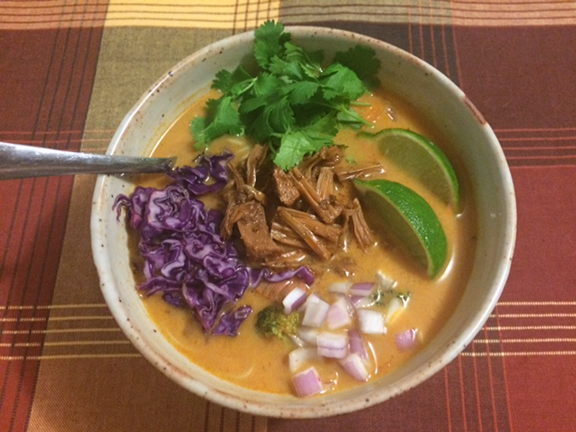 Curry Soup with red curry and veggies! Oh my goodness, this was amazing!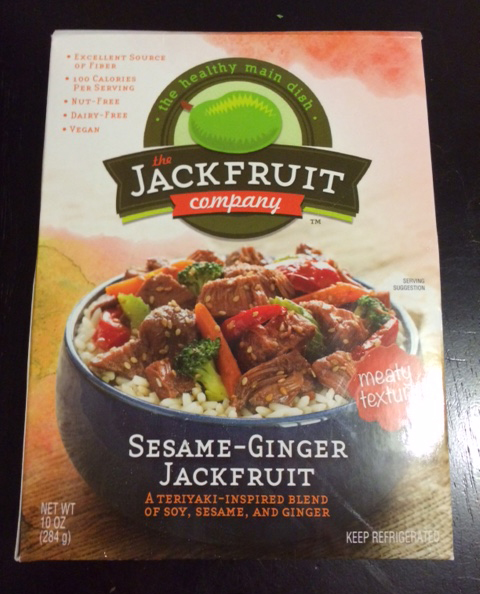 Sesame Ginger Flavor!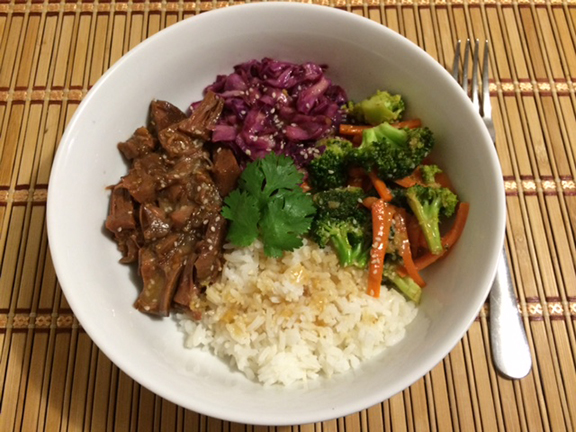 Sesame Ginger Buddha Bowl with a delicious miso dressing!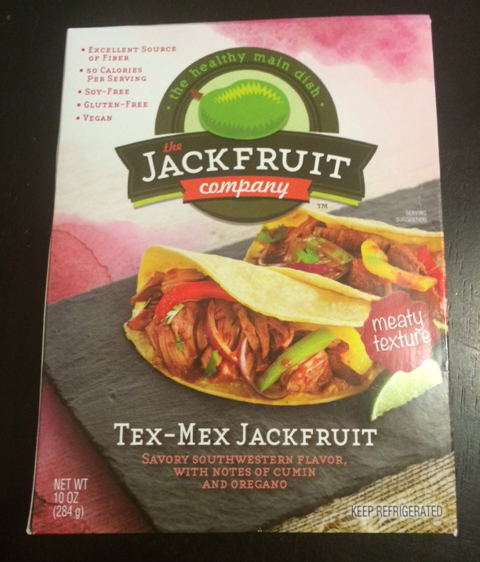 Tex – Mex Flavor!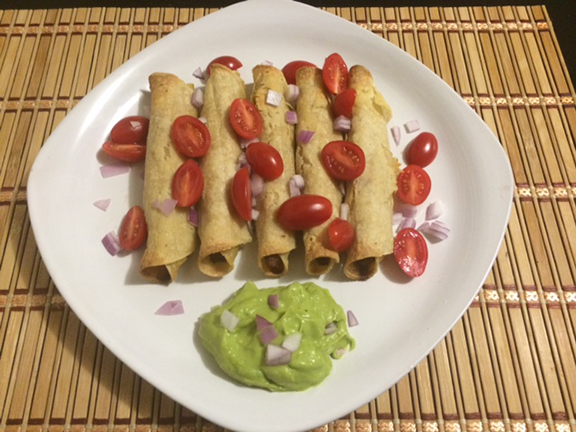 Taquitos made with the Tex – Mex Flavor and avocado creme!! Super easy and so delicious!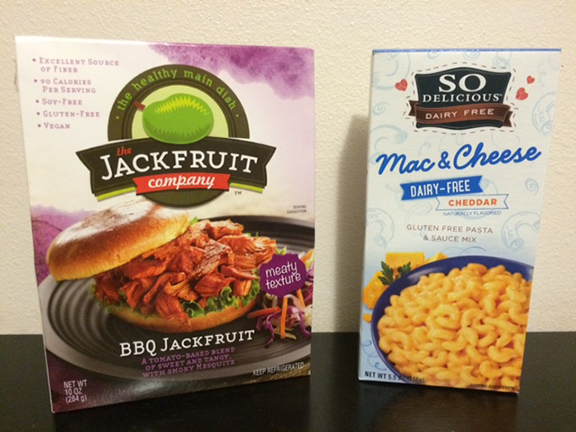 BBQ Flavor!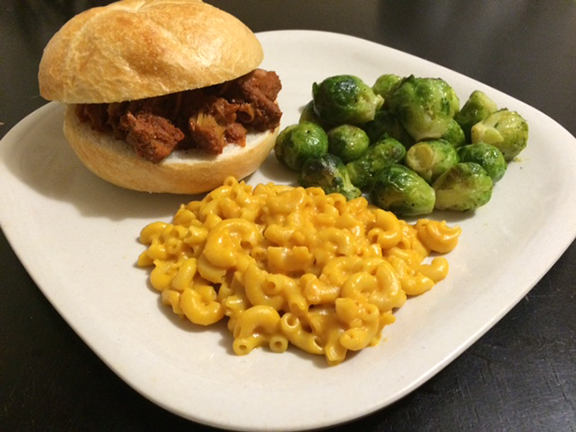 Makes an easy BBQ Sandwich!
I had so much fun working on this post and tasting The Jackfruit Company's yummy products! Every single one of them was delicious and you can make an abundance of dishes with them. You can find some more fun recipes on their website too: http://www.thejackfruitcompany.com/category/recipes/
I've found the product quite regularly at specialty grocery stores in Colorado, the distribution is becoming more widespread too! Which is very exciting news! Here is a super duper simple store locator, bet you can find one close to you: http://www.thejackfruitcompany.com/store-locator/
And now for a giveaway!! Enter for your chance to win 2 coupons for free products. Follow the instructions below to enter. U.S. residents only, please. Contest ends at midnight eastern time on June 8th. Good luck!