Satisfy your craving for a hearty meal with The Beet Burger from Wait, That's Vegan?! by Lisa Dawn Angerame. Served with special sauce, lettuce, pickles and onions, these burgers will turn anyone into a veggie burger lover!
Wait, That's Vegan?!
You may know Lisa Dawn Angerame from her blog Lisa's Project: Vegan I know her from the world of vegan blogging, though we've never met in person. (She doesn't live that far away, though, so maybe that will change in the coming months!) I was super excited when she told me that she was working on a cookbook, and now I'm super excited to be able to share it with you!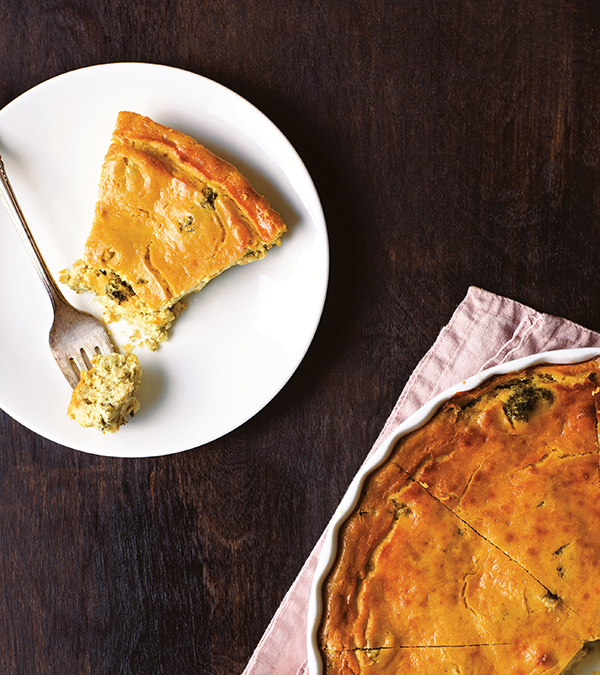 After going vegan, many people find themselves missing their old omnivore favorites. In Wait, That's Vegan?!,Lisa has veganized many of them, so you can satisfy your cravings the meat-free way. Her recipes also make it easier for those who aren't yet vegan to transition to this way of eating, since they're dishes are familiar to them. I mean, who can turn down French Bread French Toast, Fettucini Alfredo, or Chocolate Chip Cookies? You'll also find recipes for such veganized favorites as Carrot Lox, Eggless Egg Salad, The Beet Burger, and Lobster Mushroom Mac 'n Cheese.
These recipes are easy to make using easy-to-find ingredients. They'll take you from breakfast, through lunch and dinner and all the way to dessert. Lisa has included recipes for basics, such as Nut Milk and Unsalted Spreadable Butter, too.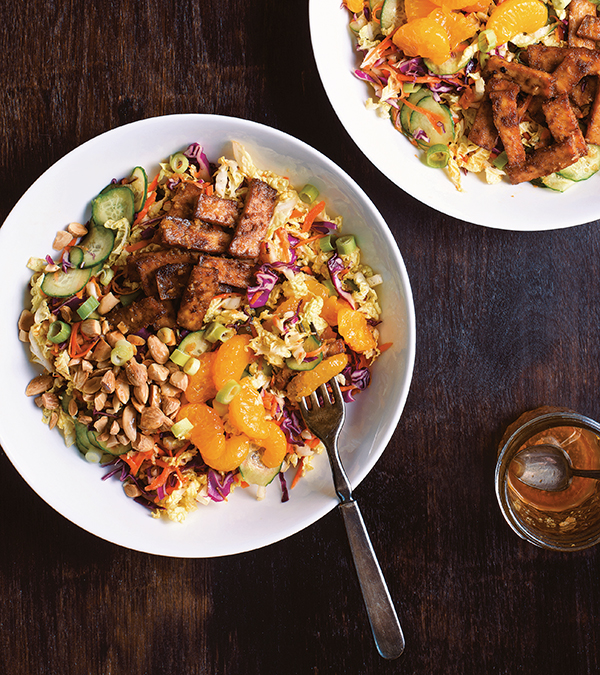 Chapters in Wait, That's Vegan?! Include:
Breakfast and Brunch
Salads and Sandwiches
Main Dishes
Desserts
Basics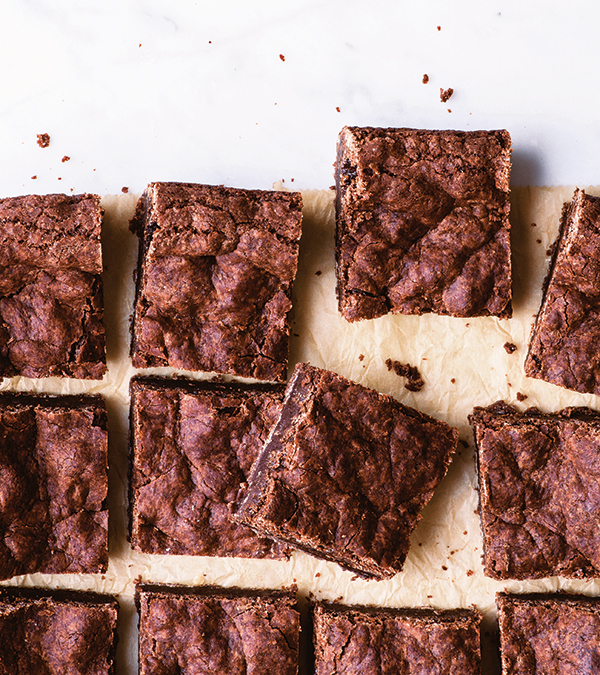 If you're vegan and you find yourself craving your old pre-vegan favorites, or if you're not yet vegan but want to eat healthier versions of your favorite meals, you need Wait, That's Vegan?!.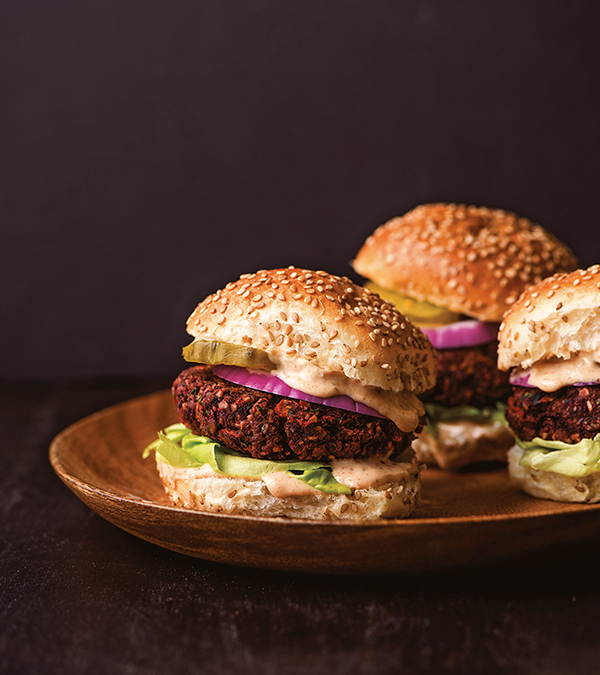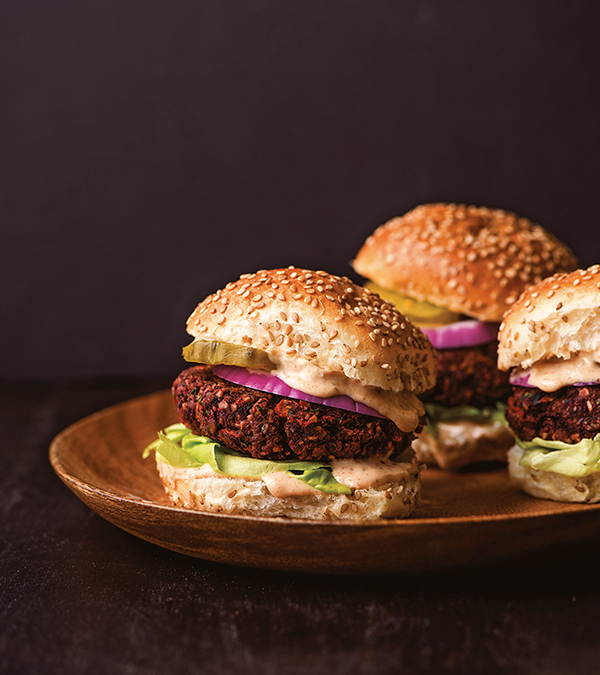 The Beet Burger
No vegan cookbook would be complete without a veggie burger. This is my winning formula. It's all about texture; veggie burgers should be firm like their meaty counterparts, so they don't sploosh out the sides of the bun after one bite. Served with special sauce, lettuce, pickles and onions, these burgers will turn anyone into a veggie burger lover!
Ingredients
1

cup

(124 g) grated zucchini

about 1 regular-sized zucchini

1

tsp

of salt

plus a pinch

1

cup

(110 g) grated carrot

about 2 regular-sized carrots

1

cup

(110 g) grated beets

about 2 regular-sized beets

1

cup

(about 35 g) packed fresh spinach

1

cup

(67 g) packed baby kale

1/2

cup

(25 g) chopped scallions

white and green parts, about 4 regular-sized scallions

1

cup

(117 g) walnuts or pecans

1

cup

(138 g) pumpkin seeds

1

cup

(102 g) quinoa flakes
Special Sauce
1/2

cup

(120 ml) vegan mayo

3

tbsp

(45 g) diced pickles

1

tsp

whole grain mustard

1

tsp

ketchup

1

tsp

apple cider vinegar

1

tsp

coconut sugar

1/2

tsp

garlic powder

1/2

tsp

onion powder

1/2

tsp

paprika
Buns an Toppings
Burger buns

Red onion

Pickles Lettuce
Instructions
To prepare the zucchini, add the zucchini into a fine-mesh strainer over a bowl. Sprinkle with salt and mix around with a fork. Let stand to drain. Use the fork to press the zucchini against the strainer to release as much water as possible. Set aside.

Add the carrots and beets to a bowl. Add the spinach, kale and scallions to the food processor. Process until finely ground. Add the mixture to the grated vegetables. Add the walnuts and pumpkin seeds to the processor and process until finely ground. Add them to the vegetable mixture. Add the zucchini, quinoa flakes and a pinch of salt. Use your hands to mix everything together really well.

Preheat the oven to 350°F (175°C, or gas mark 4). Line a half sheet pan with parchment paper. Using a 1/4-cup (60-mmeasure, scoop out the mixture, forming burgers by really packing the mixture together, and pressing it between your palms. If your hands get sticky, rinse them off in between. Place the burgers onto the sheet pan and bake for 30 minutes, flipping them over at the 15-minute mark.

To make the special sauce, add the mayo, pickles, mustard, ketchup, vinegar, coconut sugar, garlic powder, onion powder and paprika to a small bowl. Mix well. Serve immediately, or store in the refrigerator in a sealed jar for up to 1 week.

To assemble the burgers, toast the buns. Spread the special sauce on both sides. Place a burger on the bottom bun. Layer with onion, pickles and lettuce. Top with the other half of the bun.