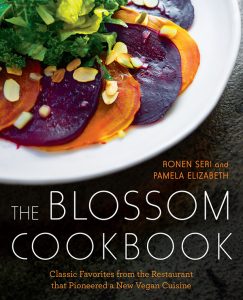 If you're in Manhattan, you're never too far from a Blossom restaurant. There's the original Blossom in Chelsea, Blossom on Columbus, and the ever-growing chain of Blossom Du Jours. The Blossom restaurants serve gourmet-style vegan cuisine in an informal setting, for what I would consider reasonable prices. I've paid similar amounts for food that isn't anywhere as tasty here in New Jersey, and I almost always say "we could have gone into the City and eaten better food at Blossom for that price."
I first discovered Blossom when I was studying to become a health coach at The Institute for Integrative Nutrition in New York City. Classes took place at Lincoln Center. The local restaurants would get mobbed with students and tourists at lunchtime, and many of them weren't too vegan friendly, so my friends and I would all pile into a cab and head to Blossom uptown. Choosing between Caesar salad, the Southern Seitan sandwich, and the raw zucchini pasta was always tough to do. We ate there so often that the waiters started to expect us. One day, we found our favorite eatery completely packed with people, and our favorite server told us that they were suddenly hit with people from a nutrition conference that was in town. Our secret had gotten out somehow, and our fellow students were taking over our favorite spot!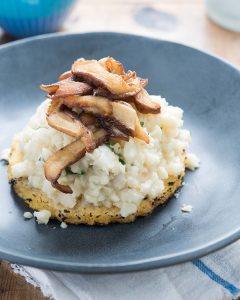 Since then, Blossom has been my go-to restaurant when I'm in New York. I eat there for birthdays, for brunches, and for just-because-I'm-here meals. Because I don't make it into the City as much as I'd like to, when I'm there, I always have a hard time decided on what to order. Should I go with my old favorite the Seitan Piccata, or should I try something different like the Pistachio-Crusted Tofu? One thing is always a given – I need to save room for dessert, because Blossom makes some of the best cakes and pies I've ever tasted.
It never fails that on the train ride back home from New York, I always talk about how much I'd like a Blossom cookbook, so that I could recreate my favorites at home as well as try some of the new dishes. So when I found out that there was a cookbook coming out, I did a little happy dance around my kitchen. Finally, I could have Blossom's food in the suburbs!
The Blossom Cookbook by Ronen Seri and Pamela Elizabeth is chock-full of the eatery's signature dishes, such as Black-Eyed Pea Cakes, Tofu Florentine, and Cauliflower Risotto. Each recipe is more lip-smackingly delicious than the last. Some dishes are quick and easy to make, while others are a little more time consuming, but they're all guaranteed to taste incredible.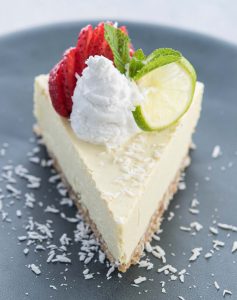 The chapters in The Blossom Cookbook include:
Sauces and Dressings
Appetizers
Side Dishes
Soups
Salads and Sandwiches
Brunch
Entrées
Desserts
I would recommend The Blossom Cookbook to anyone who wants to make delicious gourmet-style food at home. If you're a vegan newbie, the Blossom chefs will help you learn how to make amazing dishes that everyone will love. If you're a vegan veteran you'll definitely want these recipes in your arsenal. And if you're an omnivore who just wants to eat more vegetables, you'll find plenty of recipes to keep you satisfied in The Blossom Cookbook's pages. And for me, I'm so thrilled that I can finally make Blossom's Seitan Piccata at home!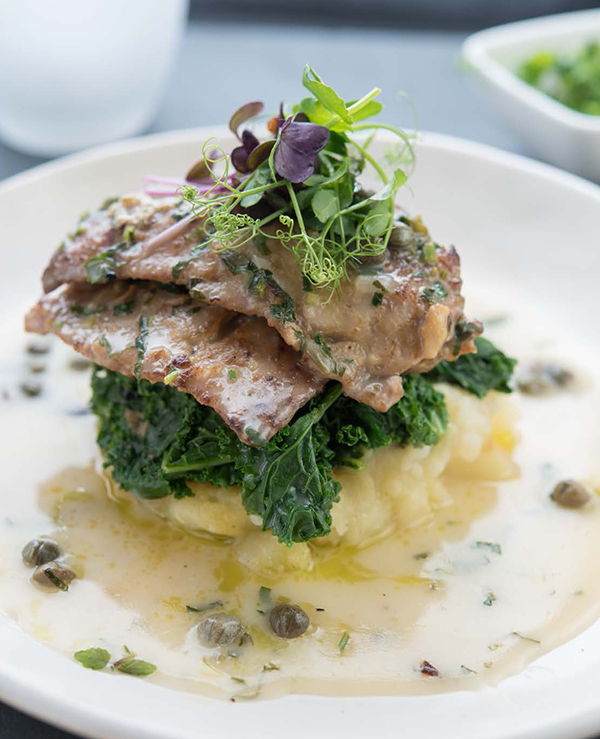 Seitan Piccata
Our most classic; an original Blossom dish that has been my and Pamela's favorite from the start. Our customers agree—however, one in particular who comes to mind is Ted Danson. While he was in New York shooting a show for HBO, he came to Blossom almost daily for it. We serve our piccata with mashed potatoes and sautéed kale for a perfect all-season dish.
Author:
Ronen Seri and Pamela Elizabeth
Ingredients
5 medium potatoes (we use Yukon Gold), peeled
6 tablespoons vegan butter
Salt and black pepper
1½ pounds seitan
1 cup plus 3 tablespoons all-purpose flour
5 tablespoons extra-virgin olive oil
1 tablespoon chopped garlic
2 large bunches kale
¼ cup chopped fresh shallots
¾ cup white wine
¼ cup capers
Juice of 1 lemon
1 tablespoon chopped fresh parsley
Instructions
Bring a large pot of water to boil and add the potatoes. Boil for 10 to 15 minutes, or until soft. Drain the potatoes and mash in a large bowl. Add 4 tablespoons of the vegan butter and season with salt and pepper. Cover and set aside.
Slice the seitan into palm-sized cutlets (you should have 12 cutlets). Put 1 cup of the flour in a medium bowl and dredge the seitan in the flour, making sure to coat it thoroughly. Set aside.
In a large skillet, heat 2 tablespoons of the olive oil over medium-high heat. Add the seitan and sauté until browned and crispy on both sides. Set aside.
Wipe out the skillet and heat 1 tablespoon of the olive oil over medium-high heat. Add the garlic and sauté for 1 to 2 minutes. Add the kale and sauté for 3 to 4 minutes, or until soft. Add a pinch each of salt and pepper and set aside.
In a large sauté pan, heat the remaining 2 tablespoons olive oil over medium-high heat. Add the shallots and sauté for 1 to 2 minutes, then add 2 tablespoons of the flour and stir well. Add the white wine (be careful—it may flame up), the capers, lemon juice, 1 tablespoon salt, 1½ teaspoons pepper, the parsley, the remaining 2 tablespoons vegan butter, and 4 cups water. Mix well and simmer the sauce for 1 to 2 minutes. Add the seitan cutlets to sauce and simmer for about 3 minutes, or until the sauce begins to the thicken.
Notes
Reprinted from
THE BLOSSOM COOKBOOK
by arrangement with Avery Books, a member of Penguin Group (USA) LLC, A Penguin Random House Company. Copyright © 2017, Ronen Seri and Pamela Elizabeth
Photos by Alex Etling.