Hello my lovely readers (new and old).  What we have here is some serious link love and random bits of inspiration. Ya dig?
My recent bits of happiness:
Spring! Oh it's here, its here! I'd imagine this is what heaven feels like.
Reading The Fountainhead. I'm not sure why I have never read this before. I'm going to have to say that it is the greatest love story ever. I haven't gotten immersed in a book like this in a while.
Laying in parks and reading. Pure bliss.
People watching at the Saturday Market.
Learning things about myself I never knew existed.
Getting back into shape! (This includes being a clumsy mess in circus class…. but at least I'm there!)
The Willamette River Gorge (AKA: The most beautiful place in the world)
Sleeping in whenever I want and cuddling with Doodles.
What has made you squee with delight lately?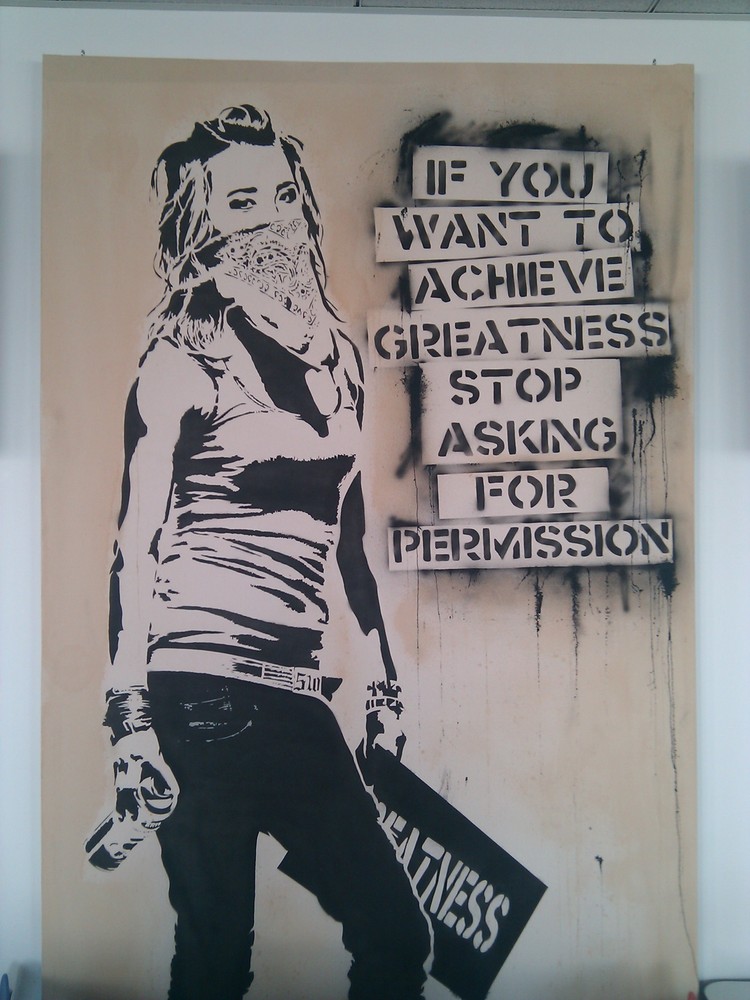 above image by street artist Eddie Colla
On our Fabulous Frontier
Link Party! Some glorious finds…