So far our Creating a Perfect Face Series has covered beauty starting from healthy habits to a base foundation. Now that the canvas is blank perfection lets move on to creating some color through a healthy glow. Bronzers and blushes can be used separately or together to create color and contour on the palest and darkest of faces.  Manicured and filled-in brows can create a defined face that sets the stage for eyes that pop and luscious lips (oo lala).
Here is your guide to creating the illusion of radiant, healthy skin – and accentuating what you've already got!
Bronzer
You can apply bronzer all over your face or just in the spots the sun naturally hits (forehead, nose, chin and cheeks) to create a natural sun-kissed glow. In my experience, bronzer looks best with warmer complexions and my appear a bit contrived on very pale skin.  Apply your bronzer with a large, fluffy brush to ensure proper blending and to reduce streaks.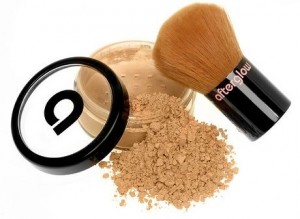 Afterglow Organic Mineral Bronzer somehow achieves a perfect glow on all skin tones.  All of their brushes are vegan too!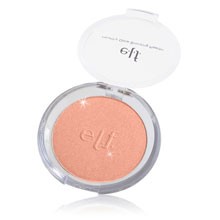 E.L.F. Healthy Glow Bronzing Powder is subtle, goes on smoothly and is super cheap!
Blush
Blush is a great way to achieve a healthy "flushed" look and a life saver for those porcelain skinned maidens (like myself). It is applied to the apples of your cheeks in a sweeping or circular motion. Again, use a big brush for blending. You can also apply blush a  lighter amount on your forehead, nose, and chin create an all-over glow. The color you choose for your blush is vital. You can go from looking like a glowing doll to ascary clown with the wrong color. Fair and rosy skin looks best in pinks and tawny beige blushes. Deep skin tones shimmer in peaches and corals. Dark skin tones glow in plums (for cool skin) and rich bronzes (for warm skin). Olive skin tones are better suited to coppers and warm brown shades.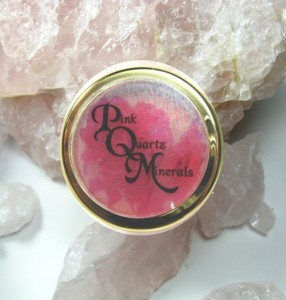 Pink Quartz Minerals on Etsy has tons of blush shades, shimmers and bronzers.
Gourmet Body Treats Cream Blush is perfect for those with dry skin. It also lasts forever and blends nicely.
Combos
If you want to save money and time, there are tons of bronzer/blush combos on the market.
Of course – Physicians Formula 2-in-1 Bronzer and Blush comes highly recommended.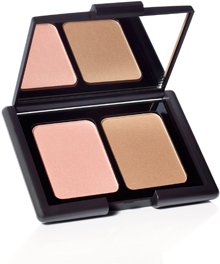 E.L.F. Contouring Blush and Bronzing Powder
Brows
If you wish to shape and fill in your brows on a daily basis (or even just for special occasions) it can do wonders for your face. I could explain the steps in creating the perfect brow, but since seeing is better than visualizing,  I'll let this little lady do it for me:
You don't have to be bothered with buying "eyebrow" specific products to do your brows. Just a matte eyeshadow or eye pencil that matches your brows will do nicely.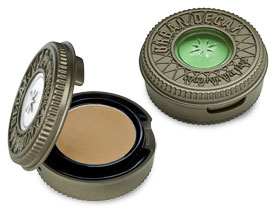 Try Urban Decay's Matte Eyeshadow