If you're not hip to this already – the past few weeks we have been doing a Creating the Perfect Face series. It all started with creating glowing skin with a healthy diet and lifestyle and continued on to foundation and then bronzers and blush.
Now that all of that boring stuff is over – it's time for the fun part! Eyes and lips are what makeup is all about and really gives you an opportunity to unleash your creativity. What I have for you is 3 eye tutorials, lip tips, tons of product recommendations, a list of compassionate cosmetics companies and some awesome tutorial sites. Enjoy!
Natural Eye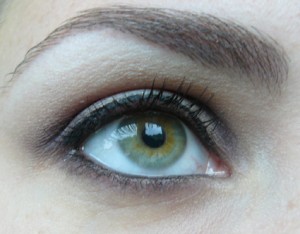 The natural eye is perfect for those days where you don't really feel like wearing makeup, but don't want to look like you totally just rolled out of bed.  Its also good for those low maintenance chicas (myself included) who want a quick and easy look and prefer not to get too done up.
*These steps are done after you lay down your foundation and concealer!
-Take a brown or black eyeliner pencil and run it along your lash line… not above. Use a brush to blend the color in.
– Dust a pale shade all over your eyelid. I like using shimmery pinks or beiges for this. Anything that doesn't require lots of blending will do.
– Curl your lashes and apply mascara as usual.
– If you are looking really sleepy still add a touch of white shadow to the inner corner of your eye and right below your eyebrow arch. Instant brightener!
Viola! All done. These eyes literally take 2 minutes and look really fantastic.
Smokey Eye
I typically don't attempt the smokey eye unless I have a lot of time and patience at my disposal. I typically end up looking like someone punched me in the face. I'll leave this tutorial to one amazing professional: Mishka. She has put a great spin on the smokey eye, and her tutorial is really simple. I would be weary of the M.A.C. product suggestions though. Although M.A.C. does not test on animals, some of their products include animal ingredients. Apparently you need a PHD to decipher their ingredient lists and they have not marked any of their products as vegan, so we are just going to omit them for now. (If anybody has a list of vegan – or non-vegan – M.A.C. products please post in the comments.) Below are some great vegan and toxin-free product suggestions. See Mishka's tutorial!
Urban Decay Eye Shadows in Perversion(black) and Yeyo(white).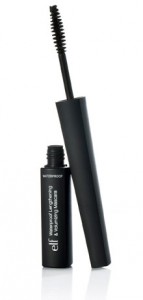 E.L.F Waterproof, Lengthening & Volumizing  Mascara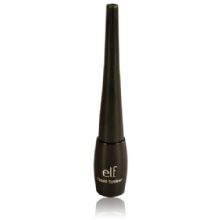 "Sweet & Punchy" Eye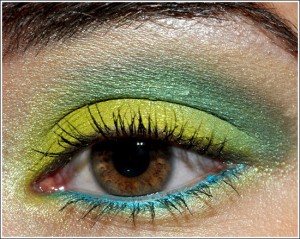 Sweet & punchy eye by Temptalia
I love, love, love bright and shimmery eye makeup. Unfortunately pigments are usually loaded with funky dyes, and lots of carmine!  Below are some cruelty free pigments to go with this tutorial!

Absinthe Loose Shadow by Sugar Pill

Junebug Loose Shadow by Sugar Pill
24/7 Glide on Pencil in Electric by Urban Decay
Lovely Lips
I am totally not a lipstick girl! I'm more of a super shimmery lip-gloss kind of girl, but I have days where I slather some color on my lips and prance around town. They are rare occasions, but always fun. Here are some tips for you lipstick lovers to make sure your color always lasts long and looks fab.
Exfoliate – Make sure you exfoliate your lips with your face. Dry, flaky skin on lips makes lipstick look kind of gross!
Moisturize – when not wearing lipstick always wear a moisturizing lip balm like Pussy Pucker Pots.
Line – not always necessary, but helpful if you want long lasting lips or are using a dark color. Be sure to fill in your lips with liner too.
Lipstick – Applying lipstick with a brush is the best way to blend everything and make your lips look natural.
Gloss – If you choose to you can gloss over your color to plump up your lips. Oh I love glossyness!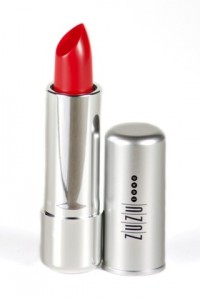 Zuzu Luxe has some great shades that are lead and gluten free!
Lavera Naturkosmetik has some great organic, vegan, lead & toxin free lipsticks – as well as other makeup!
Compassionate Makeup Companies
**Some of these companies may not be 100% vegan but they do not test on animals and their vegan items are clearly labeled.
..and of course tons of Etsy shops!
Tutorial-o-rama!
Here are some great sites that do A+ makeup tutorials on a regular basis.
Kandee Johnson on Youtube (love her so much!)
Miss Chievous on Youtube