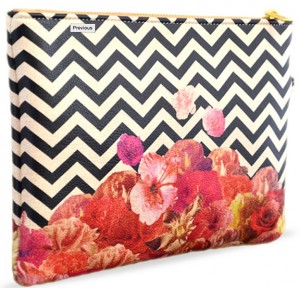 If you're like me, you have a closet full of tote bags. I have totes that were free gifts with the purchase of something (usually magazine subscriptions), totes that were given to me at events, and even a couple totes that I bought when I was out and about and in need of a bag in which to carry my purchases. Most of them are made of stiff cotton canvas or cheap, plastic-like material. I might have used each one once or twice (if I used it at all!) before I stuffed it in the back of the coat closet.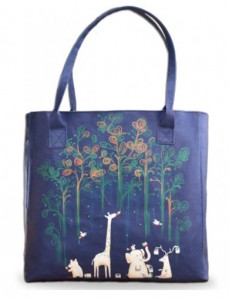 My new Paint the Rainforest tote bag from Create and Case will not be exiled to that closet, as I plan on using it again and again. In fact, I find myself looking for excuses to take it with me whenever I go out! This spacious tote has room for everything I could want to take with me, along with two small inner pockets making it easy to store my cell phone without loosing it amongst my stuff at the bottom of the bag. The outside of the bag features super cute artwork crated by artist Radiomode, which is printed on high quality vegan leather. It's perfect for carrying everything you need for a weekend at the beach or a day in the city.
Create and Case are the makers of vegan bags and device cases (such as iPhones and laptops). All of their products are hand made using 100% cruelty-free and animal-friendly vegan leather. Animals are at the heart of their designs, and protecting them is important. They are also conscience about being eco-friendly, so they aim to use the most durable and eco friendly leather alternatives on the market.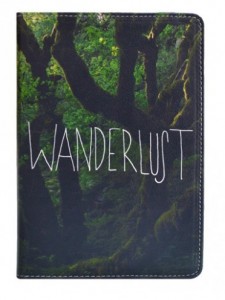 All of the Create and Case products feature artwork from some of the world's most progressive illustrators and designers. They value and respect all of the wonderfully talented artists they work with, so they ensure a percentage of every sale goes directly to the creator of the design. I love all of the artwork featured on Create and Case's products, and I find it impossible to pick a favorite.
Create and Case's product line ranges from totes and clutch bags to smart phone and tablet cases. Be warned when carrying a Create and Case product – someone is sure to stop you and ask where you bought it! Create and Case is located in England, however they happily ship to the US, where most of their customers are located.

We have a Create and Case tote bag for one lucky Chic Vegan reader! Follow the instructions below to enter. The winner will get to choose one of Create and Case's four tote bag designs. Contest ends at midnight on August 19th. Good luck!