My favorite race of the year is coming up, Portland's Tofurky Trot. This 5K, put on by Northwest VEG and sponsored by Tofurky, has become a tradition for many residents of this town known as a vegan paradise. It's is fun a veg alternative to the country's depressing glut of Thanksgiving Day Turkey Trots which celebrate carcass eating.
Despite this being their crazy-busy time of year, Erin Ransom, Tofurky's VP of marketing, talked with Chic Vegan about this family-friendly race. Perhaps this interview will inspire Chic Vegan readers to start a Turkey Trot in their community next year.
So here goes, with Erin Ransom as the voice of America's favorite alterna-turkey:
Chic Vegan:  How did the Tofurky Trots first start?
Tofurky:  The Tofurky Trots were first started by Seth Tibbott, our founder, to provide an alternative to the traditional Thanksgiving Day "Turkey Trots." The first one was hosted in 2013 and continues to grow over the years.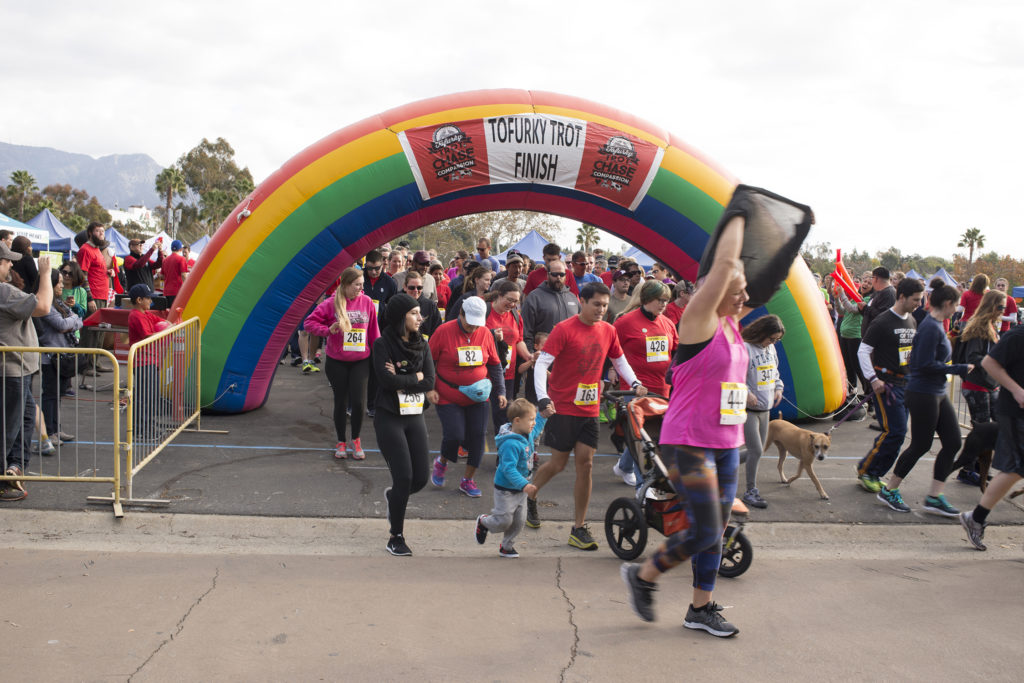 Chic Vegan:  How many have there been so far, and where?
Tofurky:  Currently there are just two trots, in Portland and at Griffith Park, near Los Angeles. We've hosted trots all over the nation in years past, in places like New York and Florida. We've also offered the option for folks to host their own Tofurky Trots in years past and to that end, we can't give a specific number of trots that have taken place. Ultimately we decided to narrow down our vision for the trots and become sponsors of our two largest events, so that we could leave the race logistics to experts on the ground in those cities.
Chic Vegan:  What feedback have you received about these races?
Tofurky:  I think people find them really, fun. There are costumes and great brand partners that make the event really enjoyable. They're low-key from a physical participation standpoint, and people can bring well-behaved dogs.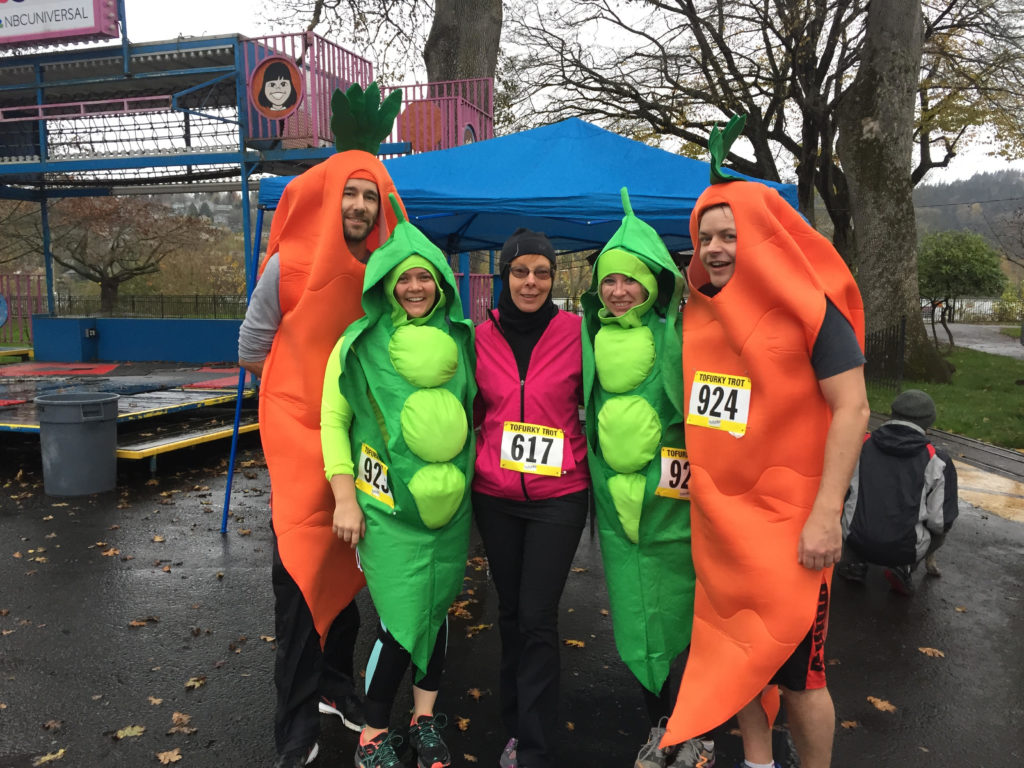 Chic Vegan:  Can you tell me a little bit about the animal groups that have benefited from trots?
Sure. The event partners that run the trots get to decide upon where the proceeds land. Oftentimes they choose local animal sanctuaries to share in the profits, or the leadership advocacy groups NW VEG and Factory Farming Awareness Coalition use some of the money to elevate their core programs.
Chic Vegan:  What should people do if they want to start a Tofurky Trot in their community?
We love this idea, although the best way at this point is to self-organize. While we don't sponsor or sell trot t-shirts outside of the PDX/LA events – we'd definitely love to see some hand-made costumes on the run, Thanksgiving morning in support of animal welfare and environment.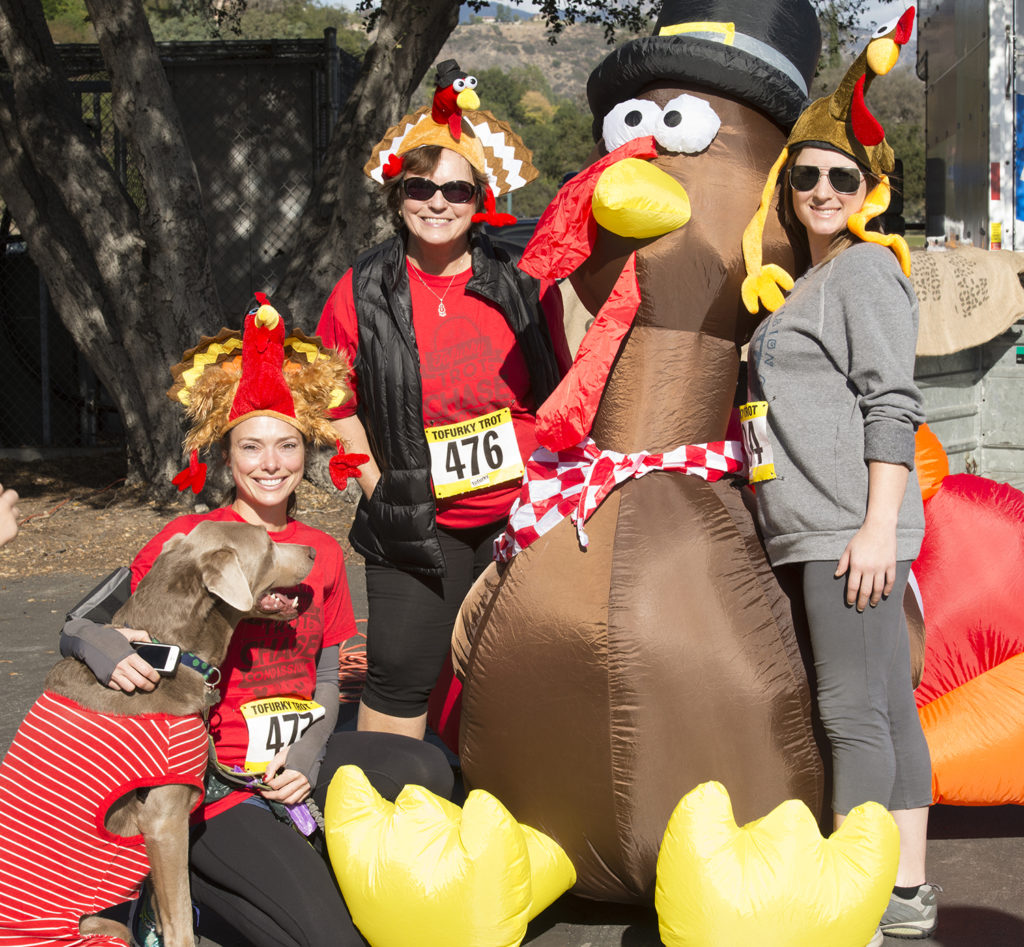 Chic Vegan:  What else should readers know about Tofurky or the trots?
Tofurky will have a branded tent at each event, serving delicious treats. And this year in Portland we'll be giving away a couple Limited Edition Ugly Christmas Sweaters to winners of each trot division. You can see a preview of the sweaters here.