There's nothing like the feeling of fueling yourself with nutrient-dense, plant-based, whole foods. But, let's face it: every now and then we all probably crave some convenience food. And some of us even crave the nostalgic tastes of our favorite meaty dishes from our pregan days.
I'm all about bright and colorful salads, homemade bean burgers, and pure and simple hummus. Giant green smoothies have been my favorite breakfast for the better part of a year. This year I joined a CSA and have been loving the fresh, local, and organic produce in my weekly share. And then there are times I need me some prepackaged tempeh bacon or a quick, microwavable veggie burger.
Here are my favorite convenient, go-to vegan meats that satisfy each and every time: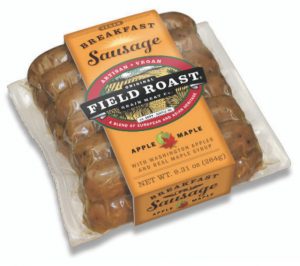 Field Roast Apple Maple Breakfast Sausages
Lazy weekend brunches do not feel complete without these delicious morsels. I was never a sausage fan in my omnivorous days, but there is something about these sweet and savory links that is pure heaven (perhaps it's the fact they are cruelty free!). I enjoy these bad boys as a side to a big tofu scramble.
Lightlife Smokey Tempeh Strips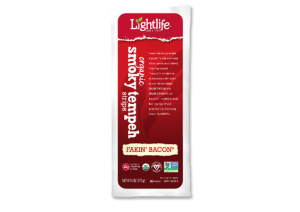 My longstanding love affair with tempeh bacon began the first time I tried these smokey, savory strips. Whether stuffed into a BLT, chopped into a tofu omelette, or crumbled on a salad, the spot-on flavor cannot be beat. Any time I try and replicate these at home it always falls short. These strips take the cake.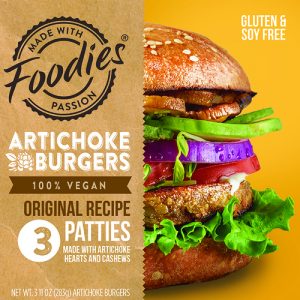 Five Star Foodies Artichoke Burgers
Just recently these locally-made patties have made it into a wider market, so more people can enjoy them. These are the only veggie burgers that have excitedly ended up in my shopping cart in multiples of 3, accompanied by a squeal of joy, because they are that good. A slather of vegan mayo, sprinkling of vegan mozzarella, and a crunchy leaf of romaine are all these babies need to reach peak perfection.
Gardein Chipotle Lime Crispy Fingers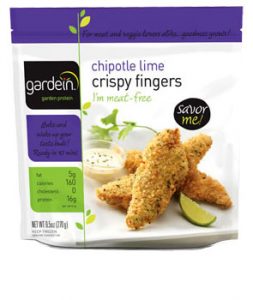 Food nostalgia soars whenever these crispy strips are on the menu. With an added, sophisticated kick of chipotle lime flavor, the perfectly breaded vegan chick'n is the definition of comfort food. Dip them into a chipotle mayo or garlic aioli and let your taste buds revel.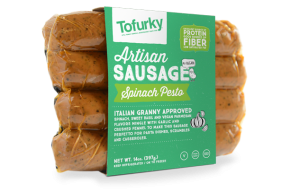 Tofurky Spinach Pesto Sausages
Tofurky's recent rebranding has brought with it plenty of new and exciting products to try. These spinach pesto sausages made me re-examine the ingredient list upon the first bite. Even though I have faith in the company's plant-based mission, I was overwhelmed by just how cheesy they taste! These are absolutely perfect for throwing into pasta with red sauce.
What are your favorite, go-to vegan meats?
Reposted with permission from The Offbeat Herbivore. Image via Pexels.