This guide to glowing gorgeousness is brought to you by the lovely Miss Ciara from animalfriendly.me. You should probably take this opportunity to go vote for her beautiful face over at PETA's Sexiest Vegetarian Next Door contest. She deserves it!
—-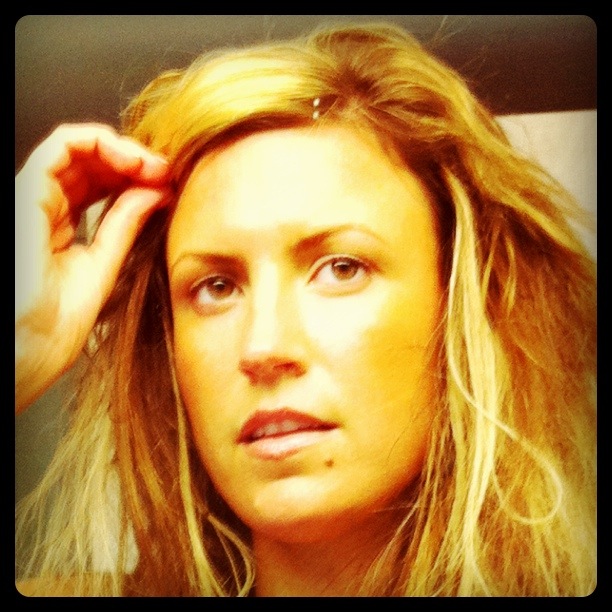 With Summer just around the corner, it's almost time to start hitting the beach. But not all of us have the luxury of living on the coast. The good news is that we can all look like beach babes with the right skin and hair regimen, in less than 15 minutes. Here are a few cruelty-free tips to get you sunkissed in no time:
Preparation
The first step to getting your best glow is exfoliation. Something like Clickr Daily Dermabrasion Wash is great for this, because it's light enough to use daily, but does a fantastic job of eliminating dead skin and also fights acne. After you wash, use a light mask or peel to smooth out texture and color. Caudalie VINOPERFECT Radiance Revealing Mask is one that can be used up to 3 times per week, and does an amazing job of minimizing pores and smoothing skin. This step can take up to 10 minutes, so skip it if you're in a hurry.
Skincare
The most important piece of your summer beauty regimen is choosing the right self tanner. Most are not cruelty-free and many will turn you orange if overdone. I love Caudalie Teint Devine because it's a gradual self-tanner, and of course, vegan. My trick is to apply it twice a day until I achieve the desired color, and then reapply once every other day moving forward. The bottle is small, but a little goes a long way. I have to tell you, the scent is a little bit overwhelming, but it disappears in a few seconds. Once you've applied your self-tanner, wait about 5 minutes to make sure it's completely absorbed, then move on to moisture. For this look, I prefer Josie Maran Bronzing Argan Oil
. At this point, you might be wondering how many layers of bronze you can possibly handle. The great thing about this oil is that it's not actually a bronzer. It just warms up your complexion and brings out the right tones. It can also be used on your nails, hair, and skin with the same effect.  Once you've applied your moisture, it's time to move on to makeup.
Makeup
I use the term makeup very lightly when it comes to this look. One of the great things about a summer beach glow is that it really doesn't require any makeup at all. However, a little bit of concealer, highlighter, and lip gloss can serve as excellent finishing touches. Find a soft concealer, like Urban Decay 24/7 Concealer Pencil and brush it on the end of your fingertip. Use sparingly, because this is all you'll be using for your entire face. Lightly tap over your undereye area if you have dark circles, the inside of your upper eyelid along your nose, and above and around your mouth. Continue tapping until all of the concealer is blended. This part should be done immediately after moisture for optimal blending. Next, take the highlighter of your choice, and apply a tiny dot on the very top of your cheekbones, on the outer corner of your eyes. Finally, take a sheer pink or purple toned lip gloss, and smudge it on the top and bottom of your lips, going slightly outside of your natural lip line.
Voila. You are glowing.
Hair
If you want to go one step further, it's easy to achieve a beach blown hairstyle with your hairdryer and a few cruelty free styling products. For best results, begin the process when hair is still very damp. Before blow drying, separate hair into sections and apply Pureology Pure Volume Thickening Mist. Blow dry in sections, using a round brush and drying from underneath, starting at the roots. When each section is about 80% dry, move on to the next. When you're done, lean forward slightly and point your hairdryer directly up at your hair, about 3 inches away from your head. For even more control, scrunch with Pureology Silk Bodifier Mousse when your hair is completely dry.
Got tips on how you achieve your personal glow? We'd love to hear them.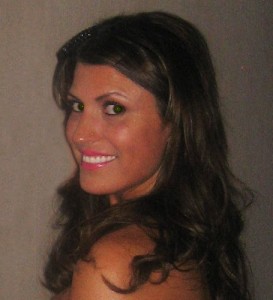 Tech geek by day and vegan fashionista by night, this Bay Area native and 20-year vegetarian made the commitment in 2009 to eliminate all animal-derived materials from her wardrobe, but couldn't find high-fashion animal friendly designers. Realizing there were probably many others in the same predicament, Ciara set out on a mission to prove that one could be ethical, fashionable, and fabulous at the same time and founded the vegan fashion blog Animalfriendly.me. Through her research, she discovered not only dozens of amazing animal friendly designers and retailers, but also the horrors of factory farming, and decided to take it a step further, becoming vegan in Summer 2009. Ciara currently lives in San Francisco with her three kitties, continues to write for Animal Friendly Shopping, and designs software for a high-tech corporation.