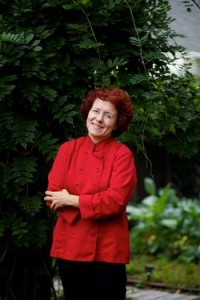 Robin Asbell has been immersed in whole, real foods cooking for most of her life, and has made a vocation of crafting delicious, healthy recipes and writing about it.
She has been cooking and creating recipes in the natural foods business since the mid 80's. What began as a side job in college turned out to be a lifelong career, when she realized that her true passion lay in helping people discover healthy, organic food. After baking and cooking with whole foods in restaurants, delis and co-ops for many years, she started working as a private chef in the mid-90's, creating fabulous food for fabulous people.
Robin has seven cookbooks under her belt, including Big Vegan, Sweet and Easy Vegan, and Juice It!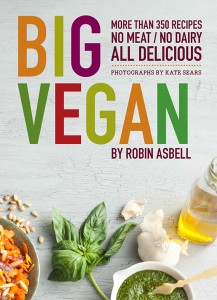 Chic Vegan: Tell me a little bit about your cookbook Big Vegan: More than 350 Recipes No Meat/No Dairy All Delicious and what motivated you to write it.
Robin Asbell: Big Vegan is big. It was the culmination of years of cooking vegan in the deli where I worked, for private chef clients, and teaching classes on vegan cooking, so it has sections on everything from breakfasts to desserts, sauces to grilling. I was seeing the tide move, for the first time in a long time, toward more people eating vegan. I really try to tempt the omnivores to eat vegan just a little, then a little more. I was making the dishes for clients who ate meat, and trying to woo them into filling up on plants, more and more. Because not everyone decides to commit, but we can do so much for the planet, for the animals, if we can get those millions of people to swerve a little more toward vegan every day.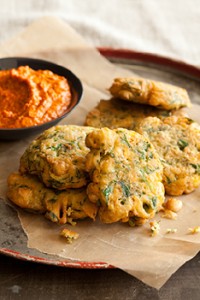 CV: Do you have any favorite recipes in the book?
RA: That's a tough one. The Spanish Chickpea Fritters with Romesco Sauce always go over well, and the Squash Quesadillas with Cranberry Salsa, too. There's a recipe in there for a Moroccan Chickpea B'Stilla that I love, too.
CV:What inspires you to create a new recipe?
RA: I'm immersed in the food world, writing articles, teaching to the public, and cooking for people in their homes, so I just trip over ideas all the time. I'm really into investigating the flavors and foodways of other cultures, and I am sure it shows. I skip around borrowing seasoning and cooking tricks and making them work in foods that people can enjoy.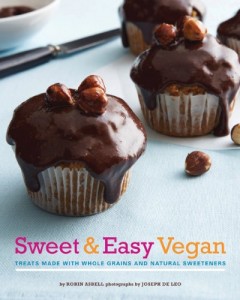 CV: You also wrote Sweet and Easy Vegan: Treats Made with Whole Grains and Natural Sweeteners. Was it difficult to veganize recipes for baked goods?
RA: I'd say that the hardest thing in that book was doing all three things: making it vegan, making it whole grain, and not using refined sweeteners. It's really pretty easy to make a cupcake with vegan sugar and margarine, and trickier with liquid sweetener and oil.
CV: What is your favorite natural sweetener to bake with?
RA: I'm completely in love with Palm Sugar, the paste form from the jar. I love the taste, and it's really high in minerals for a sweetener.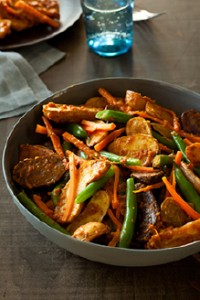 CV: Do you have a favorite dessert?
RA: Pie.
CV: What dishes would you serve to die-hard carnivores to prove to them how delicious and satisfying vegan food can be?
RA: Since I do this all the time, I definitely have to get a feel for their tastes first- some might go for a chili, some for a Veggie-Edamame Potpie. If they love Indian food, a whole spread of dal, Cauliflower Puffs, Cilantro Mint Chutney, Indian Masala Brown Rice with Tomatoes, Curry Roasted New Potatoes with Date Nut Chutney, and Vegan Saag Paneer would be a good go-to.
CV: What's your favorite vegan indulgence?
RA: Tofu Chocolate Pudding. Or my Avocado Lime Sorbet.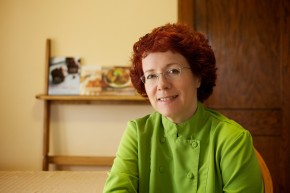 CV: What vegan product could you not live without?
RA: We go through gallons of Soymilk at my house.
CV: In your wildest dreams what will your life look like in 5 years?
RA: Pretty much the same, I like my life.
Food photos from Big Vegan by Kate Sears.