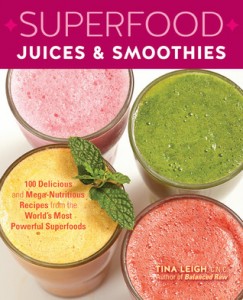 I'm sure you've heard of foods such as camu cumu, yacon, and lucuma, and maybe you've even seen them in Whole Foods or your local health foods, and wondered what exactly they are and what to do with them. In Superfood Juices and Smoothies, author Tina Leigh explains what these foods are, what their health benefits are and how to use them.
So what makes a food a so super? According to Tina, it has to do with the food's nutrient density and pH balance. Most of the foods that we consider to be superfoods also have ancient origins and were used by our ancestors for medicinal purposes. Many of them are also hearty and resilient and can withstand harsh elements, making them easy to grow and store.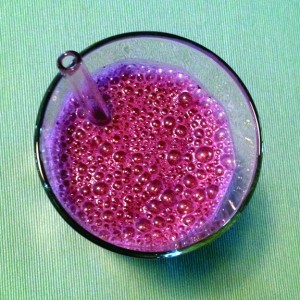 Superfood Juices and Smoothies is divided into chapters by superfood type: there's Super Fruits, which includes goji, camu camu, and cacao (yes, chocolate is a fruit!); Super Seeds and Nuts which includes chia, hemp, and flax; and Super Plants, which includes kale, maca, and wheatgrass. Each food that is spotlighted has its own section, which begins with a description of each food, what its health benefits are, where to find it, and other helpful tidbits of information. There are 5 recipes for juices and smoothies to go with each food, making it easy to add them into your diet.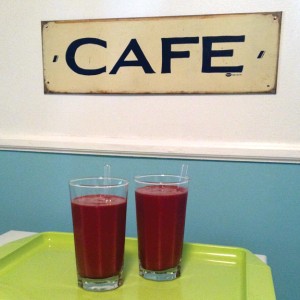 I had been in such a smoothie rut that I stopped making them. My typical morning smoothie was a frozen banana, a big handful of greens, half a bag of frozen fruit, a scoop of protein powder, and almond or hemp milk. They tasted pretty good, but it good pretty boring. The recipes in Superfood Juices and Smoothies are creative and flavorful, and they've gotten me out of my rut, and back to making big smoothies for breakfast and mid-day snacks – some of the recipes even suitable for dessert. (It's too bad the book hasn't made me like cleaning my juicer after making juice!) The smoothies offer a little versatility too – The CB&J smoothie calls for 1 cup of frozen raspberries, but in the headnotes Tina suggests substituting them with strawberries, blackberries, or cherries. Cherries are my favorite summertime fruit, so I used them to make an absolutely delicious cherry-chocolate drink. Another favorite was the Dream Bar Smoothie, which was made with coconut, dates, pecans, and vanilla extract. Yum!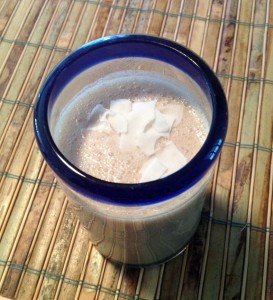 If you're looking for creative recipes for juices and smoothies, want to add more superfoods into your diet, or are just interested in a nutrient boost, Superfood Juices and Smoothies is for you!
We have a copy of Superfood Juices and Smoothies for one lucky winner. Follow the instructions below to enter. Contest ends at midnight eastern time on Sunday, August 17th. U.S. residents only, please. Good luck!