February is all about love, and there are lots of things to love about the newest Vegan Beauty Box from Vegan Cuts! It's chock-full of cruelty-free skin care products.

The Vegan Cuts Vegan Beauty Box
It's that time of the month again – beauty box time! If you've been reading Chic Vegan for a while, you will already know all about the Vegan Cuts Vegan Beauty Box. But if you're a new reader, or new to veganism, let me give you the deets.
The Vegan Cuts Beauty Box is a subscription service that delivers a box of cruelty-free beauty products to your door every month. The products are usually sample sized, but there are times when you'll receive full-sized products too (as was the case with most of this month's products). It's a great way to discover new brands and sample products without spending a lot of money. It's also perfect for new vegans who are just learning about cruelty-free brands.
The February box was full of cruelty-free products to pamper and protect. Let's dig in!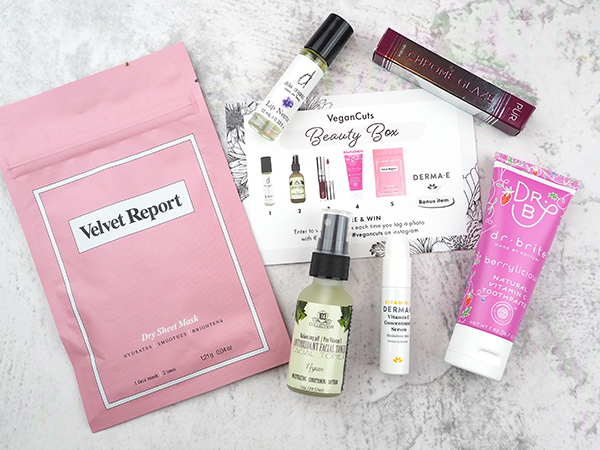 The February Vegan Beauty Box Contained: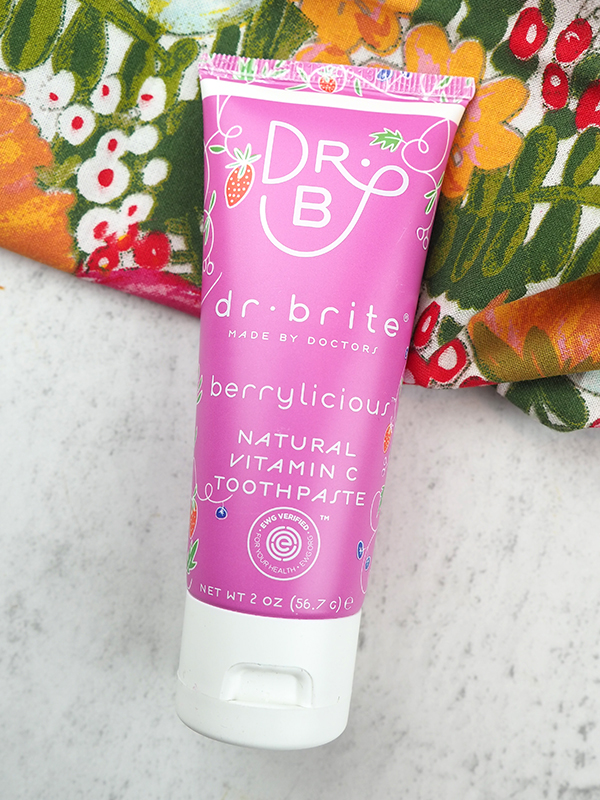 Dr. Bright Berrylicious Toothpaste– $6 value
I've always used minty toothpastes, so brushing with a berry-flavored paste was a little strange at first. This toothpaste is formulated with all-natural ingredients including organic aloe, organic coconut oil, strawberry extract, and neem. It also contains vitamin C, which helps promote healthy gums. Since it doesn't contain sodium laurel sulfate, it doesn't foam up the way other toothpastes do. But that's a good thing, though – it means it's safe to swallow. It's verified by the Environmental Working Group, which means it's safe for both humans and the environment.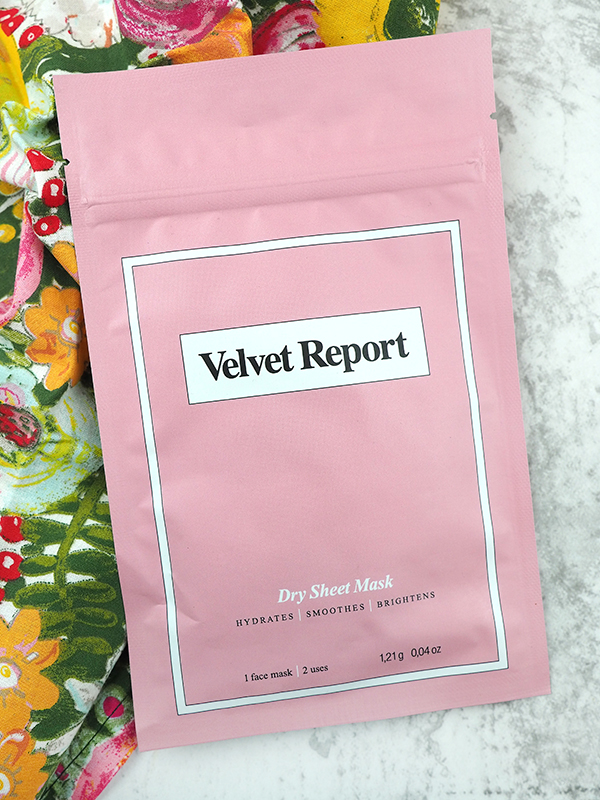 Velvet Report Dry Sheet Mask– $16 value
I've used sheet masks in the past, but this is my first time trying a dry one. This mask is made with highly concentrated plant-based ingredients and a stretchy fabric. The water-free formula allows for infusion without evaporation. The ingredients include grapeseed oil, hibiscus extract, and carrot root extract, and it plumps skin while giving it a natural glow. To use, you simply unfold the mask and stretch it over the face, attaching it at the ears. I looked like I was ready to rob a bank while wearing it, but I appreciated the fact that I could walk around the house without fear of it falling off or dripping while wearing it. I love that it comes in a sealable pouch and is reusable, because it means less waste.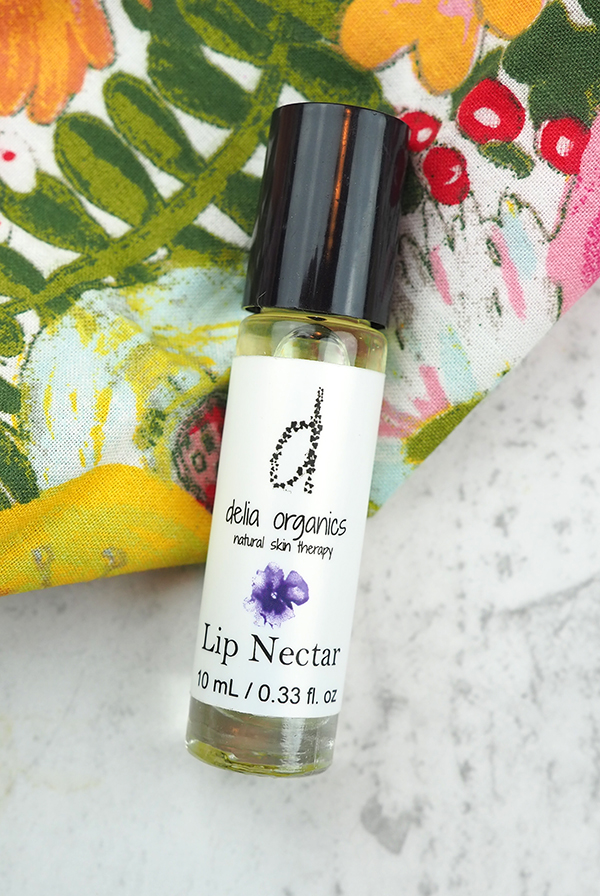 Delia Organics Lip Nectar – $15 value
I'll admit that when I first noticed this product in the beauty box, I thought it was a little weird. Why would lip treatment come in a glass container with a roller ball?I shrugged and gave it a try though. I was instantly taken back to the '80s with memories of flavored Kissing Potion lip gloss. Bubble gum was my favorite! This lip nectar is part gloss, part balm. It glides on smoothly and doesn't have that sticky, waxy feeling that comes with a lot of lip balms. It's made with natural oils along with lavender, orange, and lemon essential oils, so it has a sweet, citrusy scent. My lips have been dry in the cold winter weather, and this nectar has helped to smooth and hydrate them.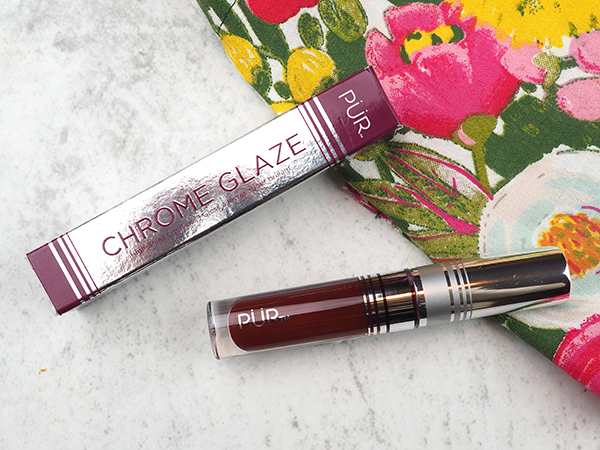 Pür Cosmetics Chrome Glaze – $18 value
Who doesn't love a good lip gloss?! This lightweight gloss has a vivid color and an intense chrome-like shine. It glides on smoothly and stays put without feathering or fading. It can be worn on its own or as a top coat over lipstick. I received the color Rebel, which is a dark plum shade. It's not a color I would normally choose for myself, but I like the way it looks, so I'm keeping it!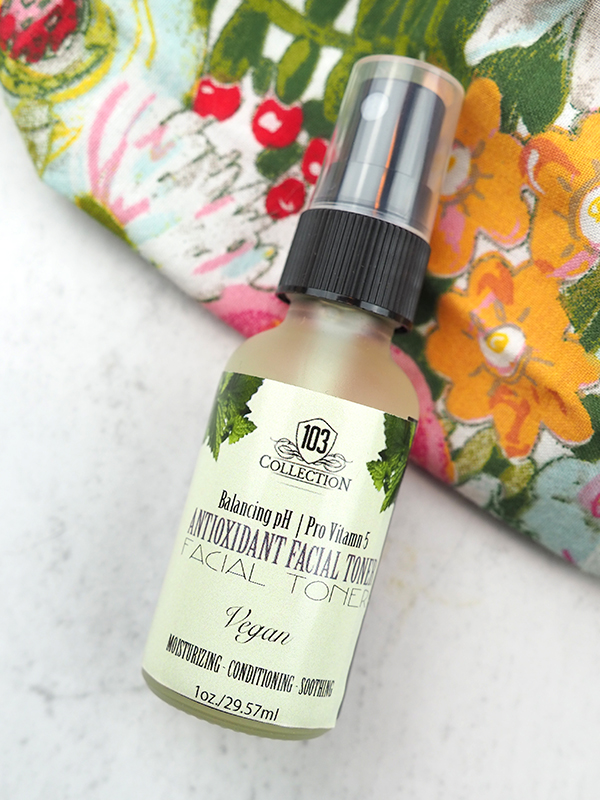 103 Collection Antioxidant Facial Toner – $5 value
Toners are one of those products that I keep telling myself to use and then promptly forget about when it's time to wash my face. I have been using this little bottle from 103 Collection since it arrived, though. It's to be used after cleansing, and it helps to remove dead skin and oils that may have been left behind. It's formulated with aloe leaf juice, willow bark extract, and vitamins to provide moisture and help skin look brighter and healthier. I've noticed that my skin has been softer and smoother since I started using it, too.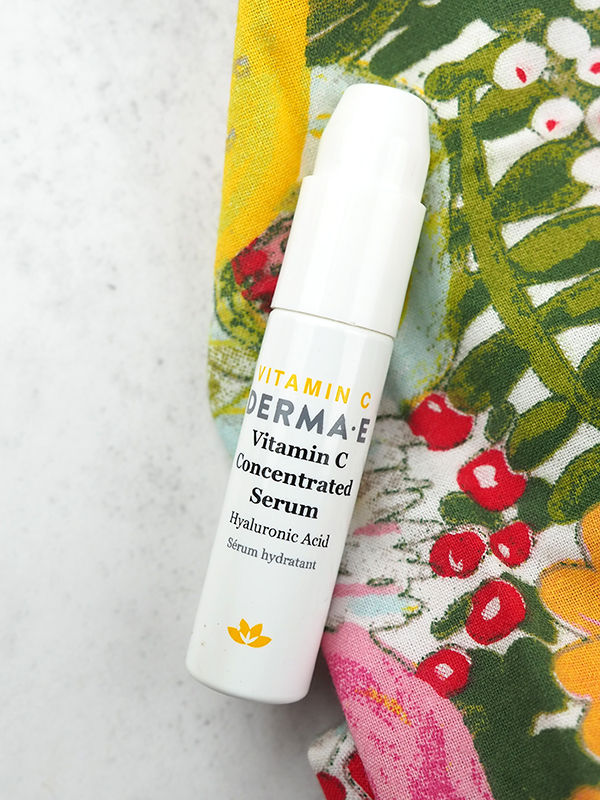 Bonus Item: Derma E Vitamin C Concentrated Serum
I've used this serum from Derma E before, so I was excited to find in this month's Beauty Box. Made with vitamin C, aloe vera, green tea, and other natural ingredients, it helps to brighten skin and boost collagen heath, minimize the look of fine lines, and improve the appearance of an uneven skin tone. I found that a little goes a long way with this freshly-scented skin treatment.
Vegan Cuts Beauty Box subscriptions are available for 3 months, 6 months, or a full year.