As we all know, the world of fashion is dominated by women's fashion and the men often get short changed when it comes to the number of fashionable offerings.  Well fret no further gents, for I have discovered a company that makes fashionable, vegan bags….exclusively for men.  Now of course ladies, you can carry these bags as well, but let's just let the guys have this one, shall we?
Introducing Tokyo Bags, a Japanese based brand that creates beautifully crafted bags that are both stylish and functional.  As one of the first 100% vegan and sustainable – minded men's bags store, Tokyo Bags is focused on the "Cradle to Cradle design"  creating quality, timeless designs with all vegan materials using a transparent and responsible production.   Take a look at some of my favorites below!
The Hanamatsu Oxford Backpack is as functional as it is stylish.   This backpack is lightly padded to protect your iPad or laptop (it easily accommodates a 13″ laptop) and also has a small zip interior pocket where you can safely stash your phone and other valuables.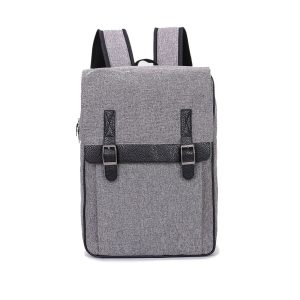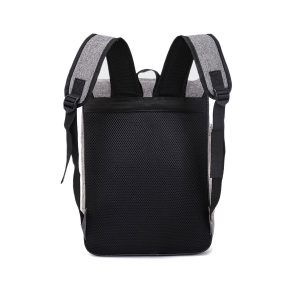 Guys, if you have to carry a briefcase for work, there is no reason that you can't do it in style.  Tokyo Bags has several variations on the traditional briefcase with the Yokohama Briefcase being a particular standout.  Full of compartments and pockets, this sharp looking bag will organize all your tech and business essentials, while ensuring easy access on the go.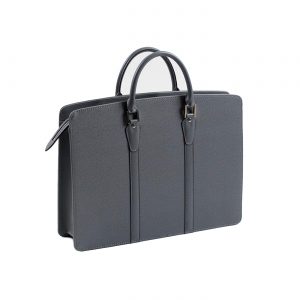 Looking for a hipper version of the traditional briefcase?  Check out the Anjo Rustic Messenger Bag.  Made from luxury vegan leather with classic design that will never go out of style, this bag is roomy without being bulky.  It can accommodate a 15″ laptop, has interior wall pockets for your cell phone and a convenient zipper pocket to safely secure valuables.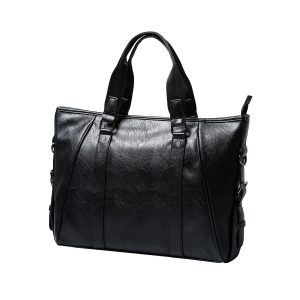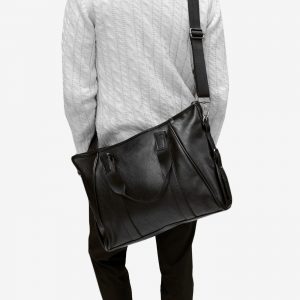 There are several different styles and colors for you to choose from.  Bags can be purchased directly from the Tokyo Bags website and also from Moo Shoes.
Images source and credit for all images: Tokyo Bags