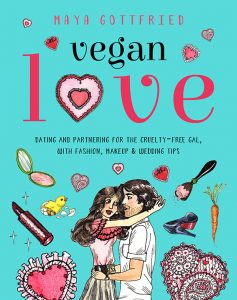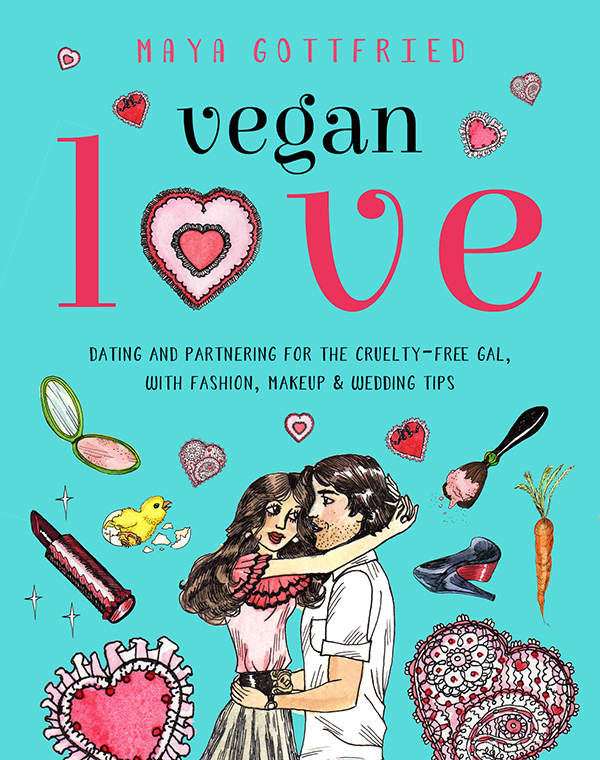 It's no secret that dating can be difficult, but for vegans it's even more so. I've been happily partnered up with another vegan for years, but I remember the dating days before we met, and they were though. Fortunately, Maya Gottfried's new book Vegan Love makes things a little easier. I wish I had this book years ago!
Vegan Love is a dating guide for vegan women. In it, Maya Gottfried offers advice on dating and dealing with non-vegan partners. Being vegan can often alienate others, but Maya shares tips on how to let your date know that you're vegan as well as vegan-friendly ideas for a night on the town. She even includes a handy chart of dos and don'ts for dating as a vegan.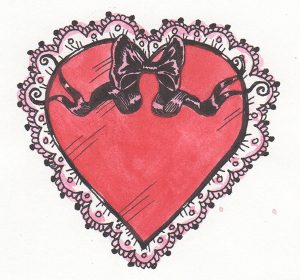 The dilemma of whether or not to date an omnivore is addressed, with arguments for both dating strictly vegan and dating outside the vegan pool. Because it can be difficult to meet other vegans, she includes some tips where to find like-minded people. Sometimes letting your omni date know about you veganism can be a bit daunting, but Maya believes it's important to let him or her know right away (and I agree with her). She also includes a list of movies and books to share with your omnivore partner who might be curious about veganism.
Since getting ready to go out is a big part of dating, Maya discussing vegan fashion and beauty as well, including quick guides to vegan clothing and cosmetics. Professional makeup give their tips on cosmetics, too.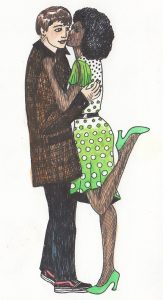 Just in case those dates go well, there are chapters on cohabitating and weddings, too. Tips for living with a partner who isn't vegan and how to plan a vegan wedding are included.
Maya shares her own dating stories throughout the book, and she also speaks to other vegan women, both straight and LGBT, who share theirs. Jane Velez-Mitchell, Colleen Patrick-Goudreau, Jasmin Singer, JL Fields, and many others are included.
If you're a vegan who's out there in the dating scene, Vegan Love is the perfect book for you!