The tiny Midwestern town of Elkhart Lake has a population of only 965, yet is remarkably vegan-friendly. I spent a few days in this tiny resort town an hour north of Milwaukee, and fell in love with the lake and the town's pretty Victorian buildings.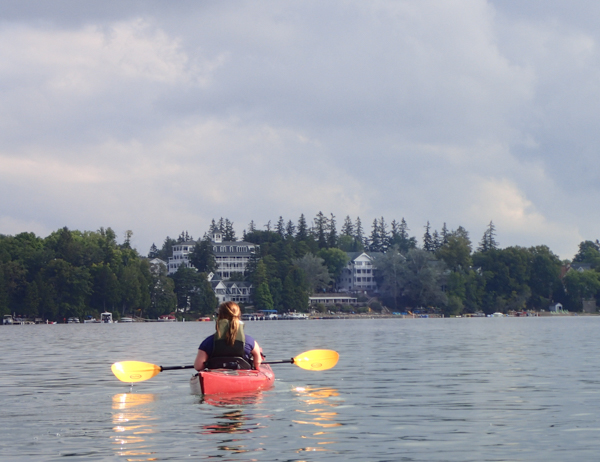 Ostoff Resort
The Osthoff Resort was my home base during my late summer stay. It originally opened in 1886 and remained a popular resort hotel until the 1950s. Then the property operated as a performing arts-themed summer camp for 30 years. In 1995, it reverted to its roots. After a major facelift, it reopened for business as a Victorianish, all-suite hotel.
The Osthoff has two restaurant – Otto's, its casual place, and Lola's on the Lake, a fine dining restaurant. My first night in town, I ate at Otto's. Being far from my gourmet home of Portland, Oregon, I braced myself for iceberg lettuce. But no. Otto's delivered a glorious salad full of fresh and healthy greens. I later learned that much of the Osthoff's produce is grown in its own garden.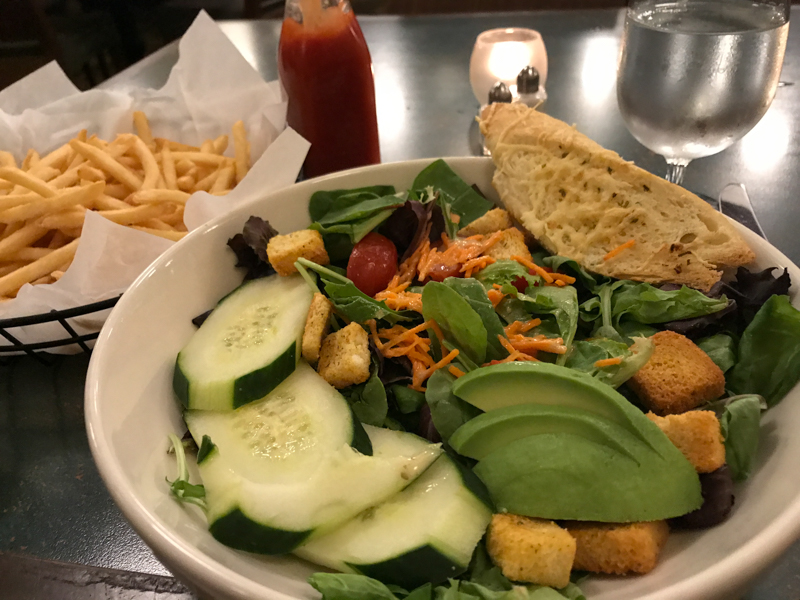 One morning, I joined a small tour of the Osthoff organic gardens, guided by Lola Roeh, the resort's general manager. She explained how back in 2009, she started worrying about feeding her guests GMOs and other possibly icky substances. "We knew we could control this food for our guests," she said, showing us the original patch of ground.
They started with 2,000 square feet of herbs, rhubarb, tomatoes and peppers. Soon they added 300 asparagus plants, then chamomile and lavender to use in their delightful Aspira Spa. The garden grew and grew, until now there are small satellite gardens near the restaurants, herbs outside the resort's cooking school, and even rows of spearmint outside the bar for mojitos.
Mark Roehrig, the grounds manager, is philosophical about organic gardening. Since you can't fight nature unarmed, it involves a lot of acceptance. He remembers one sad morning: "Our four-legged friends came in and nibbled everything down. We came back in after a weekend and all that was left were stalks." Still, plenty of food survives. Their most recent garlic harvest yielded 100 pounds. Last fall they reaped 3,000 pounds of butternut squash.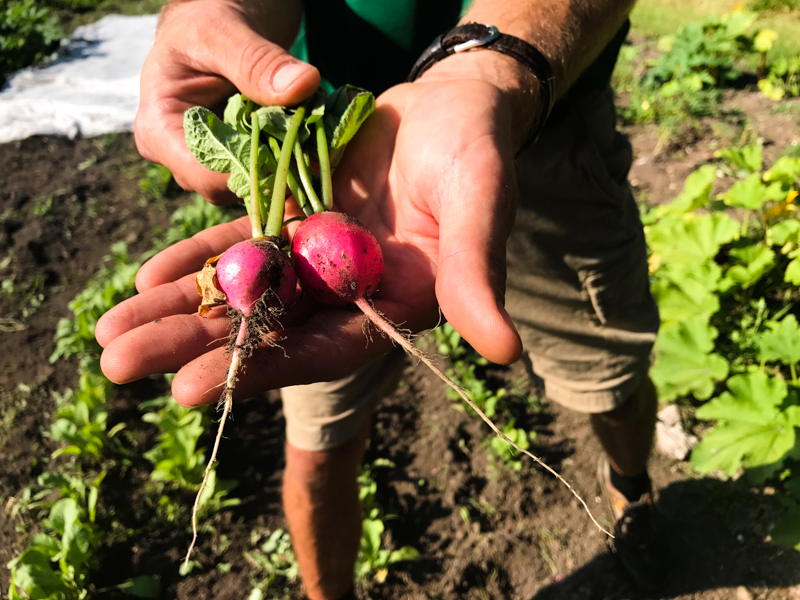 I benefited from this bounty my last night in Elkhart Lake, at Lola on the Lake's farm dinner. The tablescape was so lush with greenery, I expected a squirrel to pop out. We feasted on intricate creations. I sat with the one other vegan at the dinner, and we marveled at the ingenuity of each dish, especially a salad topped with frozen tomato granita.
Other Places for Vegan Meals
With its own organic garden, the Osthoff was impressive. But everywhere I went, I found something vegan to eat, and often something pretty good. A few highlights:
The Victorian Village's Back Porch Bistro made me an excellent Portobello sandwich with the best sautéed spinach I've had in a long while. They're also a good spot for beach recreation. On their private beach, I rented a stand up paddle board, and had a lovely afternoon paddling around the lake.
The Stop-Inn Tavern at Siebkens Resort offers a couple of hearty vegan appetizers. I got the hummus and vegetable plate and some decadently puffy homemade tortilla chips and guacamole.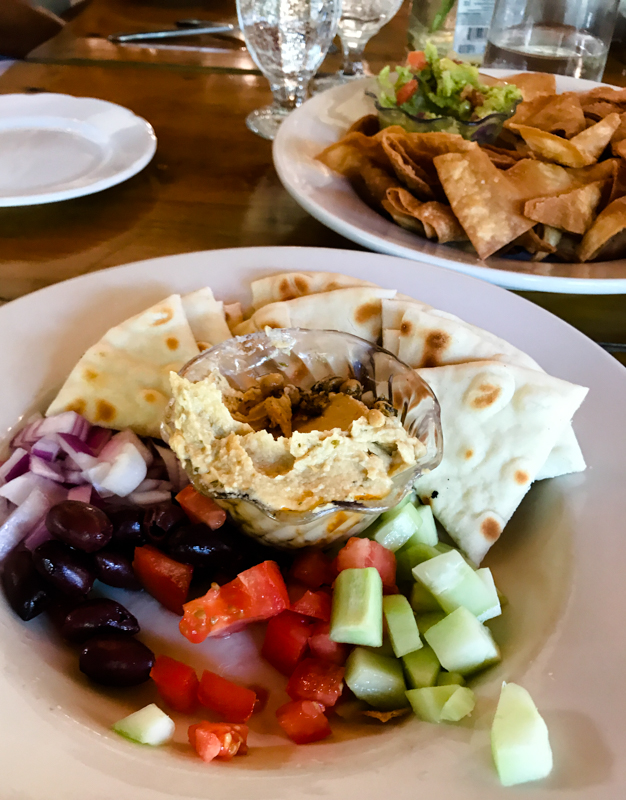 The Paddock Club is a super happening restaurant on Elkhart's main strip. It packs in customers for Tuesday's small plates night. Three or four of the plates were easily converted to vegan, including a veggie coconut curry.
The Quit Qui Oc Golf Club restaurant gamely made me a Portobello quesadilla without cheese. And Off the Rail, a darling train-themed café, brewed a fine soy cappuccino.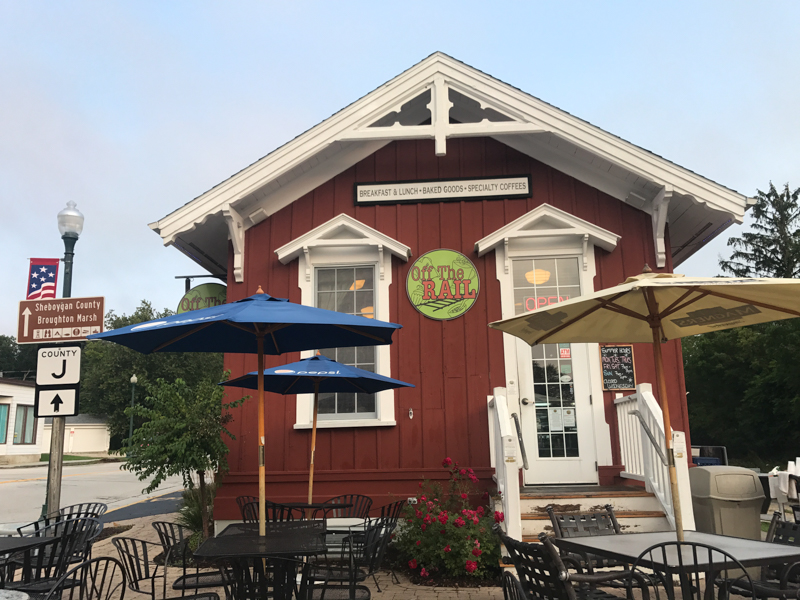 Elkhart Lake is a sweet place to do all sorts of lake activities – kayaking, stand up paddle boarding, swimming, or cruising around on a pontoon boat. And there's plenty of good vegan food to keep you going.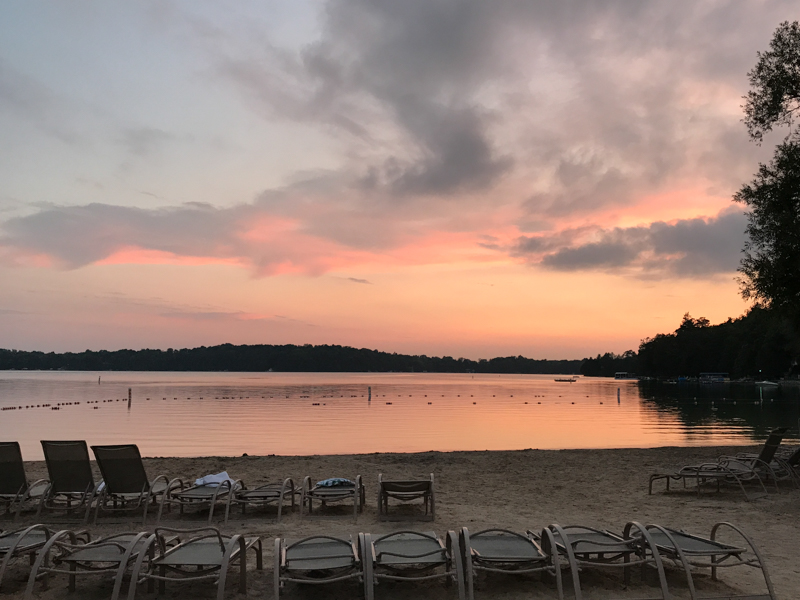 SaveSave