Summer has just begun and the June Petit Vour box arrived at my doorstep! This month has a very clear theme – keeping your skin and hair healthy, bright and protected in the summer heat.
The Petit Vour beauty subscription box is $15/month with free shipping in the US. Each box is packed with 100% cruelty free, vegan and non-toxic products, with typically 1 full size and 3 sample sizes. You take a survey when you first sign up, and they'll use that info to help customize your boxes. There's always an amazing mix of skincare, makeup, body and hair care and this month is no different.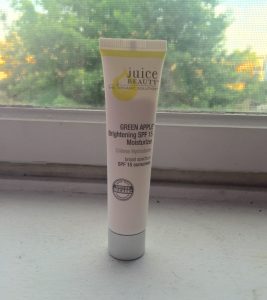 Juice Beauty Green Apple Brightening SPF15 Moisturizer ($18 sample size)
Using a moisturizer with SPF is important, especially this time of year. You should always be wearing some if you step outside – whether it's part of your moisturizer, foundation, or some good ol' sunscreen! Recently I found an SPF30 moisturizer that I've been looooooving, so I was skeptical that this wouldn't live up to my current fave.
Thankfully, it did! One thing to keep in mind is that the sun protection comes from zinc – as a result it has a thicker texture and a bit of a white cast. That may not work for darker skin tones, but was fine with my pale complexion. It did seem to stay a bit shiny, but didn't cause me to break out or be irritated. My current fave is an SPF30, so I'm probably going to stick with that for the time being, but this is a great alternative.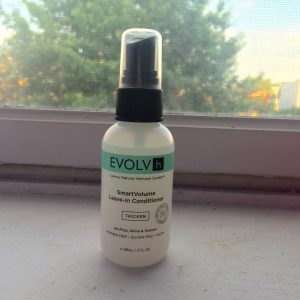 EVOLVh SmartVolume Leave-In Conditioner ($11 deluxe sample size)
In my every day hair care routine I typically don't use leave-in conditioner, but I was really intrigued by the idea that this could provide my hair with some volume. My hair is very fine and tends to lay pretty flat no matter what I do – I wound up really liking this leave-in. It has a very nice smell, but if you dislike fragrance you may not love it.
I didn't notice my hair visibly thicker, but it definitely felt soft, healthy and shiny. The spray went on evenly while I mostly focused on the ends as they're prone to split ends. I'm not sure if this is something I'd purchase for myself, but if I find myself needing a leave-in conditioner this stuff is great.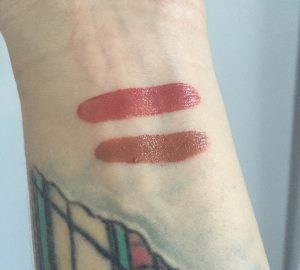 Suntegrity Lip C.P.R. SPF30 ($5 sample size)
Lip care with SPF? Sign me up! It's hard to find a lipstick with SPF even though it's a delicate area that needs SPF protection just as much as the rest of your face. The box came with a little info card about the lipsticks and two small sample pots with the shades Sable Shade and Solar Rose. I'm not sure if everyone got the same shades or if it was a mixture.
These shades are very pretty and wearable. The formula is nice – very creamy, not drying, pigmented. I will say that both of these shades were very natural on me and gave me that "my lips but better" look. They're not transfer proof and come off as much as you'd expect from a traditional lipstick. You'll need to reapply throughout the day. I did not like the little sample brush that came with them, and wound up using my own instead. ¯\_(ツ)_/¯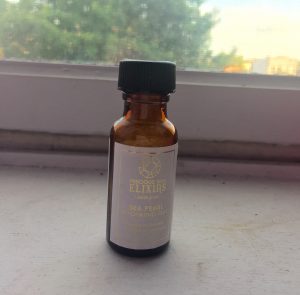 Precious Skin Elixirs Sea Pearl Exfoliating Clay ($4.50 sample size)
I've tried a lot of exfoliators over the years, and I haven't yet found a vegan one I keep going back to. This exfoliating clay was very creamy and not too harsh – I think it would be great even if you have sensitive skin. The scent isn't too strong, and felt really nice overall. I wouldn't say it scrubbed off everything possible, but it definitely feels amazing to apply.
This exfoliator has Vitamin C in to stimulate circulation and brighten. It also has clarifying properties, which is great for my oily and acne-prone skin. The full size is a bit pricey, but I think it would last a while since it's a powder-to-mousse formula.
This month's box including $38.50 worth of product for just $15 – what an amazing deal! My favorite this month would probably be the Juice Beauty Green Apple Brightening SPF15 Moisturizer. It's such a practical item that everyone should have as part of their daily routine.
Do you subscribe to Petit Vour? Share your favorite item in this month's box in the comments!