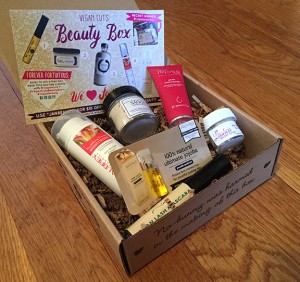 The cold January air can reek havoc on my skin. The wind and frigid temperatures tend dry my complexion out, causing peeling and even breakouts. Fortunately, the January Vegan Cuts Beauty Box has come to my rescue!
The Vegan Cuts Beauty Box is a subscription service that delivers a box of cruelty-free beauty products to your door every month. The products are usually sample sized, but there are times when you'll receive full-sized products too. It's a great way to try products without spending a lot of money, and it's also a wonderful way to discover new brands. I have a sensitive skin, and I used to buy new products only to discover that they didn't work well for me, but not any more! The Vegan Cuts Beauty Box has helped me to find products that I like without spending a lot of cash on something I might have to throw away.
I love that the Beauty Box is always perfectly curated for the season! The January box contained products that I really needed for this time of year.

The January Vegan Cuts Beauty Box Contained: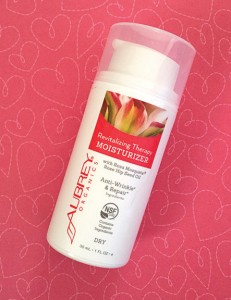 Aubrey Organics Revitalizing Therapy Moisturizer – A little goes a long way with this moisturizer. It's made with natural ingredients and is formulated to revive the skin, improve texture, and reduce the appearance of wrinkles
Earth Lab Cosmetics Vegan Lash Mascara – When I first tried this mascara, I thought the tube was empty, because I didn't see anything on the wand. Then I read the card that came with it and realized that there was mascara in there, I just wasn't using enough of it. This mascara is meant to be light and buildable – it's supposed to be applied in layers, so you can add as much color and thickness to your lashes as you like. Because it's light instead of goopy, you don't need to worry about the layers leaving you looking like Tammy Faye Baker. I like that it washes off easily with soap and water.
Lashea Butter Whips Essential Body Scrub – This freshly-scented scrub is handmade with natural oils to soften and soothe angry winter-ravaged skin.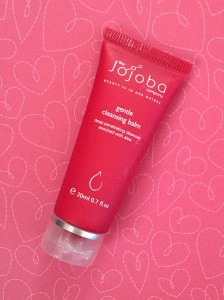 Jojoba Company Youth Potion – This jojoba-based moisturizing oil is rich in vitamins and was developed to smooth the appearance of fine lines and wrinkles while leaving skin looking radiant.
Jojoba Company Gentle Cleansing Balm – This cleanser feels silky-smooth on my skin, and I love its fresh scent! It contains jojoba, alpha hydroxy acids, aloe vera, and Vitamins E and C to cleanse the skin without striping it of natural oils. My sensitive skin loves it!
Wabi-Sabi Botanicals 3-in-1 Facial Cleanser, Mask, and Scrub – This simple powder is made with oats, kaolinite, pink rose petals, and activated bamboo charcoal. It banishes blemishes and brightens the complexion – perfect for use after digging your car out of 2 feet of snow!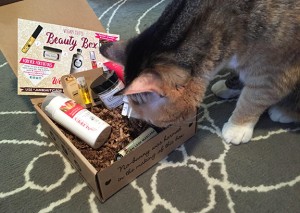 The Beauty Box is available as a monthly subscription, which means that once you sign up, a box of new goodies gets delivered to your door every month. Gift subscriptions are available, and it makes a great Valentine's Day present for your sweetheart!