Vegans venturing to Kingston, Jamaica, will want to find their way to Tehuti's Café. This small eating establishment is pretty, relaxed, and surrounded by a garden.
Tehuti's Café
Proprietor Tehuti Maat started cleaning up his lifestyle at an early age. He wasn't even 20 when his doctor said his blood pressure would keep getting higher and higher, and soon would be as dangerously high as the rest of his family. So he quit eating meat. "Then I transcended to another type of vegetarian, then another, and here I am." Here being a lovely raw vegan café run out of his home in Kingston, Jamaica. An offshoot of his lifestyle and nutrition consulting business, the café has only a few tables. It's not a place to come if you're in a hurry. But if you like fresh, natural food, and want to meet other health-conscious people, don't miss Tehuti's when you visit Kingston.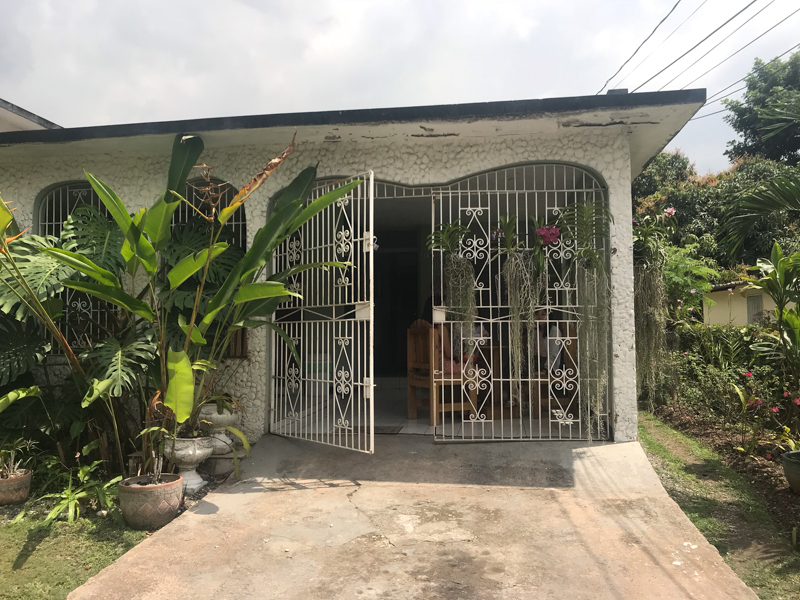 Menu
The day I visited, menu choices were a salad plate, pizza, cheesecake, fresh juices and turmeric dessert balls. I chose salads and cheesecake. Some of my dining companions ordered pizza, so I got to try that, too.
As is the case with raw pizza, you can't really expect it to taste like regular pizza, but it's good in a raw, salady way. Instead of a crisp crust, or even a doughy crust, the raw crust was a mushy mixture of zucchini and walnuts. The marinara sauce combined sundried with fresh tomatoes and herbs from the garden. Cashew cheese, diced tomatoes, peppers, pineapple and olives completed the pizza.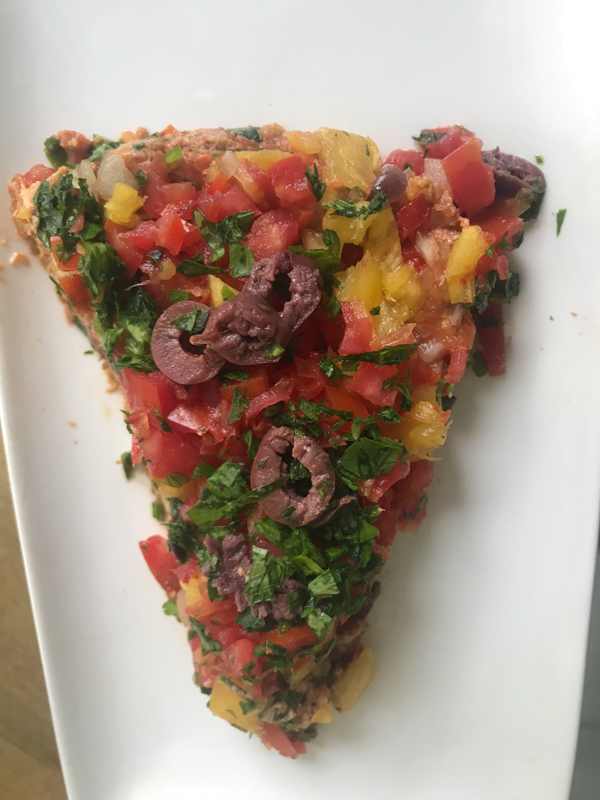 The salad plate included a half dozen different cold salads, including beets, curried coconut, green salad, hummus and plantains. I washed it down with a circulation booster juice, which contained lots of ginger and cayenne.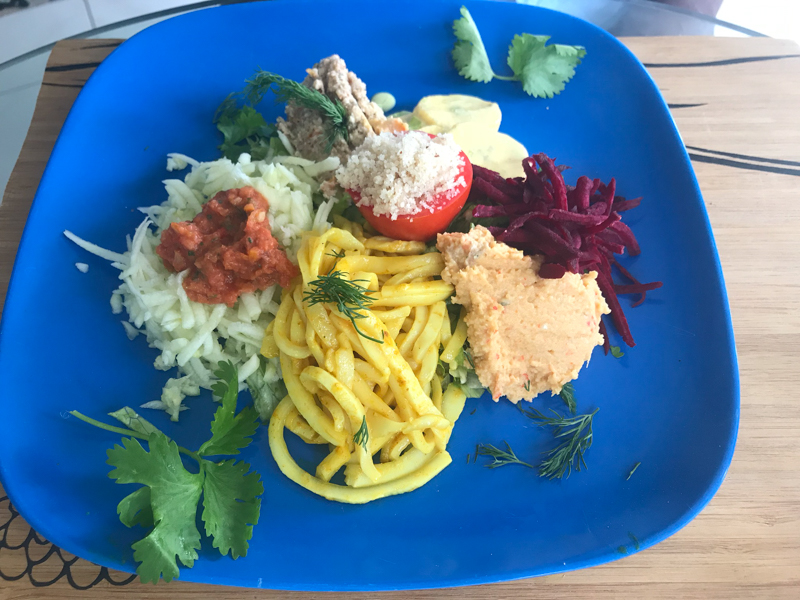 Food as Medicine
"It's great that it turns out tasting okay, but it's really about medicine," Tehuti says. He designs juice and raw food detox programs for people with medical conditions, including cancer, cardiovascular trouble, obesity and diabetes. Tehuti has a reciprocal arrangement with some doctors in Kingston. He sends his clients to doctors when he thinks they need medical attention. They in turn refer patients to Tehuti. "Doctors send me people who aren't into medication."
Tehuti used to write recipes for people, but many said they were too busy to prepare healthful food themselves. When he started juicing for clients, his business immediately grew. Now he offers meal delivery service in addition to running Tehuti's Café.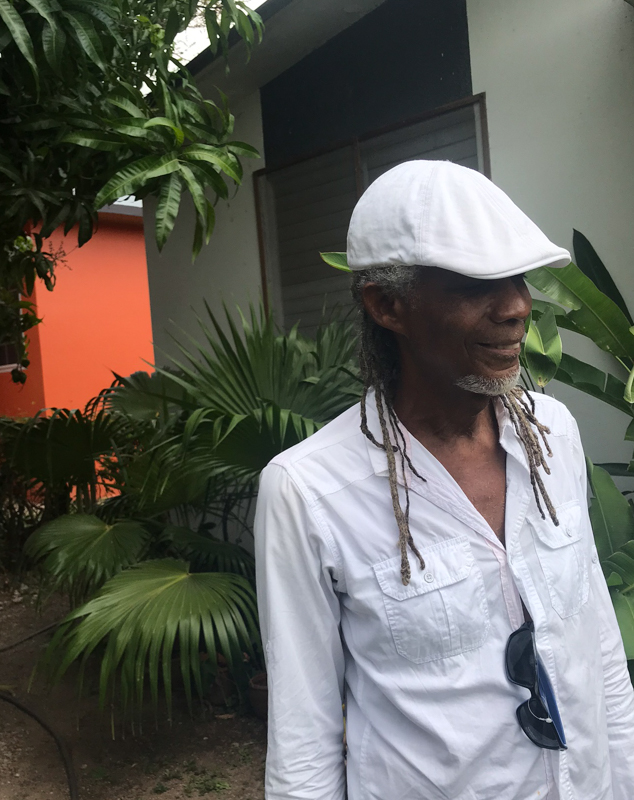 Your family medical history is not your destiny, Tehuti says. When a doctor asks what diseases your relatives died from, "that doesn't mean you have to have it." Instead, now is the time to clean up your lifestyle and give yourself the best chance possible at health and longevity. For that, Tehuti recommends raw vegan food.