It's that time of year again. The season where the weather heats up, humidity is on the rise, and my skin goes all wonky. Even at age *mumblemumble* I'm prone to breakouts, and I'm constantly on the lookout for new skincare products that can tame my crazy complexion.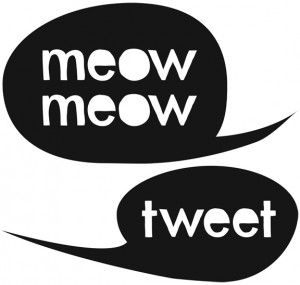 I may have just found my new favorite facial cleanser in the brand new Face Cleanser from Meow Meow Tweet. This addition to their skin care line is specially formulated to combat blemishes and tone the skin, and it cleans without stripping the skin of vital moisture. It provides delicate facial skin with protective nutrients and vitamins while it cleans. This creamy cleanser is gentle enough for everyday, and it multitasks as a makeup remover and a shaving cream. It has a fresh, herbal scent, and it leaves the skin feeling smooth and soft.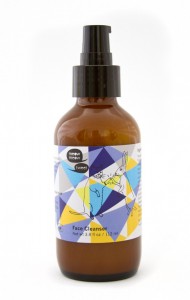 Like all of Meow Meow Tweet's products, their Face Cleanser is vegan, cruelty-free, and carefully mixed by hand in their Brooklyn, NY headquarters. It's made with steam-distilled organic plant oils, a touch of castile soap, wild harvested witch hazel, organic rosemary extract, and organic essential oils of juniper, basil, tea tree and peppermint. If that sounds good enough to eat, it's because it is – well, minus the castile soap. Meow Meow Tweet develops all of their skin care products as if they were culinary dishes, and they only use plant-based and food grade ingredients.
Meow Meow Tweet's Face Cleanser, along with all of their other products, can be found in their online store: https://meowmeowtweet.myshopify.com