Hello, my lovely vegan and eco-friendly folks!  Here are some recent items I have tried and simply adore, plus a recipe creation of mine I know you will find delicious.  Enjoy!
1. Deep Steep Body Lotion is an organic vegan body lotion I found at vitanet.net. You can read all about Deep Steep Lotion and other awesome products at deepsteep.com. I have sensitive skin and a bizarre allergy to plastic and latex that requires me to have an awesome lotion to protect my skin. It has been difficult over the years to find a natural, vegan lotion that gives my body a nice protective barrier and also goes on easy and lasts throughout the day. Deep Steep is the best and most affordable option I have found. Plus, it smells soooo yummy! Right now I have Grapefruit and Bergamot in my bathroom and a smaller size of Tangerine Melon in my tote bag. For those of you who are sensitive to smells, there is also a scent-free option.
2. Nutiva Hemp Shake is a protein powder made from organic superfoods like hemp, blueberries and pomegranate. It comes in 3 flavors – chocolate, amazon acai berry, and berry pomegranate. Of the berry flavors, berry pomegranate is my favorite. I haven't tried the chocolate, but I am sure it is yummy as well. You can mix the powder with milk or juice. I use the powder to make smoothies, so I have included my recipe. I mix mine with juice, and when I say juice I mean ONLY fresh-squeezed. The juice you get at the store has had all of the nutrients boiled out and then added back in with all kinds of preservatives. I have a simple orange juicer I got for $15 and I use fresh-squeezed orange juice for my smoothie base. I squeeze two small oranges and put the juice in the blender. I use anywhere from 8-12 ounces of juice, depending on the size of the oranges I have. Then I add roughly 2 tablespoons of Hemp Shake powder. I blend the juice and powder in the blender right then so the powder doesn't settle or stick. Then I add in whatever fresh and/or frozen fruit I have available. I like to use one fresh banana and a small handful of blueberries or raspberries. Sometimes I add frozen strawberries, peaches, mango, pineapple, kiwi, etc. I have experimented a lot. I add fruit until the thickness looks like I want it – not runny, but not so firm I can't drink it easily. If it gets too thick, I add a splash of vegan milk. I mainly use Almond Dream Almond Milk Regular Flavor. I only drink about 10 ounces of smoothie at a time, so if I have some left over I save it in the fridge for a snack later! My smoothies taste better than any smoothie I have ever had from a retailer!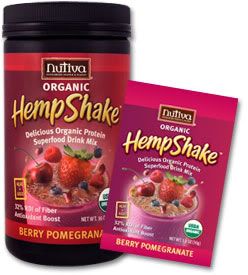 3. Ion Hard Water Shampoo is a 100% vegan shampoo specifically designed for hard water.  I live in the middle of the woods and have well water, so this shampoo does wonders for my hair!  If you have soft water, you can try the Moisturizing Shampoo.  Ion has many vegan other vegan products, including conditioner, shampoo, hairspray, etc., for all hair types and can be purchased at Sally Beauty Supply.

4. Soy Candles by Phebes is vegan owned and operated, eco-friendly and soot free! All candles are 8.5 oz., neutral in color, and $13.00 each.  They offer free shipping on every order over $25, so you only need to order 2 of these awesome candles to get free shipping!  There are many fragrances available and your candle is made fresh when you order. Soy Candles are so cool because they use only essential oils, premium plant derived fragrance oils, 100% American grown soy beans and a braided cotton wick. My favorite scents are Absinthe and Coconut Lime Verbena. You might also like the Soy Scented Tarts. I haven't tried them yet, but they are wickless and you melt them in an oil burner and I am sure they smell just as delicious as the candles! Find candles & tarts at soycandlesbyphebes.com.
5. Very Vegan Banana Nut Bread
My grandmother always made banana nut bread during the holidays, so this year I was determined to create the perfect vegan variety!  I shared it with friends and family at all the holiday gatherings and the folks were clamoring for more!  Yum to the tum, indeed!



Ingredients:
3 ripe bananas (preferably organic), mashed
2 tablespoons organic olive oil
½ cup applesauce (unsweetened organic)
2 cups organic unbleached or wheat flour
¾ cup maple sugar
2 teaspoons organic cinnamon
1 teaspoon organic sea salt
1 teaspoon baking soda
½ cup raw walnuts, coarsely chopped
Directions:
1. Preheat oven to 350 degrees Fahrenheit. Grease a loaf pan. Blend the mashed bananas, oil and applesauce in a large bowl with mixer (preferably) until well blended.
2. Stir in the flour, maple sugar, cinnamon, salt, and baking soda by hand. Mix in the nuts.
3. Pour the well blended batter into the greased pan and bake for 1 hour. Check it at 30 minutes. Ovens vary drastically in baking time, so I check mine often. Remove and let cool.
Optional: Prior to cooling, I like to top mine using a tiny bit of vegan butter (Earth Balance is the best).  Spread it on with a pastry brush.  Then I take a tiny amount of maple sugar between my thumb and index finger and sprinkle it lightly on the top. The cinnamon is optional as well, but it adds a sweet flavor that I adore. You can always just use the amount of cinnamon that suits your taste. I actually don't measure mine. I just sprinkle it in until it looks right! Of course, nuts are always optional depending on food allergies, etc.  Salt is also optional.  I use organic sea salt when I can find it.  I like the bread just as well with no salt added.
Other notes: Organic olive oil is the healthiest, but vegetable or canola will do.  Maple sugar is by far the healthiest and purest form of sugar.  I get mine online at welchsmaple.com because it is difficult to find locally where I live.  I find that the combination of olive oil and applesauce makes the best binding agent.  If the dough seems too thick to spread, add a dash of Almond Breeze almond milk (original flavor) until the consistency looks right.
Makes: 1 loaf, Preparation time: 15 minutes, Cooking time: 60 minutes.
~Cheers to being KIND and VEGAN!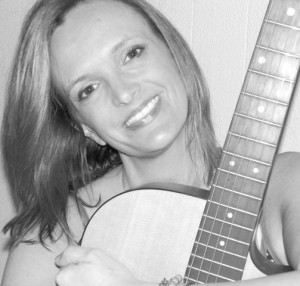 Rena Wren is a singer/songwriter living in Hot Springs, Arkansas who, in the words of Merle Haggard, "wears her own kind of hat." In fact, she wears many hats! Rena is passionate about sharing her tips on vegan cooking, fitness, health and wellness with others. Rena also writes music and tours, playing venues ranging from coffee houses to main stages across the country. She enjoys helping other musicians, so much so that in 2008, she and her husband, Rodgey Roach, founded "Dragonfly Songwriter Showcase," a volunteer musician assistance network for indie musicians. Recently, Rena very excitedly launched a positivity project called "We Are" that she hopes will spread the kind word globally. You may read more about Rena and her projects at www.renawren.com.