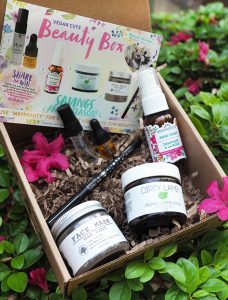 The May Vegan Cuts Vegan Beauty Box is here, and it's perfect for getting your beauty routine ready for warmer weather!
I can't believe how quickly 2018 is flying buy! I can tell that another month has passed because another Vegan Cuts Vegan Beauty Box has arrived on my doorstep.
The Vegan Cuts Vegan Beauty Box is a subscription service that delivers a box of cruelty-free beauty products to your door every month. The products are usually sample sized, but there are times when you'll receive full-sized products too, such as this month's Glamour Dolls Gel Eyeliner. It's a great way for Chic Vegans to try new products and discover new brands. It's also a wonderful way for new vegans who are just getting started in the world of cruelty-free beauty. And it's perfect for people with sensitive skin, like me, because it means trying products without spending a lot of money. There's really no reason not to subscribe to the Vegan Cuts Beauty Box!

The May Vegan Cuts Vegan Beauty Box contained: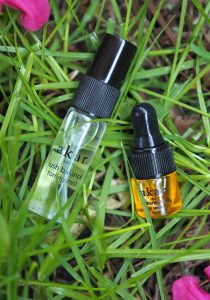 Akar Skin – These little bottles are absolutely adorable, and they're filled with Akar Skin's Nutrient Boost Eye Serum and Lush Balancing Toning Mist. My eyes have been a little puffy from spring allergies lately, and the eye serum has done a great job at reducing calming the delicate skin around them. Made with goji seed oil, almond oil, and pumpkin seed oil, it's also formulated to moisturize while reducing dark circles and wrinkles. Toner can sometimes irritate my skin, do to their alcohol content, but fortunately, Akar Skin's toning mist is alcohol-free. Made with rose flower water and natural extracts, this toning mist is formulated to protect skin from free radicals and help smooth fine lines and wrinkle. It's great for a little afternoon pick-me-up, as well as for use after cleansing.
Glamour Dolls Gel Eyeliner – This ultra black gel eyeliner glides on smoothly and stays put all day. It's easy to work with, so you effortlessly create any type of eye look you desire.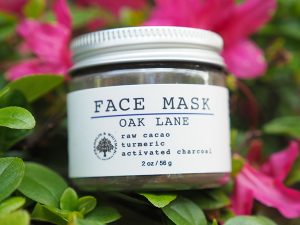 Franklin and Whitman Oak Lane Face Mask – To make a mask with this powder, you simply mix a little with enough water to make a paste. I love that it's made with just a few simple ingredients, including raw cacao, turmeric, and activated charcoal. The cacao gives the mask a heavenly scent, and the activated charcoal will work to leave your skin feeling renewed and radiant. Turmeric will reduce inflammation and help reduce common skin problems such as acne and dark spots. You just need to leave the mask on for a few minutes, and it will work its wonders. It's great for any skin type.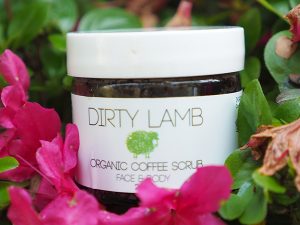 Dirty Lane Organic Coffee Scrub – I'm not a coffee drinker, but I do love the way it smells, so I'm kind of enamored by this scrub. It's made with organic Arabica coffee, organic coconut oil, peppermint extract, and dried mint leaves, so it's a great way to help you wake up and help you feel energized during your morning shower. The coffee in this scrub is known for stimulating the lymphatic system, while mint fights inflammation, and coconut oil moisturizes the skin. This scrub works well on both the body and face.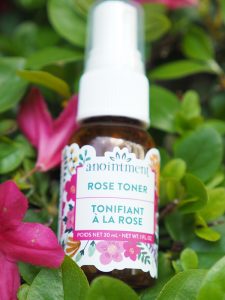 Anointment Rose Toner – This toner is made with rose flower water, alcohol-free witch hazel, plant extracts, and essential oils, and it's formulated to delicately cleanse the skin while also moisturizing and refreshing. It can be used under makeup after cleansing, or over makeup to help it set. It can also be used on hot summer days to refresh and cool skin.
The Vegan Beauty Box is available as a monthly subscription, which means that once you sign up, a new box of products gets delivered to your door every month.