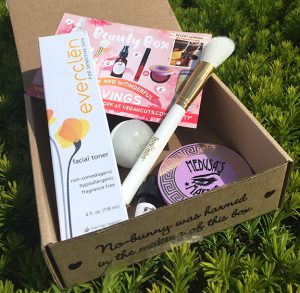 The May Vegan Cuts Beauty Box is here, and it's been perfectly curated to amp up you springtime beauty routine.
The Vegan Cuts Beauty Box is a subscription service that delivers a box of cruelty-free beauty products to your door every month. The products are usually sample sized, but there are times when you'll receive full-sized products too. It's a great way for Chic Vegans to try new products and discover new brands. It's also a wonderful way for new vegans who are just getting started in the world of cruelty-free beauty. And It's perfect for people with sensitive skin, like me, because it means trying products without spending a lot of money. There's really no reason not to subscribe to the Vegan Cuts Beauty Box!

The May Vegan Cuts Beauty Box Contained: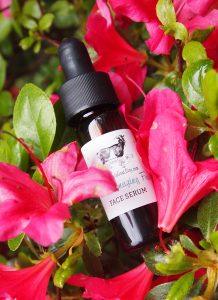 The Granola Goat's The Amazing Face Serum – This serum is made from cold pressed raspberry seed oil and organic sea buckthorn berry oil. It helps to protect the skin and fight inflammation. It nourishes and leaves skin feeling radiant.
Everclen Facial Toner – I was so happy to see "for sensitive skin" in big letters on the packaging for this toner. It's non-comedogenic, hypoallergenic, and fragrance free, so it's perfect for my skin, which can get irritated easily. This toner is formatted to hydrate and nourish thirsty skin. I love that it cools my skin after a hot day.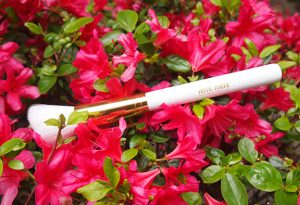 Terre Mère Cosmetics Contouring Brush – A lot of makeup brushes are made using animal hair, so finding a cruelty-free brush can be tricky. This sleek brush is made from synthetic hair, and it's ergonomically designed to help you highlight and contour with ease.
Molly Rose Balms Body Scrub – This exfoliating scrub is made with sea salt and plant waxes and oils to leave skin feeling squeaky clean. It's scented with zesty grapefruit and earthy basil, which helped to give me a little early morning energy boost!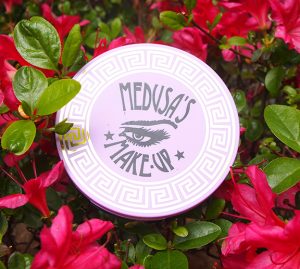 Medusa's Makeup Sun-Kissed Bronzer – I don't usually use bronzer, but since I'm pretty pale, I decided to give it a go. I was worried that it would be too dark for my skin, but it wasn't, and it gave my face a nice glow. It works well with the Terre Mère brush.
The Beauty Box is available as a monthly subscription, which means that once you sign up, a box of new goodies gets delivered to your door every month. If you like the samples in your box, you can order their full-sized counterpart from the Vegan Cuts Marketplace.