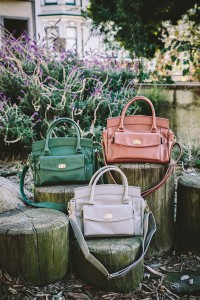 I'm an organization junkie. I can't work if papers in disarray on desk, I can't relax if the living room is a mess, and I certainly can't carry around a purse that jumbles all of my stuff together. So when Jordana Paige offered me one of her Cora handbags, which was specifically designed to keep belongings organized, I jumped at the opportunity.
Jordana Paige handbags are made from high-quality vegan "leather". The designs are pocket-centric, featuring more pockets than the average handbag to keep everything organized. Jordana started designing bags because she had an idea for a knitting bag that was classy on the outside and filled with pockets for organizing a knitting project and daily essentials inside. Jordana works as a solo-preneur, meaning her company is a one-woman show. In addition to designing bags, she writes every social media post, responds to every email, and answers every phone call.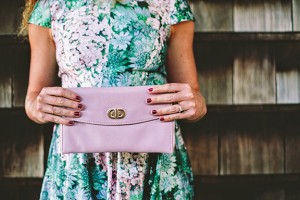 I love my new Cora bag. It's an organizer's dream come true! It has a large interior pocket, several smaller zippered pouches, a dedicated compartment for a tablet or small notebook, and pouches for a cell phone, business cards, and whatever else you need to have at the ready. There's also an exterior pocket that can detach and be used as a wristlet for a night on the town! The Cora bag features two handles for carrying it on your arm, but there's also a detachable strap for carrying it on your shoulder or wearing it across the body. The bag is made from vegan faux crosshatch leather and adorned with gold metallic hardware. I've only been using it for a few days, but I'm already getting lots of compliments. This bag is built to last, and its design is classically timeless, so I can see myself carrying it around for years to come. My bag is dark green, but it also comes in dusty rose, dove gray and lavender.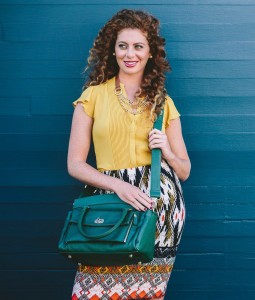 Cora is Jordana Paige's medium-sized bag. There's also the Bella, which is smaller and Quinn, which is larger. All of them are equally gorgeous.
Jordana has generously offered a Cora bag to one lucky Chic Vegan winner. To enter for a chance to win, follow the instructions below. US residents only, please. Contest ends at midnight on July 10th. Good luck!
a Rafflecopter giveaway