Intrepid Travel, a Melbourne, Australia-based global adventure travel company, is now offering vegan tours of India, Italy and Thailand. I e-interviewed Neil Coletta, Intrepid's brand and product manager, about the addition of these new vegan tours. Here's what he said.
 Why did Intrepid Travel decide to launch vegan tours?
It's always our goal at Intrepid Travel to be as inclusive as possible, and we believe that dietary choices shouldn't have to hold you back from exploring the world. Our Real Food Adventures are some of the most popular trips we offer, and while we're able to accommodate most preferences on each of our tours, we saw a real need to not just accommodate the growing vegan community, but also to celebrate it.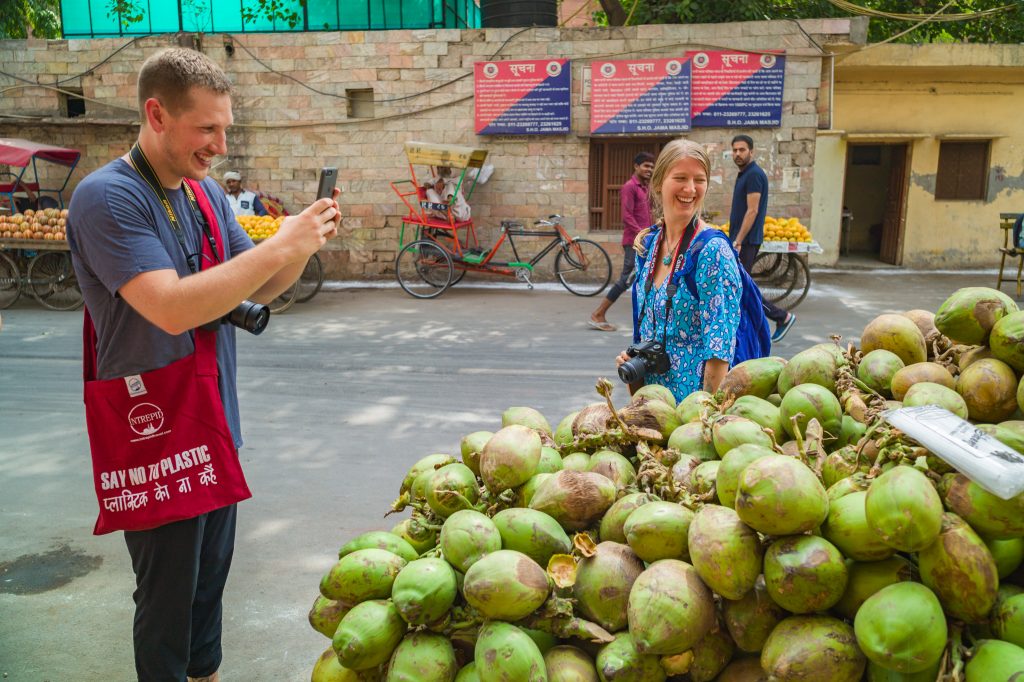 Traveling as a vegan in a foreign country can be really difficult at times and also very daunting. Language barriers, cultural norms and other factors can make it hard for a traveler who is vegan to know if what they're eating is actually vegan-friendly. By offering itineraries that are completely focused on this lifestyle, travelers don't have to worry about this, as our team has already done all of the research and our local guides can translate on the ground, making recommendations along the way. Travelers can more easily relax and enjoy their time exploring knowing that everything has already been taken care of.
How did you pick your first three destinations? 
We chose India, Thailand and Italy for this new tour range as we wanted to give the vegan community a range of destinations to choose from, and because these three countries are some of our most popular locations for our original culinary tours.
What's one of your favorite vegan dishes in Italy, Thailand and India?
It's always difficult to choose favorites but I'll highlight a few standouts. In India we enjoy a Rajasthani curry called Sev Tamatar, which has a tomato base and is liberally spiced with cumin and ginger, then topped with crispy noodles made from chick pea flour. I'll cheat a little bit on my answer for Thailand because the Khantohk welcome meal our vegan travelers enjoy at a homestay just outside of Chang Mai consists of eleven distinct dishes. However, the meal is one cohesive gastronomic experience consisting of Yum Tua Plu (Thai bean salad), Hor Mok (steamed curry mousse in banana leaves), Hed Choop Paeng Tord (mushroom tempura) and much more. For Italy, it would be easy to choose any one of the amazing vegan pastas on offer, but for me the vegan sorbet we feature just outside of Florence is worth the trip to Italy all by itself.
What are the dates, itineraries and costs of upcoming vegan tours?
This culinary adventure to Dehli, Jaipur and Agra showcases why this corner of the subcontinent is one of the greatest places in the world for vegan travelers. The itinerary ventures far beyond the masala dosas and veggie samosas of the high street cafes and includes vegan cooking classes and visits to iconic sites like the Taj Mahal.
In a country known for its cheese, meats and pizza, Italy is also where some of the world's most progressive and innovative vegan food experiences can be had. Venturing from Venice to Rome, highlights of the trip include a dinner in Venice's first vegan restaurant, a farm-to-table vegan feast and two nights in an all-vegan villa in Tuscany.
Home to some of the world's most flavorful cuisine, this tour will highlight the legendary and vegan-friendly cuisine of South East Asia, with activities such as a palm sugar demonstration at Tha Kha floating market and preparing a vegan meal under the guidance of a local during an authentic homestay in Chiang Mai.
What other activities do people do on vegan tours besides eat?
 As these are culinary tours, the majority of activities and inclusions are food-focused, although each itinerary includes major cultural highlights so that travelers can get a real sense of each destination they're in. For instance, on the India Vegan Food Adventure, we visit the Taj Mahal; in Thailand, we tour temple ruins in Ayutthaya; and in Italy, travelers will see the famous Grand Canal in Venice and explore the city of Rome.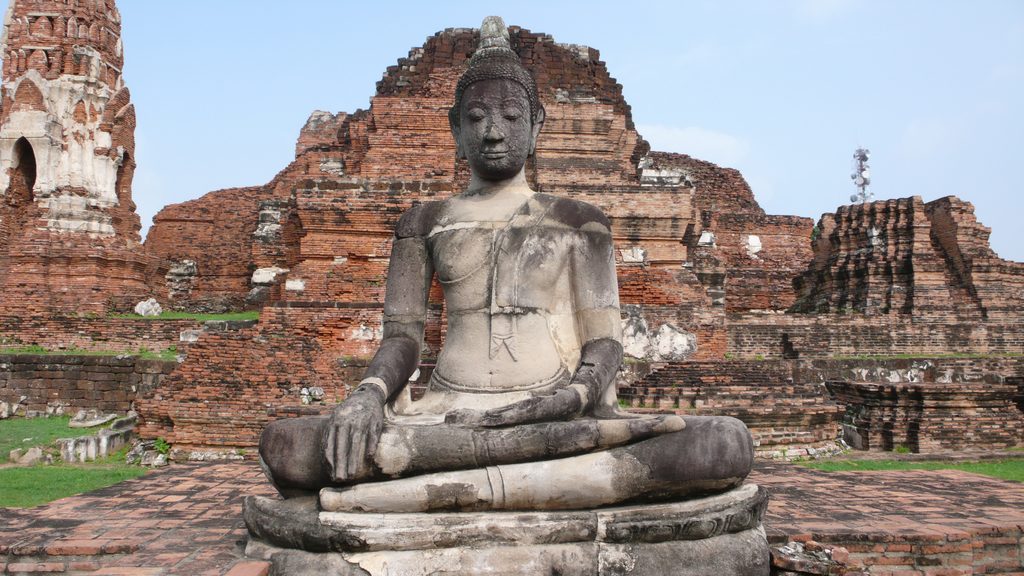 We offer travelers a really unique chance to experience each country through authentic experiences that show what daily life is really like for locals, such as when our travelers stay overnight with a local named Aoi for an incredible homestay experience in a small Thai village outside of Chiang Mai. In India, we bring the group to meet the courageous people at Sheroes Hangout, a beautiful café and important social enterprise that employs and supports female acid attack victims.
How many people on each tour?
 Each trip will have a maximum of 12 travelers and one local tour leader.
How has the response been so far?
 We've received a lot of positive feedback so far from travelers, the media and our industry. We recently led a group of vegan influencers on a pilot trip in India last month to test out the new vegan tour, and each of them thoroughly enjoyed themselves.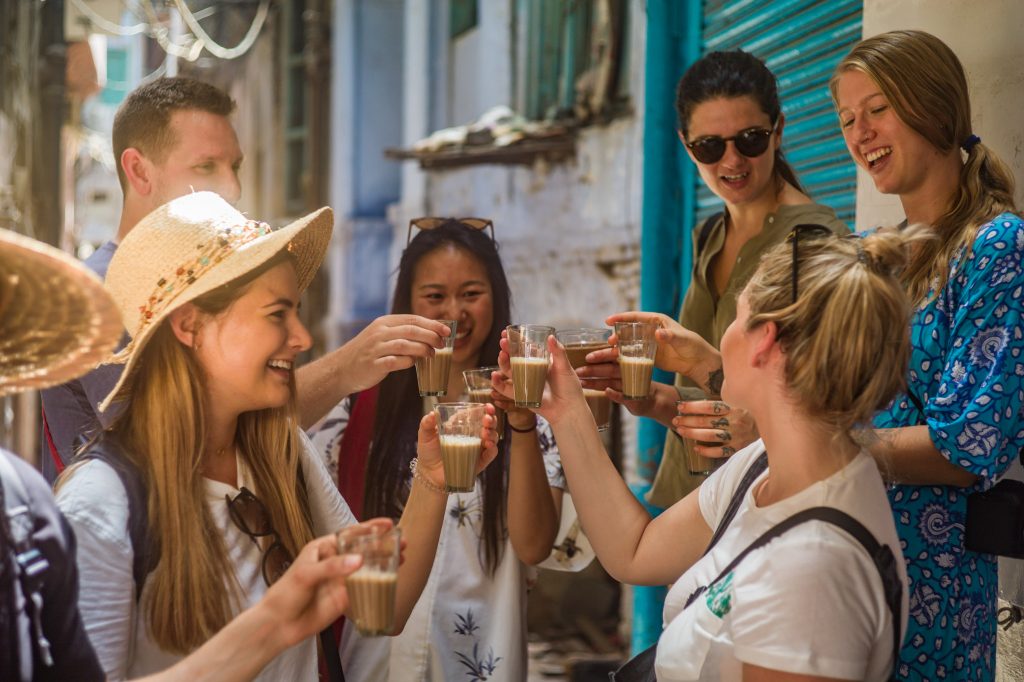 What else should I know about this new tour series?
We have local teams on the ground in each region we run trips in that have insider knowledge of each destination. For these trips, we looked for suppliers with the same values and outlook on responsible travel, sustainability, and ethical treatment of animals that Intrepid Travel shares.
Want more info? Find out more about Intrepid's Vegan Food Adventures at https://www.intrepidtravel.com/vegan-food-adventures.