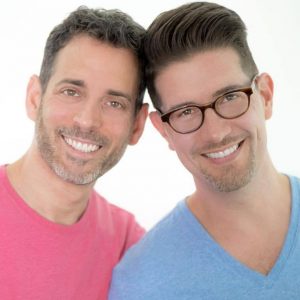 Michael Suchman and Ethan Ciment, authors of NYC Vegan, are the award-winning bloggers at VeganMos.com. Through their recipes, they show that eliminating animal products does not mean giving up your favorite familiar foods. Michael is a certified Vegan Life Coach and educator through Main Street Vegan Academy. He is also a certified Food for Life instructor through the Physician's Committee for Responsible Medicine. Ethan is a podiatric surgeon in Manhattan who serves on the board of directors of Woodstock Farm Sanctuary.
Michael, Ethan, and I recently chatted about veganism and NYC Vegan.
Chic Vegan: What motivated each of you to become vegan?
Ethan Ciment: I initially went vegetarian for health reasons. At 38 years old I was over 40 pounds overweight and already taking medication for high cholesterol for a number of years. I joined some friends in my neighborhood who were doing a group challenge to go on Weight Watchers and I decided to do it as a vegetarian because I knew I would lose weight fast that way. While I was doing this, a friend recommended that I read The Face on Your Plate: The Truth About Food by Jeffrey Moussaieff Masson and learned for the first time about the horrors of factory farming. I knew after reading this that I could not continue to eat any animal products or benefit from animal exploitation. Ethically, being vegan was the only logical choice and after 5 months of being vegetarian, on Thanksgiving Day 2009 I committed to becoming vegan. We went to Michael's family for the traditional annual gathering and family meal, but I didn't eat anything. They all thought I was avoiding the food because I was dieting and still on Weight Watchers. When we came home, I prepared the Tofurky Thanksgiving Feast and made all of the sides vegan, and ate my first-ever fully vegan meal. I then realized that if I could do Thanksgiving–my favorite holiday of the year–as a vegan, I could be vegan all the time. It was like flipping a switch–at the end of the meal and coming to this realization, I turned to Michael and said, "That's it–I'm vegan."
Michael Suchman: During this time, I was working out of the house and doing most of the cooking. I had to learn how to make food that Ethan would eat and that I would like. So, even though I wasn't even considering being vegan, I was learning how to cook vegan food. I would hear Ethan talk about factory farms, but I dug my heels in and refused to go vegan. However, after seeing Kathy Freston on Oprah talk about "leaning in to veganism" and being "flexitarian" I started doing "Meatless Mondays". I eventually added in "Tofu Tuesdays", "Wegetable Wednedays", "Tempeh Thursdays", etc. I didn't say a word to Ethan about what I was doing, but as soon as I completed a full seven days vegan, I looked at Ethan and said, "It's been a full week, I am vegan now."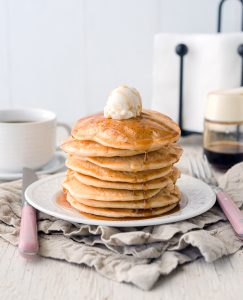 CV: Since you each went vegan at different times, did you running into any difficulties in living together?
EC: It was difficult. I woke up to the realities about factory farming and what it takes to turn animals into food before Michael did. As the saying goes, "you can't un-know what you know." And so I was screaming it from the rooftops to anyone who would listen. It was a really tough time for me because, knowing Michael, his values and his ethics, I could see the disconnect where his actions weren't aligning with his beliefs. He loved our dogs as much as he could love anyone. He was appalled by the dog meat festival in Yulin, yet he couldn't see how that was morally indistinguishable from the chickens, pigs or cows he ate. It was frustrating, and I pushed hard. Too hard.
MS: It was quite the challenge at first. Like most everyone who goes vegan after learning the truth about factory farming, Ethan became full on vegangelical and would continually ask me questions like, "how is your plate of murder?" I now know that he was trying to "wake me up" but rather than getting me to go vegan, this had the opposite effect. I can be very stubborn and wasn't about to be bullied into doing something. Thankfully, Ethan soon realized that this was not working and accepted the fact that he was the one the changed and it was not fair to expect me to change as well. As soon as Ethan stopped pushing, space was created that allowed me to walk forward at my own speed. That suddenly made it much easier and it wasn't long after that I went vegan.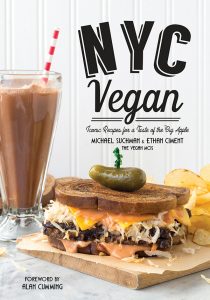 CV: Tell me a little about NYC Vegan and what inspired you to write it.
MS & EC: In NYC Vegan, we pay homage to the diversity of America's largest city as represented in the cuisines that immigrants to this city brought with them. Of course, with a city as large and diverse as New York, it's impossible to represent every ethnicity and cultural background in one book. Therefore, focused on showcasing many of the classic foods that people associate with New York City.  From blintzes and churros, to Italian ices and knishes, we will share our recipes for vegan versions of the foods that New York made famous. We will also take you along on a journey through the different neighborhoods of the city such as the center of Greek-American life in Astoria where you can enjoy a traditional tzatziki. We can hop on the G train to eat savory Polish pierogis in Greenpoint, and then take a taxi up to Arthur Avenue in the Bronx for a bowl of minestrone. Whether it's matzoh brei on the Lower East Side or caramel corn at Yankee Stadium, we will show you how to make delectable vegan versions of your favorite New York City foods
We had tried writing a few different cookbooks before this one, but we were never able to get them going. The problem was we were not able to come up with a theme we liked. One day Ethan said, "we should do a cookbook about New York City," and that is how it started. New York is where we met, fell in love, and built our lives together. This book is our love letter to New York City.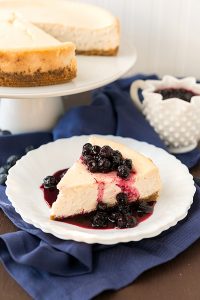 CV: Do you have any favorite recipes from the book?
MS: This is such hard question. Each recipe to me is special in its own way. But if I had to choose my favorites are the Seitan Brisket, it's a vegan version of my mom's brisket, General Tso's Chick'n, and the New York Style Cheesecake.
EC: I agree with Michael–it's really hard to choose. For me, I am partial to the Caprese Salad and the Chocolate Sour Cream Coffee Cake. These were two recipes that I really enjoyed when I was not vegan, and each took me a while to figure out the best way to veganize them but my persistence paid off and I really love the results.
CV: Was it difficult to decide which iconic New York City dishes to veganize for the book?
MS & EC: In a word, very. We first wanted to be sure to capture "New York City" foods like street cart pretzels, Brooklyn egg creams, pizza, and bagels. Once we had the iconic foods, we started looking into the different ethnic groups that make up the City. New York City has over 8 million residents. To try to capture every culture in the City would be a Herculean task. We focused on the larger ones and the ones that are part of our specific New York City story.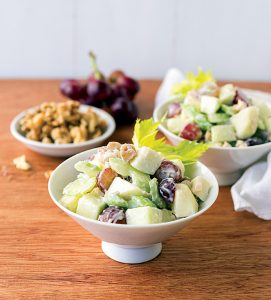 CV: If a vegan from outside New York were to ask you where to eat while visiting the city, what restaurants would you say are must-visits?
MS & EC: Candle 79 is a true New York City vegan icon and cannot be missed. We also need to add two relative new comers to our list: Modern Love in Williamsburg and Delice & Sarasin in the West Village.
CV: What would be the number one piece of advice that you would give to someone who wants to go vegan but doesn't know where to start?
MS & EC: Join Facebook groups or search Twitter and Instagram for the hashtag "vegan". There are thousands of people out there who are ready to help answer any questions you have and support you. Also, don't worry about what you are going to eat on Thanksgiving in February, simply focus on your next meal.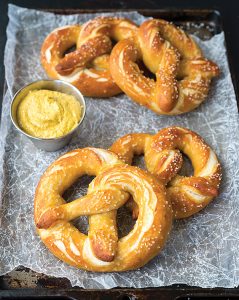 CV: What is your favorite vegan indulgence?
MS: the chocolate chip cookie dough ice cream from Van Leeuwens or the Seitan Asada Fries from Champs Diner.
EC: Basically anything from Vegan Treats Bakery.
CV: What vegan product could you not live without?
MS: soy curls. I love them. They are so easy to cook with.
EC: Lightlife's Organic Smokey Tempeh, "Fakin' Bacon" strips.
CV: In your wildest dreams, what will your life look like in 5 years?
MS: If you asked me this question 5 years ago, I would not have said I will have an award-winning blog, an eBooklet, and cookbook, so to picture it in another 5 is tough. I think there will likely be at least one more cookbook for sure. Hopefully I will be helping more and more people see that going vegan doesn't mean giving up their favorite foods.
EC: I like to dream way bigger—My vision is a world where factory farming has fallen by the wayside, people have embraced a unity consciousness forcing them to recognize the non-human personhood of all living beings. The world has gone vegan, there are no wars, and the need for blogs and cookbooks like ours is no more. We're living in the California desert, growing our own Medjool dates in the back yard and hiking every week in Joshua Tree.