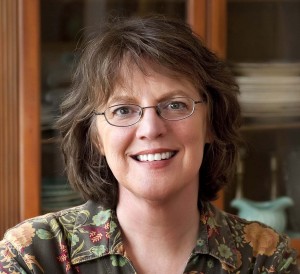 Ginny Messina, MPH, RD is a registered dietitian with a master's degree in public health from the University of Michigan. In 2011 she co-authored Vegan for Life with Jack Norris, RD, and she's back with her second book Vegan for Her, which features recipes by JL Fields.
Ginny also produces vegetarian educational materials for health professionals. She has written papers on vegetarian, vegan and soy nutrition in peer-reviewed journals and co-authored a vegetarian textbook for health professionals. She regularly consults for organizations producing vegetarian materials and speaks at scientific events for both health professionals and the public. She serves on the board of directors of Vegfund, and is on the advisory board of the Vegetarian Resource Group.
Ginny taught nutrition to dietetics students at Central Michigan University, was a dietitian for the Physicians Committee for Responsible Medicine, and was director of nutrition services for the George Washington University Medical Center in Washington, DC.
I first got a chance to talk to Ginny when she was a guest on an episode of Victoria Moran's Main Street Vegan Radio that I had the honor of co-hosting. I then met her in person at Vida Vegan Con in Portland, where I found out that her home town is actually where I currently live, but sadly she lives on the opposite coast now. I immediately lamented for the vegan neighbor I could have had, but I'm glad we have the internet and email, so we chat from a distance.
CHIC VEGAN – WHAT MOTIVATED YOU TO BECOME VEGAN? WAS IT AN OVERNIGHT SWITCH OR MORE GRADUAL SHIFT?
GM – I made an overnight switch to a vegetarian diet and then a more gradual one to veganism. I started exploring vegetarian cooking just after I got married. One of my first cookbooks was Laurel's Kitchen, which is an older 1970s hippie-kind of cookbook. I loved the spirit of that book and was moved by the fact that the authors dedicated it to a "glossy black calf on his way to the slaughterhouse." It was actually a little bit of an epiphany for me—the first time I had really thought about what it meant to eat animal flesh—and I immediately determined to go vegetarian.
But it wasn't until I went to work for PCRM that I began to understand the cruelty behind dairy foods and eggs. That's when I started transitioning to a vegan diet and eventually a vegan lifestyle.
CV – WERE YOU ALREADY A REGISTERED DIETICIAN WHEN YOU WENT VEGAN?
GM – No, I wasn't even thinking about vegetarian or vegan diets when I was studying to become a dietitian. My interest was in public health, and specifically in working with low-income families to promote affordable and healthy eating patterns. My first job was in southwestern Michigan working with migrant farm workers and elderly low-income people. My interest in animal rights was evolving alongside of those other professional interests, though. And I feel extremely fortunate that I landed in a profession where my work is a perfect fit to my personal interest in veganism and my commitment to animal rights.
CV – HOW DO PEOPLE IN THE MAINSTREAM NUTRITION COMMUNITY REACT WHEN THEY FIND OUT THAT YOU'RE VEGAN?
GM – They're sometimes surprised and usually pretty interested. There are certainly some in the nutrition community who worry about meeting nutrient needs on a vegan diet, and many who think it isn't practical. And I would say that most don't embrace the reasons for being vegan. But because plant-based diets are growing in popularity, I think many health professionals see those of us who are vegan or vegetarian as good resources. Once they learn that I'm vegan, my colleagues often have a lot of questions for me!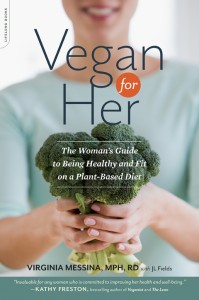 CV – CONGRATULATIONS ON YOUR WONDERFUL NEW BOOK VEGAN FOR HER! TELL ME A LITTLE BIT ABOUT IT AND WHAT INSPIRED YOU TO WRITE IT.
GM – Thank you! It's a book that touches on all aspects of nutrition and lifestyle for vegan women as well as for women who are transitioning to veganism.
I had co-authored Vegan for Life with Jack Norris a couple of years ago, which was a comprehensive guide to meeting nutrient needs on a vegan diet. But there were other questions that I was hearing from women about issues like breast cancer and fertility and also many questions about weight control which weren't really addressed in that book. I also wanted to explore the relationship of vegan diets to certain conditions that are more common in women like depression and osteoporosis.
And I wanted it to be a very practical book with recipes and information about vegan lifestyle, not just nutrition. I asked JL Fields to write the "veganism beyond the plate" chapter and create the recipes because I love the joy she brings to cooking and her emphasis on making food preparation easy and fun.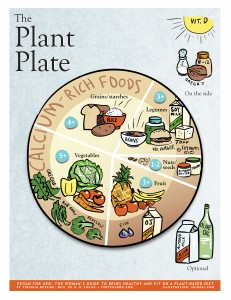 CV ­- CAN YOU TELL US A LITTLE BIT ABOUT THE PLANT PLATE?
GM – The Plant Plate is my food guide for vegans. It gives recommended daily servings for legumes, grains, fruits, vegetables and nuts along with reminders to get adequate vitamin B12, vitamin D, iodine and essential fats.
One of the things I wanted to do with this guide was to give some important perspective on calcium. In traditional food guides, calcium-rich foods are lumped into one group. And in some vegan food guides, calcium gets ignored completely. So I placed calcium-rich foods on the rim of the plate to show that each of the food groups provides calcium-rich choices and that these foods need to be emphasized. My hope was to create a visual representation of the fact that calcium is important in vegan diets and that it is also abundant.
CV– IS THERE A MYTH ABOUT THE VEGAN DIET THAT YOU FIND TO BE THE MOST PERSISTENT? HOW CAN WE DISPEL IT?
GM – There are so many myths, both for and against vegan diets, that it's hard to choose just one. I think one of the most harmful myths, though—and pretty much the thing that keeps me active in this field—is the idea that vegans will automatically meet all nutrient needs as long as they eat a variety of whole plant foods. We don't have cultural habits to fall back on when it comes to veganism and so we really do have to be guided by science. It certainly isn't difficult to eat healthfully as a vegan, but you do need to make sure you're including legumes—beans, soy or peanuts—in your diet every day (I recommend at least three servings per day), take B12 supplements, eat foods that provide the essential omega-3 fatty acid, and get adequate calcium. Those things may quickly become second nature—most of us really don't think about them very much—but initially, vegans need to give some thought to these issues.
CV – YOU'VE OFTEN SAID THAT THERE IS NO "IDEAL DIET", AND THAT THERE ISN'T A HEALTH ARGUMENT FOR VEGANISM. ARE THERE HEALTH ADVANTAGES FOR A VEGAN DIET?
GM – There are clear health advantages to eating lots of whole plant foods and reducing intake of animal foods. And most people who are eating the woefully unhealthy American diet—packed with red meat, fast food, and refined carbs, and lacking in fruits and vegetables—will see some health benefits when they go vegan. The big question is whether a vegan diet has health advantages over a whole foods plant-based diet that includes small amounts of animal foods. And the answer is that it probably doesn't. So, we can't in all honesty say that a vegan diet is the only healthful way to eat or that people have to be vegan in order to be healthy.
That's in direct contrast to recommendations for eating ethically. There may be many types of diets that bring us closer to a compassionate diet—like consuming "humanely-produced" animal foods, or simply eating less animal food. But those approaches can't compare to veganism which is really the only optimal choice for ethical eating.
So I think there is a very good case for asking people to minimize animal foods for their health, but if we want to promote a vegan diet, we really have to bring ethics into the equation. And the other issue, of course, is that veganism is much more than a diet. We can't encourage people to stop using animals altogether unless we're willing to talk about the ethics of animal use.
CV – THERE HAVE BEEN A FEW VOCAL EX-VEGANS WHO HAVE MADE NEWS IN THE VEGAN COMMUNITY RECENTLY. WHAT DO YOU THINK CAUSES PEOPLE TO FAIL ON A VEGAN DIET?
GM – I suspect that people abandon vegan diets for one of two reasons. The first is that they mistake food cravings for actual nutritional needs. The cravings are real, but there is no evidence that they translate to a need for animal food. They can probably be satisfied by adding more protein-dense or fat-rich plant foods to menus or perhaps eating more umami-rich foods, something I've talked quite a bit about on my blog.
But the second reason is that some people actually get sick on a vegan diet because they are falling short of a particular nutrient, like iron, vitamin B12 or vitamin D.
So, I suspect that most ex-vegans did need more of something that they weren't getting in their vegan diet. They needed more calories or more protein or more fat or better iron absorption—all of which they could get from plant foods. Or maybe they weren't taking appropriate supplements. Sadly, there is so much misinformation about vegan diets, that people can believe they are doing all the right things, when in fact they are eating sub-optimally.
We vegans have a tremendous obligation to keep this from happening. We need to aggressively promote good information for meeting nutrient needs, and not shy away from recommending supplements or from advising people to give a little bit of attention to diet planning when it's needed. We also need to promote more varied vegan diets that include plenty of protein and enough healthy fats and that allow people to make use of some convenience foods if they need to do so.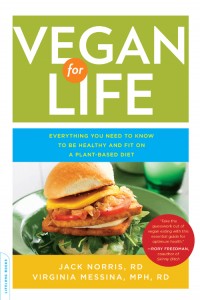 CV – AT VIDA VEGAN CON, YOU WERE PART OF A WONDERFUL PANEL THAT DISCUSSED TRENDS IN NUTRITION AND HOW THEY AFFECT VEGAN ADVOCACY. IS THERE A TREND IN PARTICULAR THAT YOU THINK COULD BE HURTING THE VEGAN MOVEMENT AT THE MOMENT?
GM – I do, and it follows my comments above about ex-vegans. The trend I worry most about is the one towards vegan diets that allow fewer and fewer choices.  Because it seems like those who fail on vegan diets are often eating some stringent version of a vegan diet. Raw foods diets fall into this category, but the worst of these trends is the one toward excessively low-fat eating. Nobody in the nutrition research or academic communities is talking about low-fat eating anymore. The focus now is on eating healthy fats rather than avoiding all fats. Encouraging some higher fat foods in menus—especially nuts and seeds—makes vegan diets more nutritious and certainly more realistic for the average person.
CV – DO YOU HAVE AN ADVICE FOR VEGANS WHO WANT TO STAY AS HEALTHY AS POSSIBLE?
GM – My advice is summed up in a few simple guidelines: Eat plenty of protein-rich legumes (beans, soy, and peanuts), eat lots of vegetables and fruits (especially vegetables), be generous with calcium-rich foods (fortified plant milks, tofu, tempeh, kale and collards), include modest amounts of nuts, seeds, and healthy vegetable oils in your meals, take supplements of vitamins B12 and D, and use small amounts of iodized salt. Eat mostly whole plant foods but don't be fearful about enjoying convenience foods like veggie burgers or treats like vegan ice cream. Every single bite you put in your mouth doesn't have to be unprocessed perfection. It's what you do most of the time that matters.
We're giving away a copy of Vegan for Her to one lucky winner! Enter below. U.S. and Canadian residents only. Contest ends at midnight Eastern Standard Time on Tuesday, August 20, 2013. Good luck!