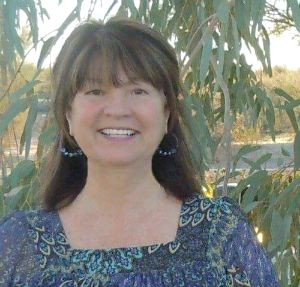 You may already know Ginny McMeans from her popular blog Vegan in the Freezer, where she shares recipes for healthy and delicious food that you can enjoy now or freeze for future meals. In her brand new book The Make Ahead Vegan Cookbook, Ginny shares 125 of her favorite recipes, and every one one of them be made-ahead and frozen for later.
I recently had the chance to chat with Ginny, and we talked about veganism, vegan recipes, and freezing good, among other things.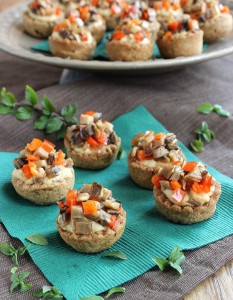 Chic Vegan: What motivated you to become vegan? Was it an overnight switch or more gradual shift?
Ginny McMeans: My niece gave me a book about the health benefits of being a vegan. I read it and was immediately sold on the idea. Organic living was already important to me and kindness to animals goes without saying. So it was an overnight switch.
CV: When people learn that you are vegan, what is the #1 question they ask and what is your response?
GM: 'Why vegan?' What kind of a loaded question is that! I give my 'I read a book' answer but it always goes into a much longer explanation besides just health. I mean if you want to say 'why vegan' then you're going to get more. I try to explain in as kind of a way as I can without preaching because I have learned that I get much further that way. Then it is a conversation.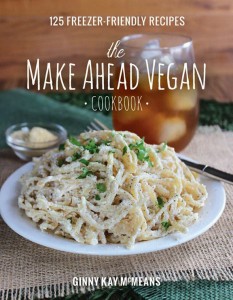 CV: Tell me a little bit about your new book The Make Ahead Vegan Cookbook and what inspired you to write it.
GM: The Make Ahead Vegan Cookbook offers a fresh way of cooking that helps make your life easier while allowing you a little extra time in your life. It came about because of my desire to share all of the recipes that I have created and adapted over the years in cooking and freezing delicious and healthy meals so that time is never an excuse for not eating well.
CV: How do you determine if a dish can be frozen?
GKM: There is really no way to make a determination but you can make a good guess. All you can do is to try the recipe and freeze it and then taste test. It all starts with trial and error and after that you have learned experience. For instance, I have never had a cookie or bread that couldn't be frozen so there is no guessing there. But … if I am trying a sauce in a casserole – that is going to have to be tested. Some things can clash or change in the freezer.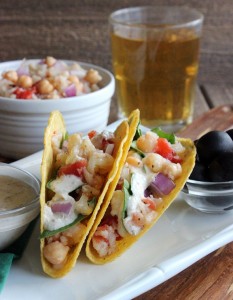 CV: How much time in typical week do you spend cooking food to be frozen and eaten at a later date?
GM: Probably not more than 2 hours a week. It is really just an extension of what I am already doing. Sometimes I will make muffins or taco stuffings to freeze for breakfast or lunch so that would probably be an extra hour out of the week. There are three ways you can go.
Make double the recipe and freeze half before you bake it. That would take a little more time for double the preparation. But one night when you get to eat that frozen casserole you have actually saved time because it is already done.
Make extra so that you can freeze an overabundance. Twelve muffins instead of six or 24 muffins instead of 12.
Make a batch of breakfast burritos. That would take more time than mixing a bowl of cereal every day. You would probably need 30 to 40 minutes for 7 days worth of burritos.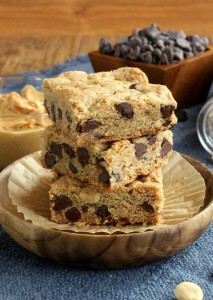 CV: Do you have any favorite recipes in the book?
GM: That is tough tough tough. Crunchy Topped Coffeecake is fantastic in that it not only tastes good but the topping came out in a way that I have never had before. A flowing crunchy layer so I am proud of it. I could eat burritos every day so the Loaded Breakfast Burritos are a favorite. Soups are so satisfying so I will choose my homemade Split Pea Soup.
CV: What inspires you to create a new recipe?
GM: It isn't hard for me to be inspired. If I see a recipe my mind goes immediately to how I can make it vegan. If I am in a restaurant I take a cell phone photo of the menu if there is something that sounds intriguing. Cheese is usually the hidden culprit so I like to mess with the recipe and make it friendly for everyone.
CV: What is your favorite vegan indulgence?
GM: Probably chocolate crepes. Even plain ones.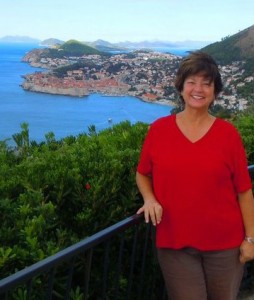 CV: What vegan product could you not live without?
GM: Nutritional yeast. It just adds so much to sauces and has loads of nutrients and vitamins.
CV: In your wildest dreams what will your life look like in 5 years?
GM: Living somewhere different and walking around the beach instead of around Saguaros. It's all beautiful, just different. Still cooking and blogging. I love it too much. There will be memories of Australia and the United Kingdom and I'll be dreaming up the next trip.