Sometimes in life, you come across a company whose products you not only like but you are also moved by their mission, a mission that really strikes a cord with your own personal beliefs and values.  Well that is exactly how I felt when I was introduced to Gosbags.
Gosbags
Founded in 2018, Gosbags makes durable, functional vegan bags that are built to withstand everyday wear and tear while also looking good.  Founders, Regina and Nick, wanted to create a line of bags that encapsulated the idea of casual style while also having a positive impact.  They did this by committing to make all of their bags 100% vegan.  But the positive impact didn't stop there.  According to Regina and Nick,
"(a)s the project evolved, we knew that supporting a worthy animal cause would be a perfect fit to align with everything we were trying to accomplish. After thorough research, Best Friends Animal Society became the perfect choice. Best Friends is a non-profit organization that operates the nation's largest sanctuary for homeless animals and is leading the nationwide movement to bring about a time when there are no homeless pets."
I was fortunate enough back in 2009 to visit the Best Friend Sanctuary in Kanab, Utah and it made such an impact on me and my life choices.  Best Friends does amazing animal advocacy work and it was after this trip that I took the step from eating a plant-based diet to becoming full on vegan, so they hold a special place in my heart.  The lovely folks at Gosbags donate 5% of every sale to Best Friends Animal Society…how sweet is that?
So… lucky me, I got to try out a few of Gosbags fabulous bags.  Read on to find out what I thought!
Backpack Purse
For a while now, I have been looking for a medium-sized, fashionable backpack that I can take with me when I go out and about on the weekends.  The Backpack Purse was just what I was looking for.  Available in an assortment of fun colors (I got the orange!), this backpack is made from high-quality, durable canvas with vegan leather detailing.  One of the features that I liked right away was the lobster claw like clasp that will keep your things safe, but isn't a hassle when you want to access your stuff.  This bag comes with an inside zip pocket as well as two additional interior slip pockets for your phone or sunglasses.  The only thing that I wish this bag did have is a snap or drawstring closure, just to make extra sure everything stays in place.  I took this backpack with me to a flea market in the city last weekend and it was lightweight and comfortable to wear and I could also use it to stash some of my smaller purchases.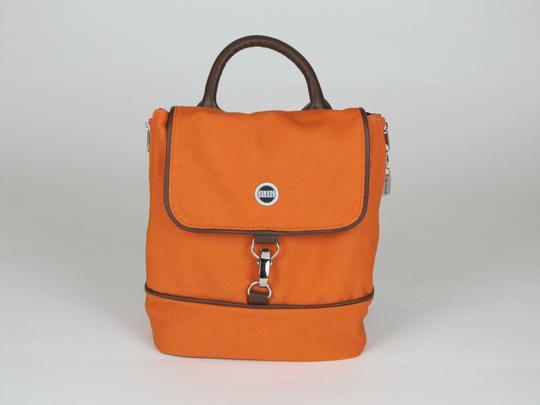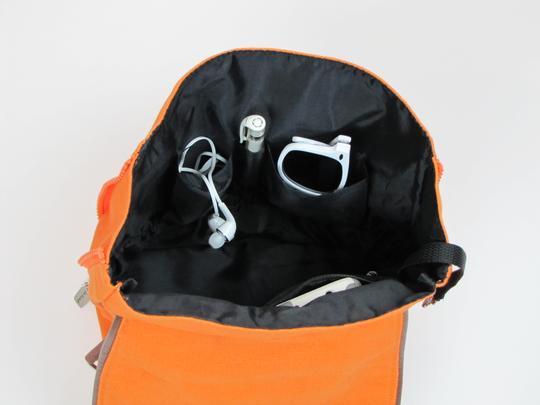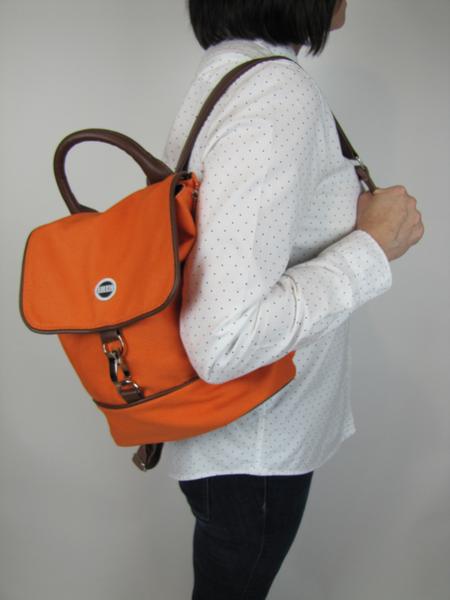 Everyday Tote
Whether I am hauling my laptop and papers to and from work or groceries home from the grocery store, I like to have a good, reliable tote bag.  Having one that is stylish and vegan…even better! Gosbags makes a great Everyday Tote that is roomy (15″ h x 13″w x 6″ d) and durable.  Available in six different colors, I got the super cute grey and orange combo.  This bag has a really nice flat bottom so you don't need to worry about things tipping over inside.  In addition it has a large outside slip pocket, interior zip and slip pocket, key holder, top snap and a water bottle holder!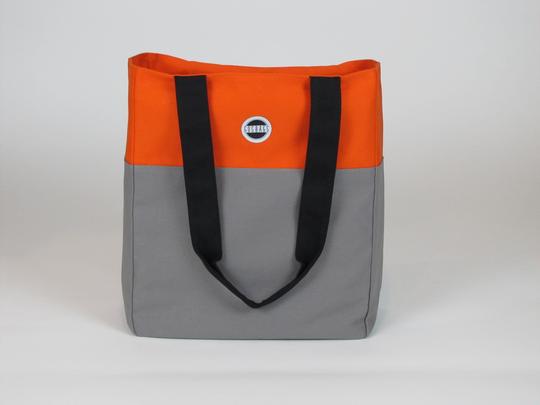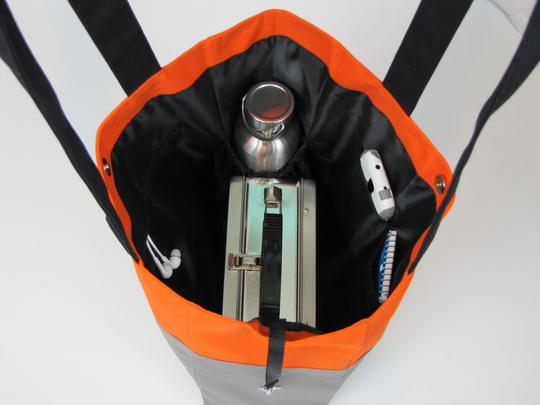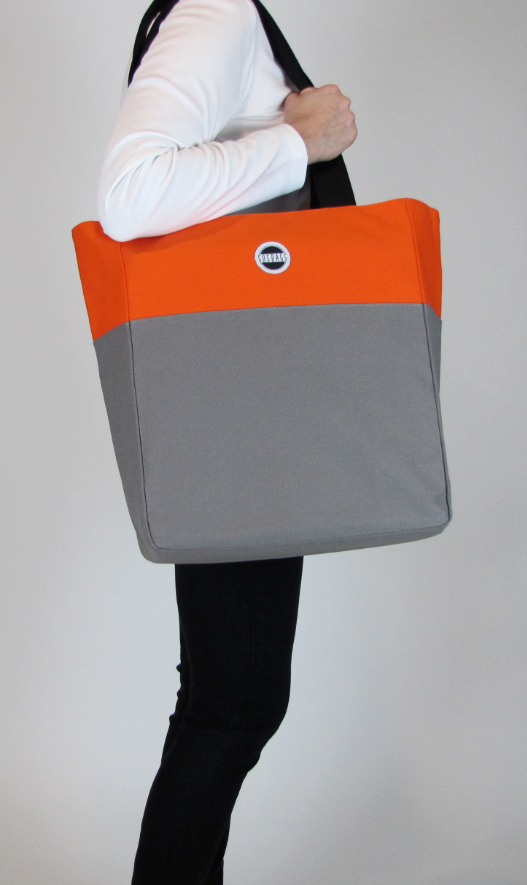 The Crossbody Purse
There are certain bags that I feel every woman should own.  A good cross body is one of those bags.  The Crossbody Purse really is the perfect bag for everybody for everyday!  Just the right size to fit all of your essentials, this bag is lightweight and versatile.  It comes with an adjustable canvas strap so you wear it as a cross body or a should bag.  With an interior zippered pocket and top flap and magnetic snap closure, you can rest assured that your things will stay nice and secure inside this lovely canvas bag.  As with all of the other Gosbags, the Crossbody Purse comes in a nice assortment of colors.  I ended up selecting the black one…I know, how boring of me, but you can't ever have too many black bags…right?!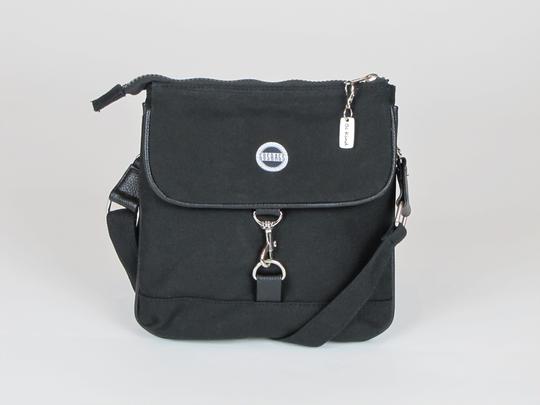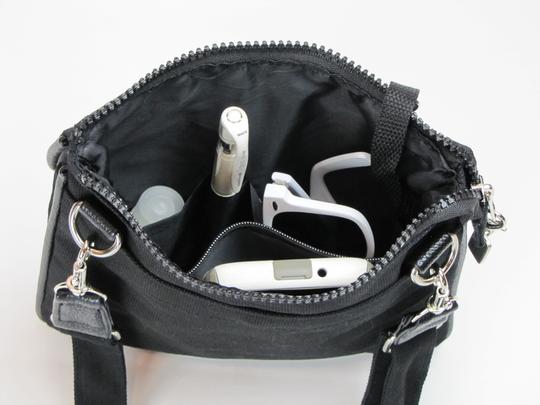 So if you are in the market for a great, durable, everyday vegan bag, I suggest you check out Gosbags.  Great bags that give back!