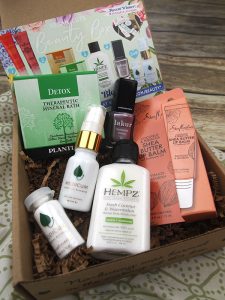 Spring is here, and the March Vegan Cuts Vegan Beauty Box will help you get into the swing of warm weather beauty.
The Vegan Cuts Vegan Beauty Box is a subscription service that delivers a box of cruelty-free beauty products to your door each month. You never know what kind of lotions and potions you're going to find inside, but it's guaranteed that everything will be vegan. Most of the products are all natural, too. Products can be full sized, such as this month's Shea Moisture Lip Balm, or they might be trial sized, like the Modicum skincare products. A subscription to the Vegan Cuts Beauty Box means you're always able to try new products and discover new brands without spending a ton of money.
The March Vegan Cuts Vegan Beauty Box was full of items that will help prepare you for the warmer spring weather. There's nail polish for pretty pedicures, balm to moisturize lips after months of cold and dry air, lotion to nurture dry skin, and facial care products to revive the complexion.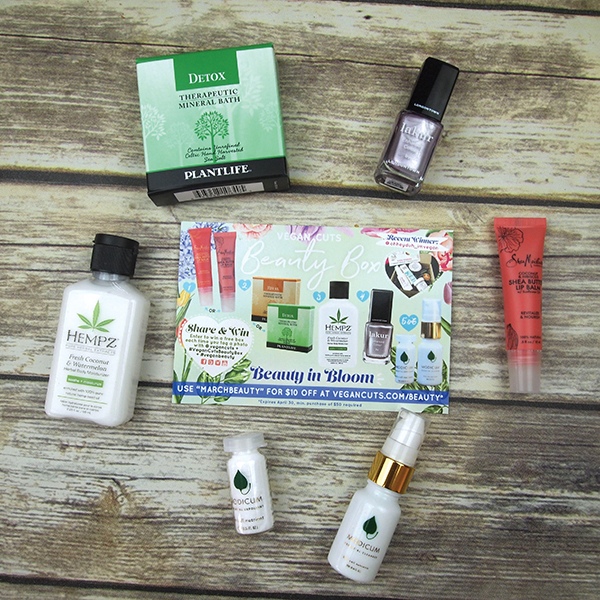 The March Vegan Cuts Vegan Beauty Box Contained: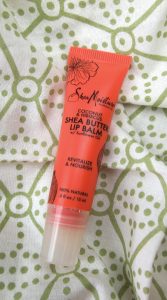 Shea Moisture Shea Butter Lip Balm – I received coconut and hibiscus balm, which smells like summer. It glides on smoothly, and stays on for hours. My lips have been dry thanks to the cold winter air, but the shea butter, coconut oil, and other plant extracts in this organic balm have helped restore much-needed moisture.
Plantlife Therapeutic Mineral Bath – As much as I love relaxing baths, I can't take them in my current bathroom. (My bathroom is desperately in need of a renovation!) This detoxing mineral bath will be going to a friend, and I'm sure she'll love. Made with mineral-rich Celtic sea salt and essential oils, it's formulated to relax and detox the body.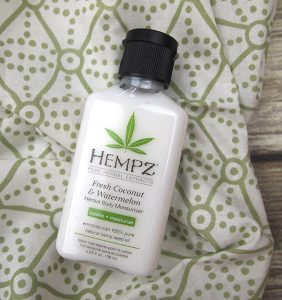 Hempz Fresh Coconut and Watermelon Herbal Body Moisturizer – This lotion smells almost good enough to eat! Much like my lips, my skin is dry after the long, cold winter, so I've been slathering this all over my arms and legs. Enriched with pure hemp oil and plant extracts, it's helping to revive and rejuvenate my tired skin.
Londontown Lakur – Since they've been hidden behind winter boots, my feet have been neglected over the course of the past few months. The first thing I did when I opened this month's Beauty Box was pull out this bottle and give myself a home pedicure. This pretty, shimmery mauve polish looks great on my toes, and it hasn't chipped at all, despite my penchant for stubbing my toes on furniture.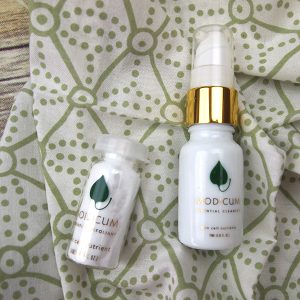 Modicum Skincare –  This Essential Cleanser and Essential Exfoliant pair well together. The light, restorative cleanser is formulated for all skin types, especially problem and aging skin is perfect on its own. When combined with the exfoliant powder, it helps to gently remove dead skin without stripping natural oils.
The Beauty Box is available as a monthly subscription, which means that once you sign up, a box of new goodies gets delivered to your door every month. If you like the samples in your box, you can order their full-sized counterpart from the Vegan Cuts Marketplace.