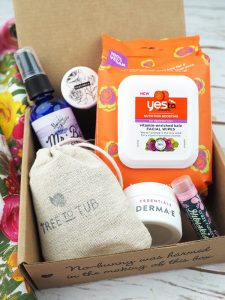 Spring is here! Flowers and blooming, birds and chirping, and the April Vegan Cuts Vegan Beauty Box has arrived!
I love the Vegan Cuts Vegan Beauty Box because it allows me to try different cruelty-free beauty products without spending a lot of money. I have sensitive skin, and I tend to get headaches from certain scents. I have a bathroom cabinet full of beauty products purchased with the hopes that they would be the one, only to find that I had a bad reaction. With the Beauty Box, I get to sample products before I shell out a lot of cash.
The Vegan Beauty Box is a monthly subscription service, and each box is filled with 4 to 7 new products. The Vegan Beauty Box is perfect for new vegans who are just getting started with cruelty-free beauty, as well as seasoned vegans who want to discover new brands and try different products.
The April Vegan Beauty Box was perfectly curated to help chic vegans prepare for spring weather! It contained some of my favorite brands, as well as a few new-to-me gems. I've been scrubbing down and slathering up with the wonderful products it contained all week.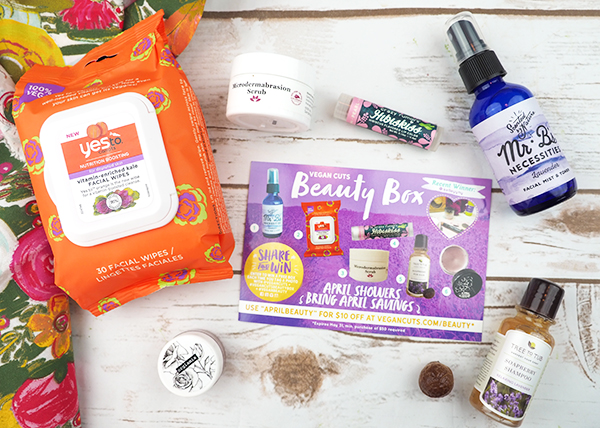 The April Vegan Cuts Vegan Beauty Box Contained: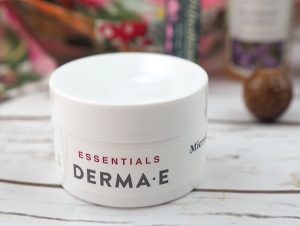 Derma E Microdermabrasion Scrub – Derma E has become one of my favorite beauty brands, and I discovered them through the Vegan Beauty Box. The fine-textured crystals in this creamy scrub buff away dull skin and smoothes the look of fine lines, wrinkles, and acne scars. It also absorbs excess oil and enriches the skin with antioxidants and vitamins. It has a fresh, citrus scent, and it's left my skin feeling squeaky-clean.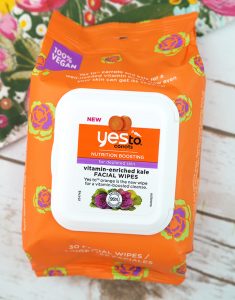 Yes To Carrots Facial Wipes – Yes To is another one of my favorite brands, so I was super excited to find this package of wipes in this month's Vegan Beauty Box. These naturally orange cleansing wipes are made vitamin-rich extracts of carrots and kale, and they're formulated to enrich depleted skin. My skin has definitely looked healthier since I started using them!
Crazy Rumors Hibiskiss Lip Color – I love Crazy Rumors lip balms, so I was happy to find this Hibiskiss Lip Color in this month's Vegan Beauty Box. This little balm adds a touch of shimmery color while adding much-needed moisture to my lips. It's made with natural oils and butters, because why would anyone want to put chemicals so close to their mouths? I received the color "Pearl," which is a pretty pearlescent pink.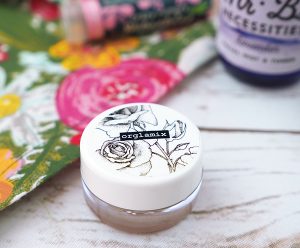 Orglamix Cream Luminizer– I've been using this creamy highlighter on my cheekbones for a glowing, dewy finish to my makeup. It's can be used alone or over foundation to create the look of glowing skin. I received the color "Illume," which is a shimmery, light pink. A little goes a long way with this luminizer, so this little pot will last me a while.
Mrs. B's Necessities Lavender Facial Mist – I'm not big on scented products, but I LOVE lavender. Not only does it smell heavenly, it also creates a feeling of relaxation that no other scent can do. I've been using this lavender facial mist and toner very liberally since my Vegan Beauty Box arrived, and I've been seeing its benefits. This simple spray was designed to cleanse, tone, and refresh skin, and it definitely does all three of those things! It's made with four simple ingredients: spring water, lavender essential oil, grapefruit seed extract, and witch hazel. I will definitely be buying more of this once I finish this bottle.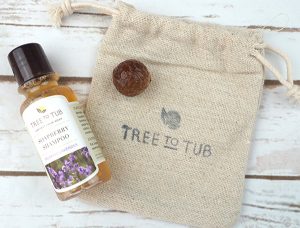 Tree to Tub Soapberry Shampoo– This shampoo is also lavender-scented,so the April Vegan Beauty Box has left me smelly pretty nicely, if I do say so myself. This shampoo is made with soapberries, which I didn't even know excited a few weeks ago. Soapberries are exactly what they sound like – berries that can be used as soap. They create a gentle, creamy lather that is perfectly pH balanced, and they can relieve the redness and irritation that sensitive skin can be prone to. This shampoo is natural anti-bacterial and anti-fungal, and it's perfect for those with psoriasis, dandruff, eczema, dermatitis, allergies, and hair loss. Plus, it smells amazing!
The Vegan Beauty Box is available as a monthly subscription, which means that once you sign up, a new box of products gets delivered to your door every month.