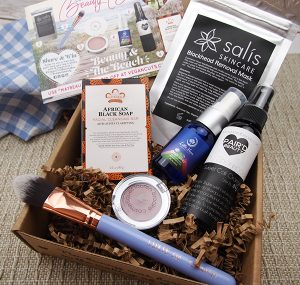 Summer is almost here, and the May Vegan Cuts Vegan Beauty Box will help you get ready for warmer weather.
It's hard to believe that's it's almost June. It seems like just yesterday that I had the heat on the house, and I was cuddled up with blankets and a mug of warm herbal tea. Oh wait, it was yesterday. The weather has been wacky here, so it's difficult to tell that time has passed, but since a new Vegan Cuts Vegan Beauty Box has arrived, I know that another month has come and gone.
If you're a regular Chic Vegan reader, you have probably heard of the Vegan Cuts Beauty Box, but if you're new here, you might know about it yet. That's why I'm here! The Beauty Box is a subscription service that delivers sample (and sometimes full-sized) cruelty-free cosmetics and skin care products to your door every month. It's a great way to find new brands and sample products without spending a lot of money. It's also pretty perfect for newbie vegans who are just learning about cruelty-free brands.
I wait for the Vegan Beauty Box eagerly each month. It's like a year round birthday present, because you never know what will be inside.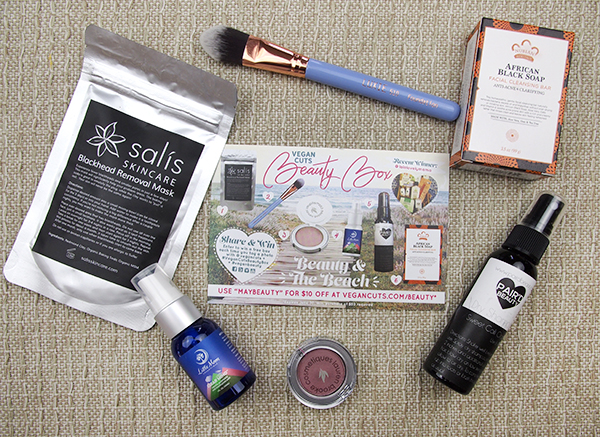 The May Vegan Cuts Vegan Beauty Box Contained: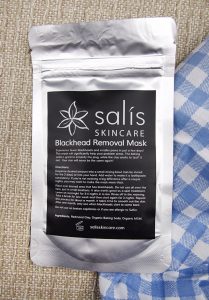 Salis Skincare Blackhead Removal Mask – Unlike other masks, this isn't meant to be used on the entire face. It's a spot treatment just for blackheads. You mix up the mask by adding a little water and then apply it to the affected area. Leave it on overnight for a few nights in a row, and then take a break for a week before using it again. It's made with redmond clay, organic baking soda, and organic msm. 
Nubain African Black Soap – Black soap always reminds me of Annie Hall, and using it always makes me feel slightly exotic when I use it. Black soap has been used in Africa for centuries to minimize the appearance of skin blemishes and other skin ailments. This facial cleansing bar is formulated with sheal butter, oats, aloe, and cocoa pod ash in order to deep clean and detoxify the skin.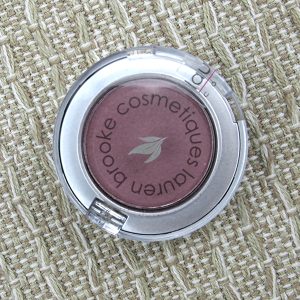 Lauren Brook Cosmetics Eye Shadow – This natural eye shadow is made with plant extracts, such as orange wax, broccoli seed oil, and jojoba oil. It goes on smoothly and lasts all day. I received Sweet Pea, which is pretty dusty pink color that's perfect for summer.
Pair'D Beauty Dry Shampoo –  This dry shampoo isn't actually dry. It's actually a liquid that you spray onto your hair. You then dry your hair with a blow dryer on low, and style as usual. I'm saving this for my summer vacation.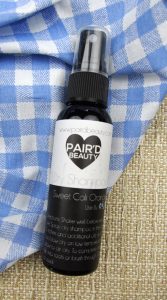 Little Moon Essentials Clear Mind Mist – This spray contains rosemary, grapefruit, and eucalyptus oils in order to help energize and create mental alertness. It can be sprayed on clothing, on a tissue, or just in the air in a room. I've been using it in my home office, and I've definitely felt more productive.
Luxie Foundation Brush – A lot of cosmetic brushes are made with animal hair, but fortunately, Luxie makes theirs with synthetic bristles. This brush can be used with cream or liquid foundation and it gives you a polished, streak-free finish.
The Vegan Beauty Box is available as a monthly subscription, which means that once you sign up, a new box of products gets delivered to your door every month. If you like the samples in your box, you can order their full-sized counterpart from the Vegan Cuts Marketplace.