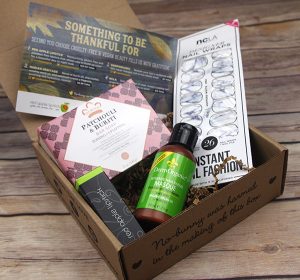 Keep that Christmassy feeling all year with the Vegan Cuts Beauty Box!
The Vegan Cuts Beauty Box is a subscription service that delivers a box of cruelty-free beauty products to your door once a month. Each box contains 4 to 7 samples products – or sometimes full-sized products! – that are vegan, never tested on animals, paraben free, and almost always made with natural ingredients. It's perfect for those who want to try a new product without shelling out a lot of money, or for new vegans who are just discovering the world of vegan beauty. It's a great way to discover new brands, and you're guaranteed to find some new favorites, too. If you like what you've tried, you can purchase the full-sized counterpart from the Vegan Cuts Marketplace.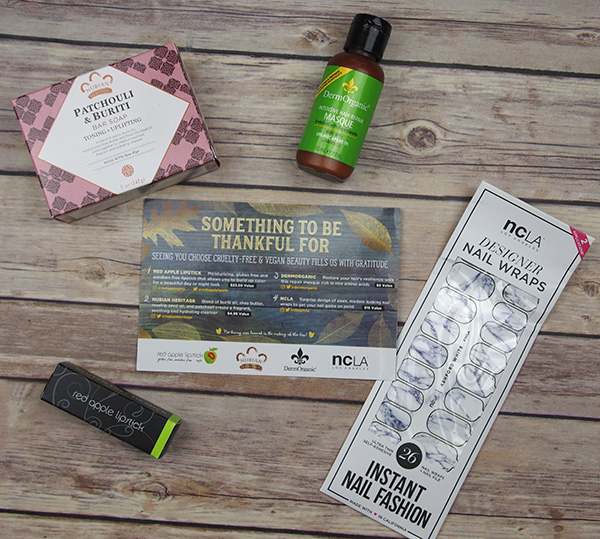 The November Vegan Cuts Beauty Box was full of products that are perfect for the holiday season: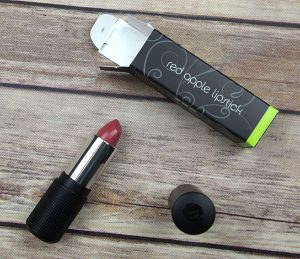 Red Apple Lipstick – This soft and creamy lipstick is both cruelty-free and allergen free. It'smade with Vitamin E, which can both prevent and heal chapped lips. I received the color Twist and Pout, which is a warm-toned pink that's perfect for my skin tone – and perfect for wearing to holiday parties!
Nubian Heritage Patchouli & Buriti Bar Soap – This soap is made with a blend of buriti oil, shea butter, rose hip seed oil, and patchouli to create a fragrant and soothing cleanser that hydrates and rejuvenates the skin. This is the time of year when dry skin strikes, so this soap is a welcome addition to any beauty routine.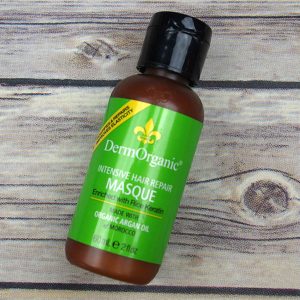 DermOrganic Intensive Hair Repair Masque – Hair also suffers in the cold weather, than this masque is here to help. It's formulated with argan oil and rice keratin to restore hair's resilience. My hair felt softer and was more manageable after just one use!
NCLA Designer Nail Wraps – Skip the expensive manicure and get your nails ready for holiday party season with these easy-to-use wraps. They apply to nails easily, and they last much longer than nail polish.
A Vegan Cuts Beauty Box subscription is the perfect holiday gift for the chic vegan in your life. Subscriptions are available for 3 months, 6 months, or a full year.