When you think of cork, you probably think of wine bottles and maybe flooring…but fashion? Probably not…until now that is.  Introducing Corkor , a company specializing in vegan handbags and wallets all made from eco-friendly cork.
Started by Natália Guerreiro and Vítor Lopes, Corkor is made, start to finish, in a workshop in Portugal. With an eye on creating quality vegan products that are fairly sourced and reasonably priced, Corkor has succeed in creating a 100% sustainable, vegan and eco-friendly alternative to leather that you can wear with pride.  The folks at Corkor don't just create beautiful bags and accessories, they are also committed to helping the environment.
"Sustainability is one of the biggest issues of our times. It touches many aspects of our lives, right down to the materials we choose to buy. In these defining times where our choices can and will define the future of the planet, cork stands out as the number one eco–friendly raw material.

At Corkor, we feel we can truly make a difference by providing people with a premium, eco–friendly alternative to other highly polluting products. Cork is good for the environment in more than one way: recyclable, reusable and sustainable, cork is also a high–end alternative to leather. Beautiful, sustainable and vegan accessories are our contribution to a better, greener world."
So this all sounds really cool…but I bet you're wondering how Corkor's products look and feel…right? Well lucky for you…and me…Corkor sent me one of their amazing vegan backpacks to test out.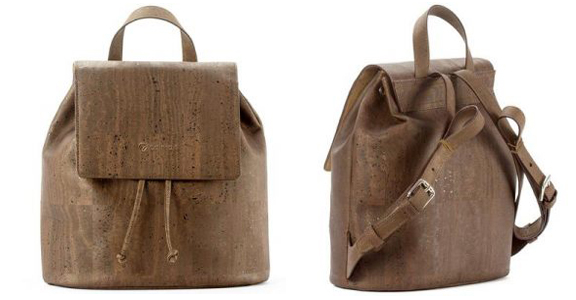 It is hard to believe that this backpack is made out of cork. It is incredibly soft but also sturdy. It has a drawstring closure with an additional flap and magnetic closure to make sure that all of your belongings stay safe and sound. The interior is nicely lined and has one zipped pocket as well as a strap with a latch to keep your keys on.  This bag is incredibly lightweight which is perfect if you are like me and carry around a ton of stuff.   Available in five colors, you can have a different cork backpack for every outfit.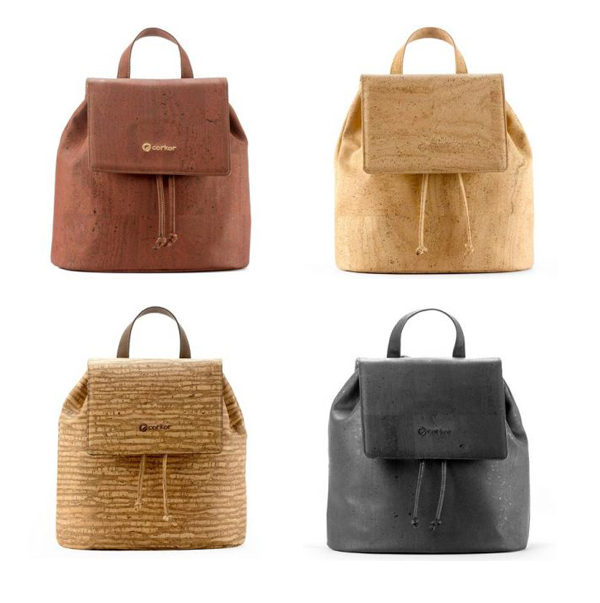 Head on over to Corkor to check out their backpacks and all of the other cool vegan bags and accessories that they offer and see for yourself what amazing things can be done with cork.
SaveSave