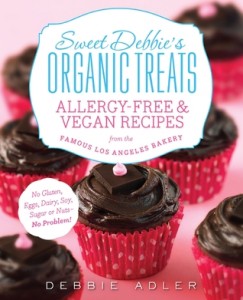 Sweets.  We love them, but we know that we can't be healthy if we eat them all the time.  As vegans, we can be thankful that it takes a little more effort to fill our bodies with sweet stuff.  Sure, we can find Oreos everywhere, but freshly-baked vegan treats (unless you live around the corner from Sticky Fingers or Babycakes) are harder to come by.  And what if we can't tolerate gluten?  Or soy?  Or nuts?  Well, we have to fend for ourselves.  That means we need some good resources, like Sweet Debbie's Organic Treats: Allergy-Free & Vegan Recipes from the Famous Los Angeles Bakery, by Debbie Adler.
Debbie is the owner of Sweet Debbie's Organic Cupcakes in Los Angeles.  She learned how to make yummy, allergy-free and fairly healthy treats by working hard and experimenting with different ingredients.  Thanks to her efforts, we don't have to do that.  We can just buy her book and start baking Salted Caramel Apple Muffins and Black and White Delight Cupcakes ourselves.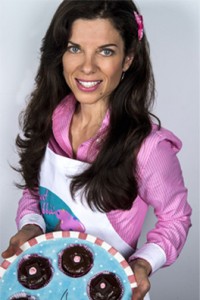 I read cookbooks from cover to cover and there are some things that jumped out at me with this one.  The shopping list really does cover just about everything you need to make all of the recipes.  You'll see a number of ingredients repeat themselves, which is nice if you don't know what to do with that big bag of sorghum flour.  You don't need a mixer for any of the recipes.  Debbie provides us with techniques and tools to make our endeavors successful.   
You'll also find loads of pictures, "sweet tooth tips," storage information, and nutritional data for the recipes.  Debbie's tone is friendly and her stories mixed in among the recipes are fun to read.
Not all of Debbie's recipes are sweet. The bread chapter includes recipes for Guacamole Rolls, Potato Pizza Wheels, and – get this – Krispy Kale 'N' Cheese Soft Pretzel Rods.  I think I'd buy the book for that last recipe alone.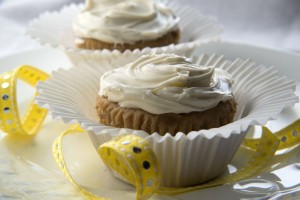 2013 has seen a lot of new cookbooks hit the shelves, but this is one that's worth a second look.  Buy it for yourself, or for a Christmas gift.  You won't be sorry.