No one visits Burnet County, Texas, expecting a vegan destination. Fifty-five miles northwest of Austin, the regional specialty is chicken fried steak. One restaurant I visited even had chicken fried chicken on the menu.
So how does a vegan enjoy Texas' Highland Lakes without starving? By staying at the Canyon of the Eagles Resort – a Calibre Resort.
I spent three nights at Canyon of the Eagles during blazing hot July. It's right on Lake Buchanan, has dozens of rocking chairs for relaxing, hiking trails, an observatory, and a chef and kitchen crew who happily provide for vegans. If you're looking for a Texas getaway, you won't go hungry here.
 A Four Course Vegan Dinner
I arrived at the resort just in time to meet a group for dinner in a restaurant with huge windows overlooking Lake Buchanan. The sun was just going down. It was the kind of dinner where everybody has a menu of the evening's delights at their place, the kind of menu that usually makes me feel a bit left out while I hope for a scrap of lettuce. But no, I had my own vegan menu!
Dinner started with a creative gazpacho with chunks of watermelon, then a tray of homemade hummus and crackers. Both very good.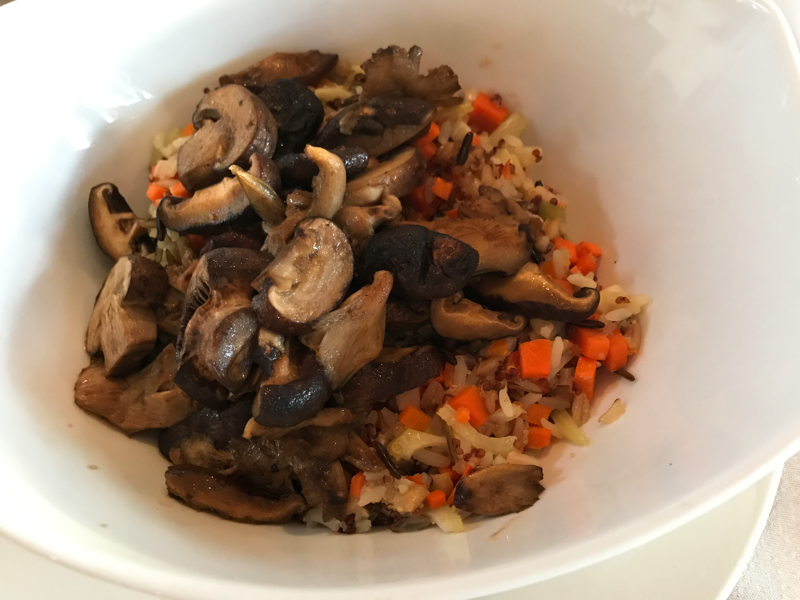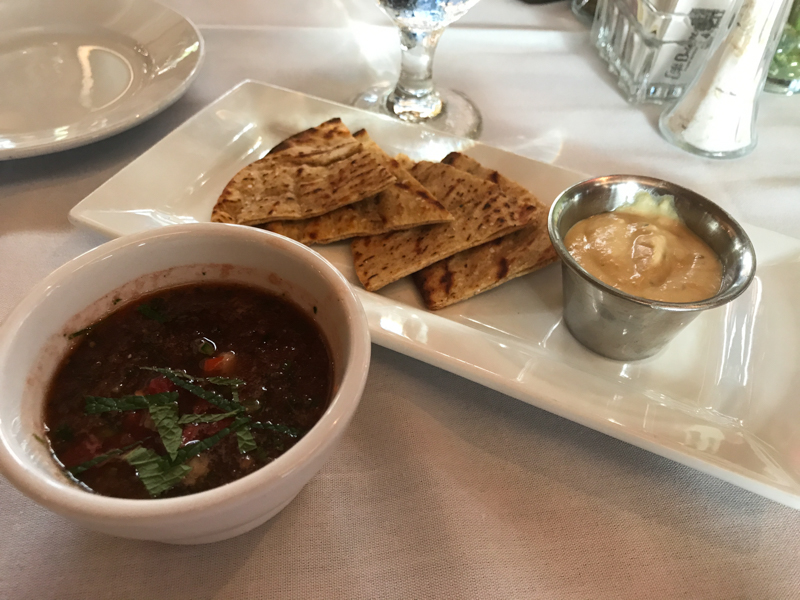 Next came the main course, ancient grains with mushrooms. Just a hint of something sweet and citrusy. For dessert, cantaloupe sorbet artistically arranged on basil leaves.
What an excellent start to my stay. I only ate dinner there the one time, but staff provided vegan breakfast items on the buffet table, such as apple cinnamon risotto as a hot cereal, and mounds of cut fruit. My server said they can always accommodate vegans. But if you let them know ahead of time, they'll make you something extra special.
What to do around the Resort
My favorite resort activity was a cruise on a 10-passenger pontoon boat. It took us across Lake Buchanan and down the Colorado River. We got up close to three different waterfalls and saw tons of egrets and herons, and even black Spanish mountain goats. The seats were cushy, a top shaded us from the sun, and a breeze off the water kept me from noticing that the temperature was edging towards 100 degrees.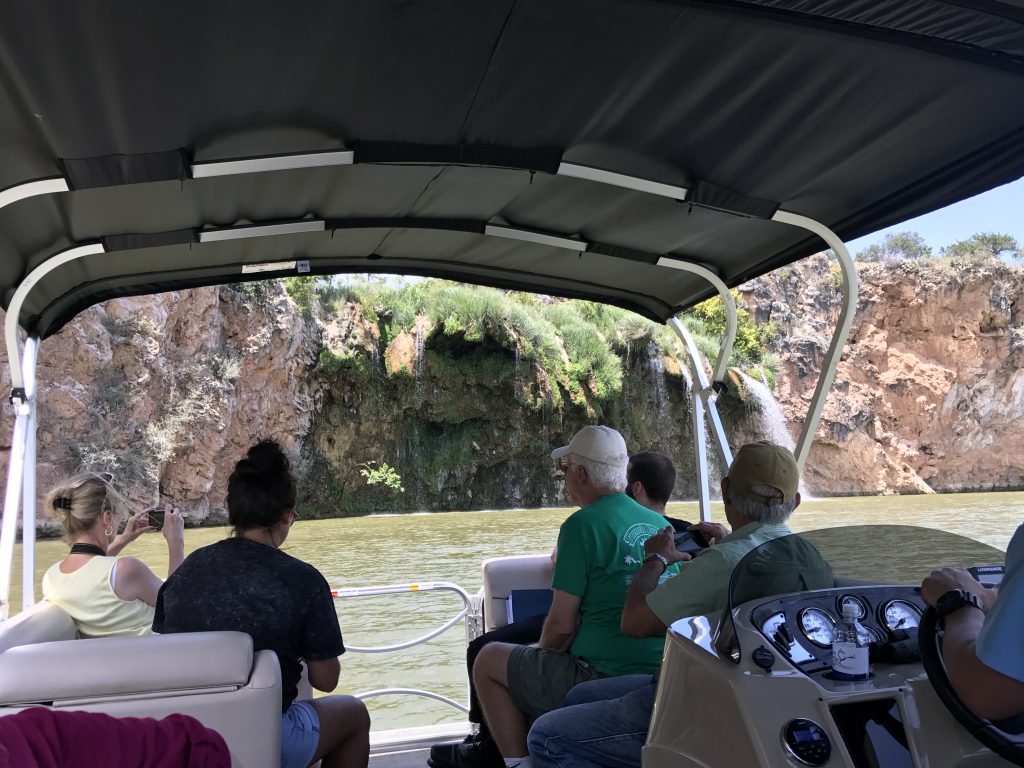 The observatory was another highlight. Burnet County is a dark sky kind of place, so on a clear night you can see about four thousand stars. Resident astronomer Jim Sheets spends at least five nights a week in the observatory, helping visitors locate stars and planets and answering all questions, no matter how dumb he thinks they are. We got to see Jupiter and its four moons, and Saturn and its ring, all through a homemade telescope that was built in the '70s and covered with laminated cedar. A work of both art and science.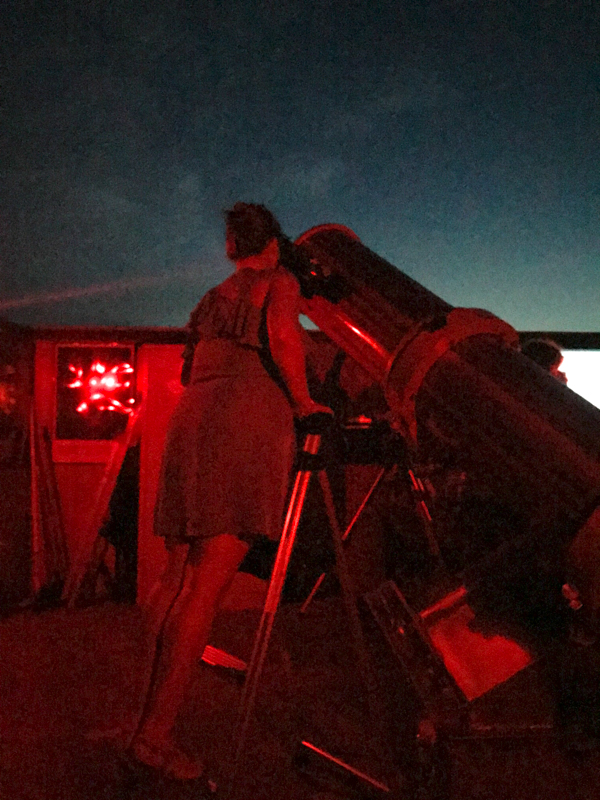 The Canyon of the Eagles Resort is made for relaxing. Every room comes with a pair of white rocking chairs. There's a gorgeous rock-walled pool and a fire pit. One morning I got up early and did yoga with a couple of friends overlooking the lake. I highly recommend this resort for vegans and lake lovers looking for a Texas getaway. Remember, let them know ahead of time that a vegan is coming, and they'll treat you special.