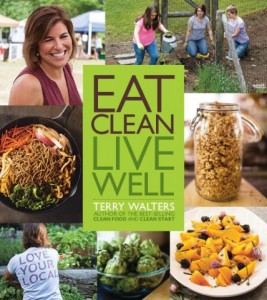 I love Terry Walters first cookbook Clean Food, so when I was asked to review her newest book Eat Clean Live Well, I jumped at the chance!
I'm going to be honest and say that I'm not a fan of the term "clean food", because to me it conjures up images of food that's not hygienic – dirty food sitting in piles filth – and it also seems to imply that that certain foods have more "purity" than others, which I have seen lead to eating disorders such as orthorexia. However, here in Eat Clean Live Well, the term refers to eating a whole foods plant-based diet that's free from processed packaged foods, and as a health coach, that's something I can get behind. (Actually, I'm okay with some packaged foods here and there.) Terry notes the importance of knowing where your food comes from, as well as eating seasonal and local produce, which is something I always stress when talking to my coaching clients about what they eat.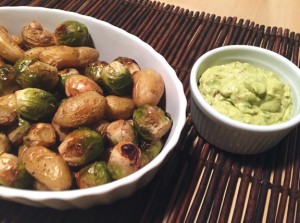 Eat Clean Live Well starts off with tips on how to plan menus, "upcycle" leftovers, and shop for fresh ingredients. There are some suggestions on what to eat for breakfast, which seems to be a tough meal for most people to plan for. Info on what to look for when buying canned and frozen food is also included.
The rest of the book is divided in seasons, because seasonal eating is really the only way to go when following a whole foods diet that's full of fresh fruit and veg.
Terry offers tips within each season, such as what supplements are helpful, what to look for at the farmer's market, and how to prepare the fresh produce that available during those months. She also goes beyond food, and gives advice on such topics as detoxing in the spring, staying cool in summer, and keeping your immune system strong in winter. Each season's section is also full of recipes that use the fresh produce that can found at that time of year. Recipes include salads, soups, side dishes, entrees, snacks, and even homemade condiments such as ketchup and chutney.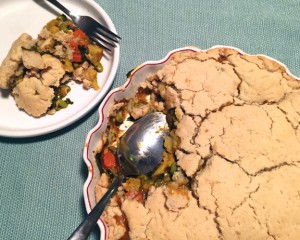 All of the recipes I made from Eat Clean Live Well have been incredibly delicious, and none of them have taken very long to cook. I made tangy Orange Roasted Broccoli (to which I added cauliflower), which cooked while I prepared super-tasty Pan-Seared Crispy Tempeh to serve with it. I cooked up Fingerling Potatoes and Brussels Sprouts with Horseradish Dressing, and while I roast potatoes and sprouts quite often without a recipe, I had never thought of serving them with a rich and creamy avocado-based sauce. My favorite dish from Eat Clean Live Well so far has been, hands down, the Vegetable Curry Potpie, which consisted of a mix of fresh veggies in creamy "gravy" baked under a gluten-free biscuit-like crust. Despite all of the time I spend in the kitchen, I've actually never made a potpie before and I found it to be much easier than I expected.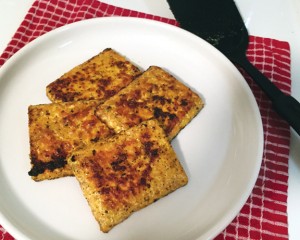 If you're looking to add more fresh vegetables into your life, want to make the switch to a whole foods vegan diet, or are just looking for more recipes to add to your repertoire, Eat Clean Live Well is the perfect book for you! It also makes a great gift for your friends and loved ones who might be looking to make dietary changes, as so many people do in the new year.