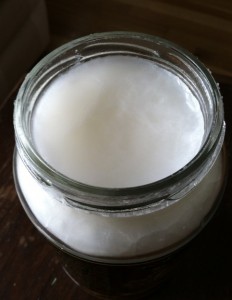 By now you may already be familiar with the wonders of coconut oil as a base for stir fries, sauteing, and baking. But did you know that it also has many uses as a natural beauty product?
First and foremost, coconut oil is an excellent moisturizer that can be used on both the face and body.  This stuff has been a godsend to me this winter, when my parched hands can't seem to soak up enough of it!  I've also used it to soothe dry, itchy skin on my legs this winter.
Personally, I like it so much more than store-bought hand creams and body lotions.  Not only is it free from dyes and artificial parfums, it is also free from alcohol, a common ingredients in many products that purport to "moisturize."  Seems a little counter-intuitive, doesn't it?  In my mind, the natural approach makes much more sense.  Plus, it smells great!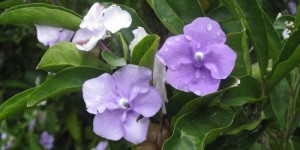 Coconut oil can also be used as a deep conditioner for the hair.  All you do is massage the oil into your scalp while your hair is dry, leave on for a few minutes, and then rinse out in the shower, following your normal shampoo/conditioner routine.  This has been great for me personally because I sometimes struggle with dry/itchy scalp in the winter.  You can also use a dab as a spot treatment for frizzies/flyaways.
I have read that coconut oil can also be used as a makeup remover, although I haven't tried this one yet (but that's because I hardly ever wear makeup anymore).  Another thing I'm eager to try with it is a practice known as "oil pulling," which involves swishing the oil around in your mouth for 10-15 minutes with the goal of removing bacteria and whitening teeth.  Apparently this technique has been used in Ayurvedic practice for over a thousand years!
For more information on coconut oil's uses, check out these links:
67 Proven Uses for Coconut Oil from Ancestral Chef
9 Surprising Beauty Uses for Coconut Oil from Wellness Today
What other ways do you use coconut oil?
What are some other all-natural or DIY beauty products that you use?