Be Healthy Every Day: A Weekly Planner by Maria Marlowe will help you stay on track with your healthy living goals!

Organization Junkie
You may remember I mentioned that I'm an organization junkiea few months ago. I love setting goals, making lists, and I love using a planner to do so. I find that staying organized and writing things down is the best way to help reach my goals, whether those goals are for business, life, or work.
Be Healthy Every Day
Be Healthy Every Day: A Weekly Plannerby Maria Marlowe is the perfect planner to help stay on track with healthy living goals.
Each week of the planner has spaces to write down what you plan to do each day along with a space to write your goal for the week. There's also a weekly progress tracker and spaces to write down your greatest accomplishment and greatest challenge. Weekly reminders, challenges, and new activities to try are included, too.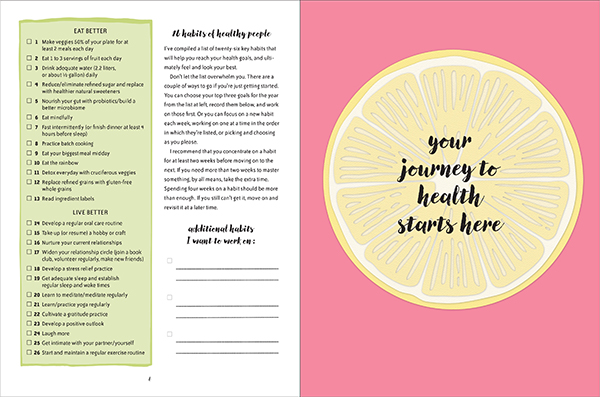 You'll also find a weekly meal plan chart and shopping list in Be Healthy Every Day, which makes healthy eating easier. There are also charts to help you stay on track with your water consumption, track your mood, fill your plate, and keep an eye on your goal progress.
This isn't a stuffy, nothing-but-business planner. Be Healthy Every Dayis full of cute drawings and whimsical layouts, which makes using it fun. It also comes with over 300 stickers to use throughout the book.
Not Just a Planner
Be Healthy Everyday isn't just a planner. It's also a guide to healthy living. as healthy living food and lifestyle tips and information is sprinkled throughout the book, too. You'll find information on how to make smart food choices, how to stock your healthy pantry, and even how to build a salad in a jar. (Note that not all of the food mentioned in the book is vegan.)
Be Healthy Every Day will help you set goals and stay focused in the new year!